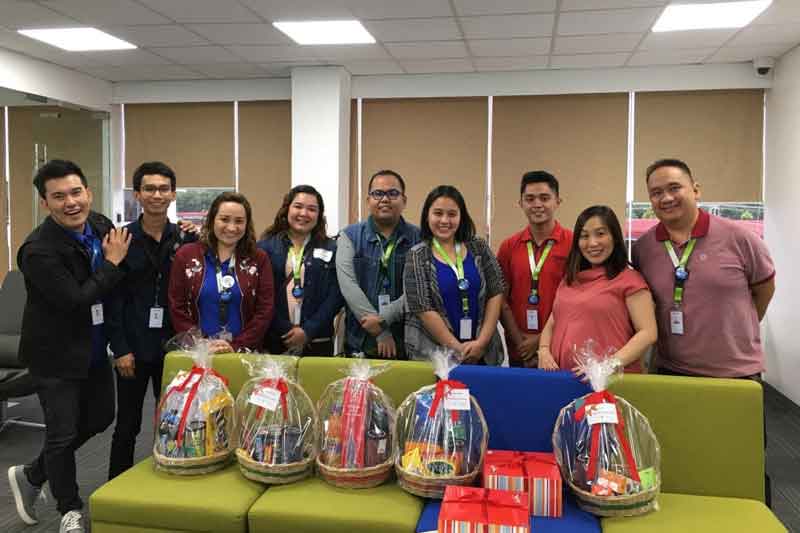 Verdant's global team members received customized gift baskets to welcome them to the firm.
Like other accounting firms may have experienced, Verdant was growing and needed to boost its capacity by adding more staff.
Mission accomplished, and accomplished quickly and efficiently: Angela Schroeder, vice-president of business development at Verdant, reveals how the firm has scaled in the past year, including:
Freeing up leaders for client-facing work
Increasing team size from 22 to 29 (22 in the U.S., 7 in Clark, Philippines)
Utilizing global outsourcing to deliver a better client experience
With accounting at its core, Verdant offers its clients services that include marketing, wealth, human capital, and coverage. It has 22 employees working at its office in Omaha, Nebraska: 3 administrative staff, 5 client support (bookkeeping/payroll) staff, 13 tax professionals, and 2 employees in marketing/business development.
Verdant's global team in Clark, Philippines, includes 1 administrative staff member, 1 client services employee, and 5 tax professionals.
Global outsourcing has enabled Verdant to build its people and workflow strategy, and the firm will continue to grow both its local and global strategy over the coming years.
The firm, whose priority was to increase capacity and efficiency, began its global outsourcing journey when the leadership team started to read The Miracle Morning and The 4-Hour Workweek. This sparked talks about outsourcing, its People Strategy, and the efficiency of the current team.
Brian Goracke, president of Verdant, also listened to a podcast that featured Nick Sinclair, founder, chairman and chief of marketing of TOA Global, as a guest speaker. That lead to a meeting with TOA.
After learning more about global outsourcing from TOA, Verdant went through the set-up process rather quickly, says Angela. TOA "literally takes care of everything ­­– all of the processes and details."
Angela's Top 5 outsourcing success strategies
We asked Angela what Verdant did to successfully onboard and integrate global team members with its U.S. team. Here are her strategies: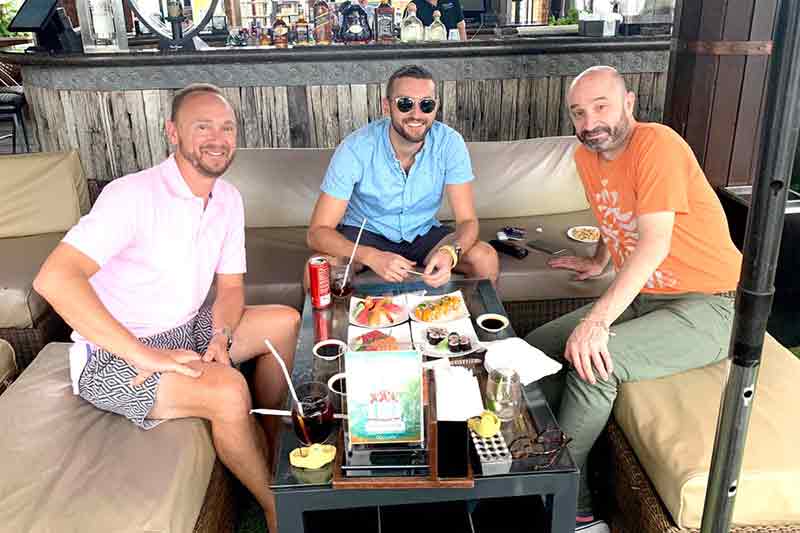 Brian Goracke, left, president of Verdant, Chris LaCroix, creative director at Verdant, centre, and Tim Langan, vice-president of commercial services at TOA Global, enjoyed a sushi dinner in Clark, Philippines. Verdant hired 7 global team members on that trip.
1. Hop on a plane to go meet your new team and experience their culture
When you hire staff in another country, it's like having two offices. Meeting your new team members in person is crucial. First of all, it puts a human face to the name. It also establishes trust and a rapport with the employees, helps in building a work culture among them, and provides you with peace of mind in knowing you're definitely hiring the right people to fill the jobs you have available. In-person meetings also provide the opportunity to onboard and train your staff more quickly.
"Brian set up a trip to the Philippines to interview and hire our team, and was so impressed he hired a couple more while he was there."
Brian also spent time with his staff by taking them out to dinner. He then returned for two weeks during tax season, but shortly before his departure, Taal Volcano in Batangas, Philippines, erupted on Jan. 12, 2020, spewing ashes across several parts of the country.The eruption resulted in the suspension of flights, classes and work schedules. The next day, the provincial board of Batangas declared the province under a state of calamity, and residents within an 8.7-mile radius of the volcano had to evacuate their homes. The Philippines' National Disaster Risk Reduction and Management Council reported that 70,413 individuals took shelter in 300 evacuation centres – and they needed supplies, such as food packs and sleeping kits.
Verdant, thinking of its Philippines team and wanting to give back to that community, got to work raising funds in its U.S. office. When Brian arrived back in the Philippines, he and his new team members bought supplies with the funds raised in Omaha. The effort not only helped the displaced residents but served as a great team-building experience, further developing trust and rapport among the team, and strengthening their bond. It also demonstrated to the team that working with Verdant and TOA Global isn't strictly business – it's about humanity, too.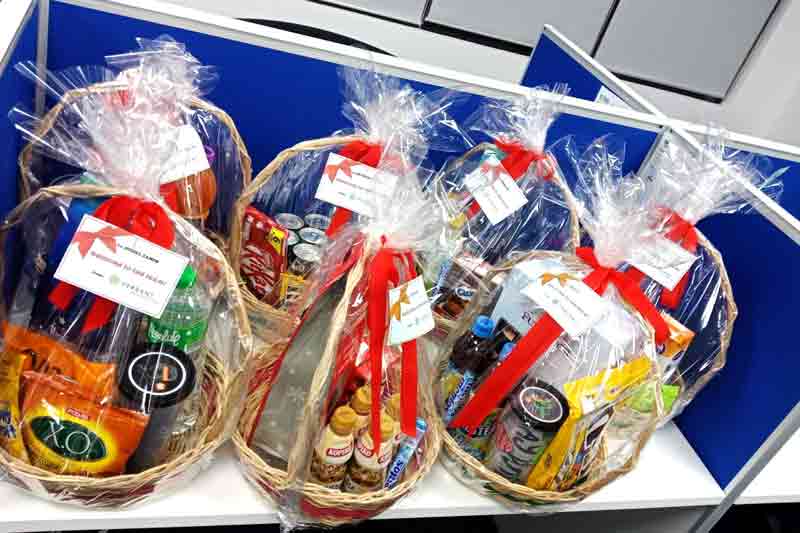 Verdant asked its new global team members to fill out a survey of their favorite things, which were included in their gift baskets.
2. Welcome team members on their first day with a personalized basket
Imagine arriving at work on the first day of your new job and finding a gift basket filled with your favorite things waiting for you. WOW, right? What a great way to make new t
eam members feel welcome and begin to build a connected work culture among employees located far away from you: the customization shows employees they've been heard, respected for their uniqueness, and valuable to the firm, despite their remote location.
When they were hired, Verdant's new global team members completed a survey about their favorite things and then – with Verdant co-ordinating delivery with TOA – received the personalized gift to begin their experience with the firm.
The effort that went into creating and delivering the personalized gift baskets overseas went a long way in building the employees' trust and establishing a rapport with them.
3. Appointing a champion in the U.S. office to lead the global team's experience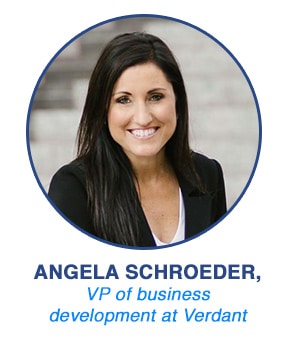 In this role, Angela fostered relationships with the global team members through vulnerability experiences and regular individual and team conversations. She got to know the staff, their families, their goals for personal and professional development, and she continually works on these priorities.
Angela also implemented regular prayer calls with the team, because religion is an important part of their culture. When one of the employees was having surgery, the team gathered via Zoom with his wife to pray with her while he was in surgery. This touched not only his family, but the entire team, too.
The global team also gives Angela weekly vocabulary lessons, encouraging her to use the new words as much as possible during their talks. They also play Pictionary together, and Angela held a virtual birthday party with the team and her kids.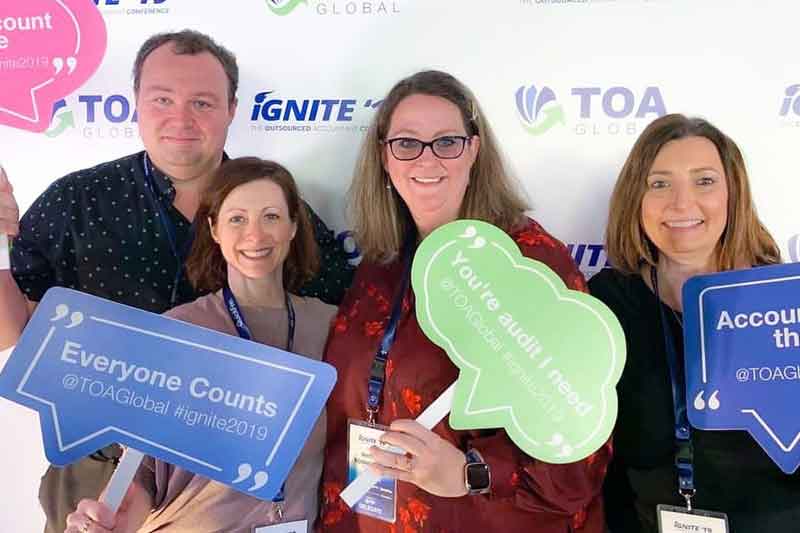 Verdant's team members attended TOA Global's Ignite conference in Cebu, Philippines, which offered learning opportunities and inspirational world-class speakers.
4. Attending a TOA Global client event
Verdant's leadership team also attended a TOA client event in San Diego, California, right before its global team started work.
TOA Global runs these client events locally in North America, with the focus being on its client community and peer-to-peer learning. The importance of the content that was delivered at the event helped Verdant shape its process, systems, and culture plan for its new global team members.
"(The event) was extremely instrumental in onboarding and working with our team," says Angela.
5. Leveraging the TOA Global team
Working in a true partnership with TOA Global has been key to Verdant's global outsourcing success, and it can be to yours, too!
Enter the account manager and client experience manager (CEM) at TOA. While the two roles are linked, they have separate functions. The account manager will work with you in a business-to-business capacity – helping you think about strategy and how to support your growth, as it did with Verdant.
A CEM will help you run the business from an operational standpoint. He or she will give you an insight into your global team, and can act in a team manager capacity.
"FITZ is AMAZING!" Angela says of her CEM. "He helps me create magic and is such an important part of working with our team. I have tried to bring him into our culture for meetings and special experiences so he can be a part of what we are trying to create and help me create more of that."
How to scale beyond 22 employees
Angela identifies further scaling strategies that have helped Verdant grow through 29 employees. She advises firms considering global outsourcing to add the following items to their to-do lists, to move as quickly as possible:
1. Make a decision, be all in, and go for it
"Don't over analyze whether this will work, how you will make it work, and what it will look like," Angela says. "Analyze everything that needs to be done that is not client-facing or physically in the office in every role, and calculate the global team members needed accordingly. Add more to increase people capacity for growth."
2. Invest the time now to build relationships with the global team to free up time later
Verdant decided to invest heavily in training and relationship building in the first year of it working with a global team.
"That investment up front will free up much more time in the future," says Angela. "We are so excited how equipped and invested our team has become."
Angela says the free time will be spent on planning to grow the global team, working on processes and workflow, and freeing up local professionals even more for more client-facing time. Ultimately, that time investment now will also provide more work/life balance later.
Conclusion
Verdant has been able to quickly scale and grow 7 global team members and increase its capacity to deliver a better client experience.
To sum up Angela's strategies:
Travel to meet, hire and train your global team members.
Really put in the time and effort now to get to know and develop your global team members, which will result in more free time later to grow the business and a better work/life balance.
Leverage the TOA Global team to help you manage your global team and help you scale your firm.
With a global team in place, Verdant's local tax professionals can spend more time in client-facing conversations and proactively work with clients on business strategy and tax-planning solutions. Partners can focus more on growing the business.
If this case study has piqued your interest and you'd like to find out more, then request a Free Outsourcing Strategy & Plan for your firm now.
We'll work with you to understand your situation and objectives, then map out a staged plan for hiring the talent you need in the right order so you can enable continuous growth.