Many accounting leaders have told us they want to see more case studies of real firms who have achieved great accounting firm growth and profitability.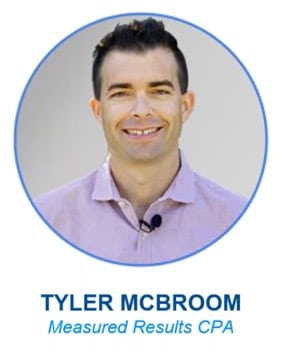 Tyler McBroom from Measured Results CPA has agreed to provide a detailed, no-holds-barred insight into how their firm has achieved phenomenal growth in the last 3 years. You'll get insight into:
Growing revenue from $60K/m to +$300K/m
Increasing team size from 4 to 28 employees (15 onshore, 13 offshore)
Building an Instagram following approaching 100,000 fans
Partnering with the Tony Robbins organization as a Global Accounting Advisor
Maintaining their sanity, despite all that growth
Sustainable, Exponential Revenue Growth
Achieving 15% or 20% annual accounting firm growth is impressive. Doing it a few years in a row is even better. 
But being able to stack 70%+ revenue growth over multiple years is truly outstanding. That's what Measured Results CPA has done over the last 3.5 years, with no slowdown in sight: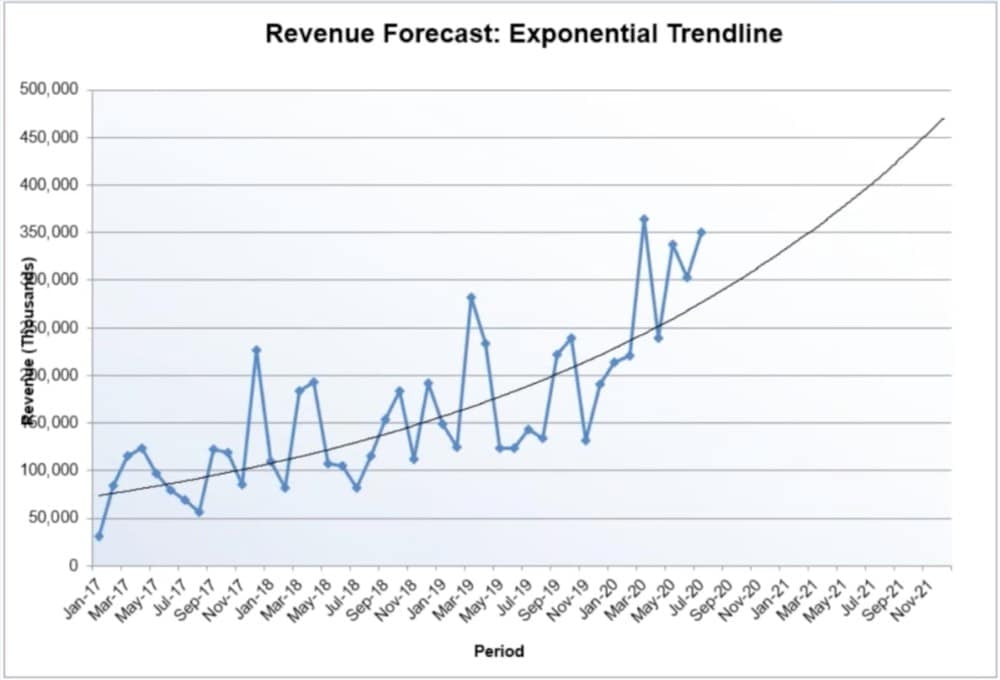 Maintaining rapid growth like this comes down to more than one thing well. Here are the key Teamwork, Management and Marketing elements that have been part of the solution.
Utilizing Outsourced Accountants To Achieve Sustainable Growth
Measured Results had been ticking along at around $700K revenue for 8 years prior to 2016. That's when the founder, Byron McBroom and his son Tyler decided to see what they could do to grow the firm.
Why Offshore?
The firm is located in a California town with a population of around 12,000. As Tyler started to promote the firm more on social media, they quickly discovered they didn't have the capacity to fulfil the work.
And their local region simply didn't have enough strong accounting professional talent to draw from.
The catalyst for considering global outsourcing came at an accounting conference, where offshore staffing was mentioned as one of the emerging accounting trends of the future.
With very few onshore hiring prospects, they figured they had nothing to lose, so they gave it a try. Now, 3.5 years later, they have 13 staff offshore, 15 onshore, and are in the process of hiring another 6 team members at the time of writing.
Tyler's Top 4 Success Strategies When Outsourcing Accountants
Some firms have their hands full hiring 2 or 3 outsourced team members. Measured Results has hired 13 and are looking for another 4. Their offshore team is self-training and self-sustaining. So we asked Tyler about what he's done differently. Here's what he said:
1. Fly Them To You
When hiring offshore accountants, common advice is to fly out to visit TOA Global and meet your first hires. But Tyler and his colleagues were so busy that they didn't have time to fly to the Philippines. Instead, they flew their first hire Randy out to them for 3 weeks.
That was the best move they made. This was the perfect opportunity to bond with their first employee (who is still with them today) and engage in some fun activities to really cement the relationship.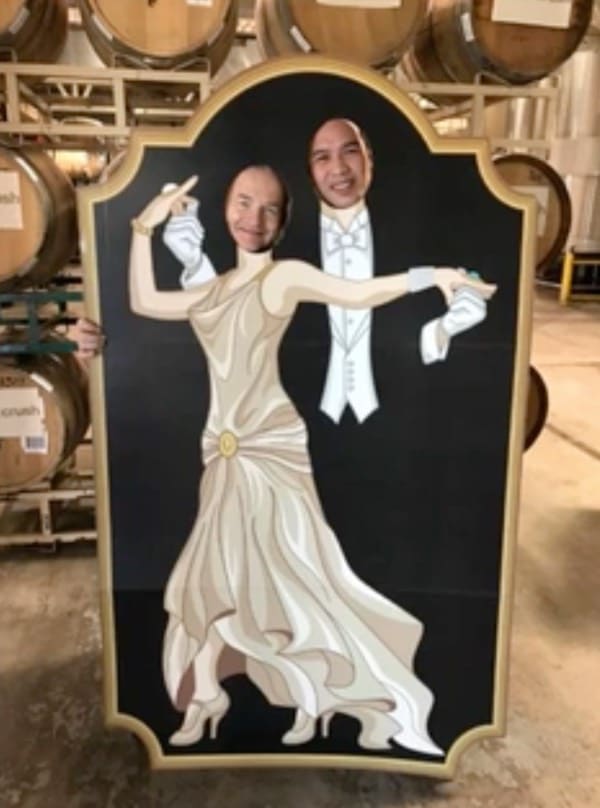 2. Make Them a Full Part of Your Onshore Team
This is the number one reason Tyler believes the firm has a strong offshore team.
Each offshore team member has a corresponding onshore team member "buddy" with whom they hold one on one meetings every week.
In addition, they hold fortnightly Global Team Meetings to update everyone on their quarterly theme and goal process.
Offshore team members participate in their Quarterly Bonus and Celebration days, just like the onshore team.
Beginning a year ago, the firm is introducing client contact by offshore team members, via both phone and email.
3. Dial in Your Systems and Processes ASAP 
In previous articles, we've mentioned the importance of building great systems and processes, and Tyler reiterates this point. Here's how he puts it:
Measured Results used the Process Accountability Chart (PACe) from Scaling Up to dive deep and review the key processes that needed to be locked down in order to drive the business forward. These were:
Tax Returns
Bookkeeping
Payroll
Tax Planning
By getting their core systems locked down, their offshore team could then do the vast majority of their production work and leave their onshore team to focus on sales, service and strategy.
4. Reaching the Critical Tipping Point: 6 to 8 Team Members
Tyler says the critical tipping point was when they had employed 6 to 8 offshore team members. At around this point, the existing offshore team members could train the new ones coming in.
How to Scale Beyond a Dozen Employees
As mentioned above, many firms manage to achieve good growth up to a certain point. But there comes a time when further growth becomes difficult because they hit a ceiling of complexity.
Tyler identifies a further three scaling strategies that have helped the firm to maintain growth right through to almost 30 employees, with no sign of slowing down.
1. The Quarterly Theme and Celebration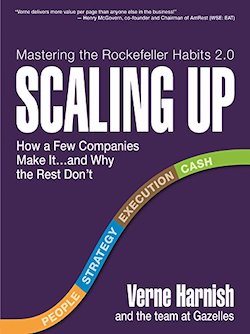 Fans of the Scaling Up book and process may recognise the Quarterly Theme as the key unit of execution.
Tyler calls this "one of the most effective tools for getting the team rowing in the same direction." Every Quarter they create a new theme based on an area they need to improve or focus on. To date, some of the themes they have chosen include: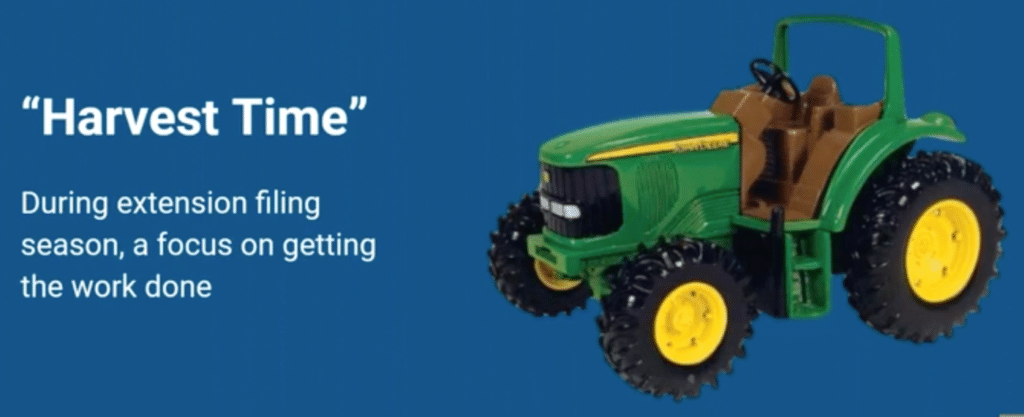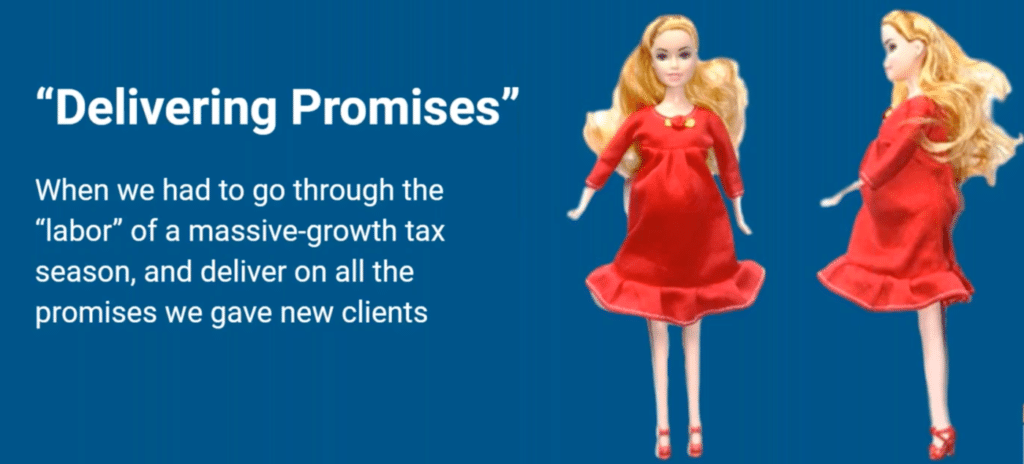 Each Theme is typically accompanied by a "Desk Toy" or other reminder that sits on each team member's desk to keep the theme top of mind.
Each Theme is tied to a Key Metric for the team to focus on, with rewards associated with attaining the target result.
There are four levels of reward, associated with different levels of attainment.
All team members – onshore and offshore – participate in the reward days – of course!
2. Observe Key Meeting Rhythms
Communication is always important. But when you're growing rapidly, communication is CRITICAL.
Regular meeting rhythms allow you to cascade communication down the organization.
It's even more important when your team members are separated by large distances.
Measured Results follows three regular meeting rhythms:
Regular Meeting #1: Fortnightly Team Meetings
WHO: An "all hands" meeting for the entire company
Starts with a whip-round of recent wins or sharing gratitude.
Sharing quarterly goal progress and updates.
Company-wide announcements.
Where possible, incorporate some type of training.
Regular Meeting #2: Weekly Management Meetings
WHO: All members of the leadership team meet for 90 minutes weekly.
The focus is on opportunities and problems. Although 90 minutes sounds like a lot, this saves time throughout the week on "impromptu meetings".
Keeps all high-level staff in touch with important elements of the business.
Tyler comments, "Adding this one meeting transformed the effectiveness of our business."
Regular Meeting #3: Weekly One-On-Ones
WHO: Individual meetings between offshore team members and on onshore "buddy".
Agenda is to discuss workflow, opportunities and challenges.
Regular, focused time enables better teamwork and productivity from all staff.
3. Engage In Continuous Marketing
One of the factors that puts the hand brake on growth in accounting firms is the phenomenon of "Stop Start Marketing". You may be familiar with the pattern: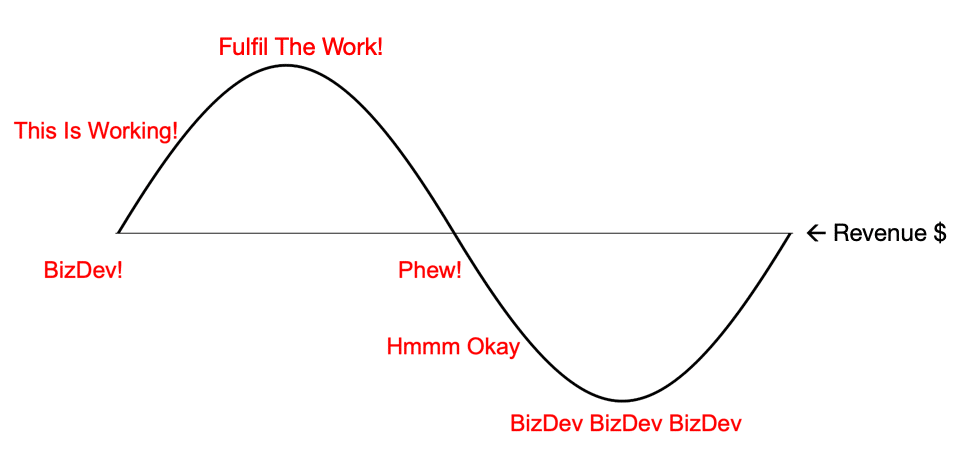 In order to break free from this pattern, the people who are getting the work need to be completely separated from the people who are doing the work.
By building an offshore delivery engine, Measured Results have the production capacity they need to keep marketing continuously.
Tyler is a expert social media marketer. His daily tax tips and Instagram updates have garnered a following of nearly 100,000 fans on Instagram.
His social media profile was one of the factors that enabled Measured Results to partner with Tony Robbins' Business Mastery program.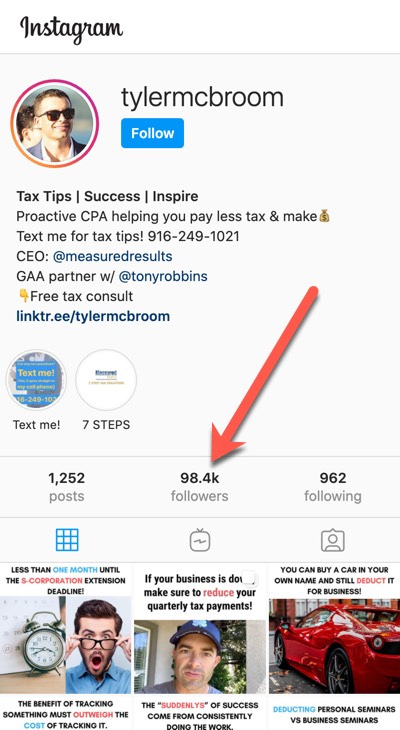 Tyler's 3 Pillars Of Accounting Firm Marketing
Tyler highlights 3 pillars to his marketing strategy:
Pillar 1: Social Media Marketing
Social media is great for reaching and connecting with potential prospects. The most productive channels for Tyler are:
LinkedIn
Instagram
Facebook Advertising
Pillar 2: Events And Webinars
For prospects who want to go deeper, speeches and webinars are the perfect vehicle to deliver more in-depth content, finishing with a Call To Action to take the next step (e.g. book a tax consultation).
Pillar 3: Email Marketing
Social media is very effective for reaching new prospects. But Tyler rates email marketing as being 10X more effective than social media for converting prospects into clients. That's why the firm publishes a regular email newsletter filled with a focus on valuable content.
Conclusion
Measured Results has been able to achieve 6X growth in a little over 3 years, and also build a platform to ensure that growth continues.
Tyler summarises his strategy as follows:
Build a delivery engine with a low-cost, process-driven offshore component.
Get your onshore people focused on sales, service and strategy.
Continuously market to bring in more enquiries and new clients.
Re-invest a portion of the extra margins in more onshore team members and growth.
Rinse and repeat.
Rather than looking at outsourcing accounting as an "afterthought" or a "side project", Measured Results have made building their offshore delivery engine a key plank of their model and they are reaping the rewards.
If this article has piqued your interest and you'd like to find out more, the next step is to get in touch to request a Free Outsourcing Strategy & Plan for your firm.
We'll work with you to understand your situation and objectives, then map out a staged plan for hiring the talent you need in the right order so you can enable continuous growth.