As businesses grow, a need for more staff naturally arises to accommodate the increase in workload. For accounting firm owners, the current shortage of qualified and experienced accountants makes it challenging to attract the best talent as a business continues to scale.
As businesses grow, a need for more staff naturally arises to accommodate the increase in workload. For accounting firm owners, the current shortage of qualified and experienced accountants makes it challenging to attract the best talent as a business continues to scale. As a result, business leaders often need to seek outside help to avoid being short-staffed and unable to manage client demands.
There are two main options that accounting firm owners have to choose from when looking to expand their teams: freelance professional accountants or global talent solutions. The benefit of having different options is that it provides business leaders with the opportunity to choose what is best suited to their firms.
However, it's important to be well-informed about these options, especially when they directly influence whether or not you achieve growth in your business, and if you can do so without compromising the quality of the services your business provides.
We're going to take a look at global talent solutions and freelancers so that you can decide which would be the most beneficial to you.
Global talent solutions vs freelance services
Outsourced accounting provides companies with the skills and experience they need through accounting talent located in other parts of the world. This means firms are not limited by distance and location when acquiring the accounting talent they need now.
Global talent solutions providers offer dedicated outsourced accounting talent to small and large international firms, allowing business leaders to globally source accounting teams of various sizes that perfectly fit their business needs.
Freelancing services, on the other hand, offer employment agreements that are typically structured in such a way that an accountant provides services independently to meet the demands of a client.
More firms are choosing outsourced services to boost their growth and profitability by hiring external talent to either free up their local team members' time to focus on specific tasks, or to get access to specific skills, knowledge and resources that may not be readily available locally.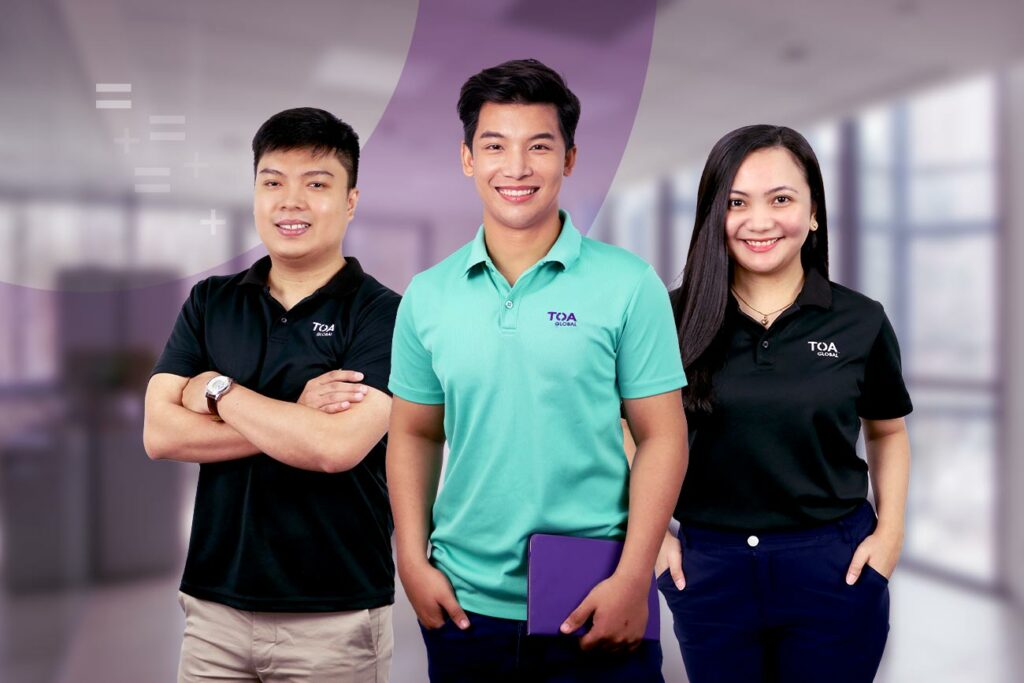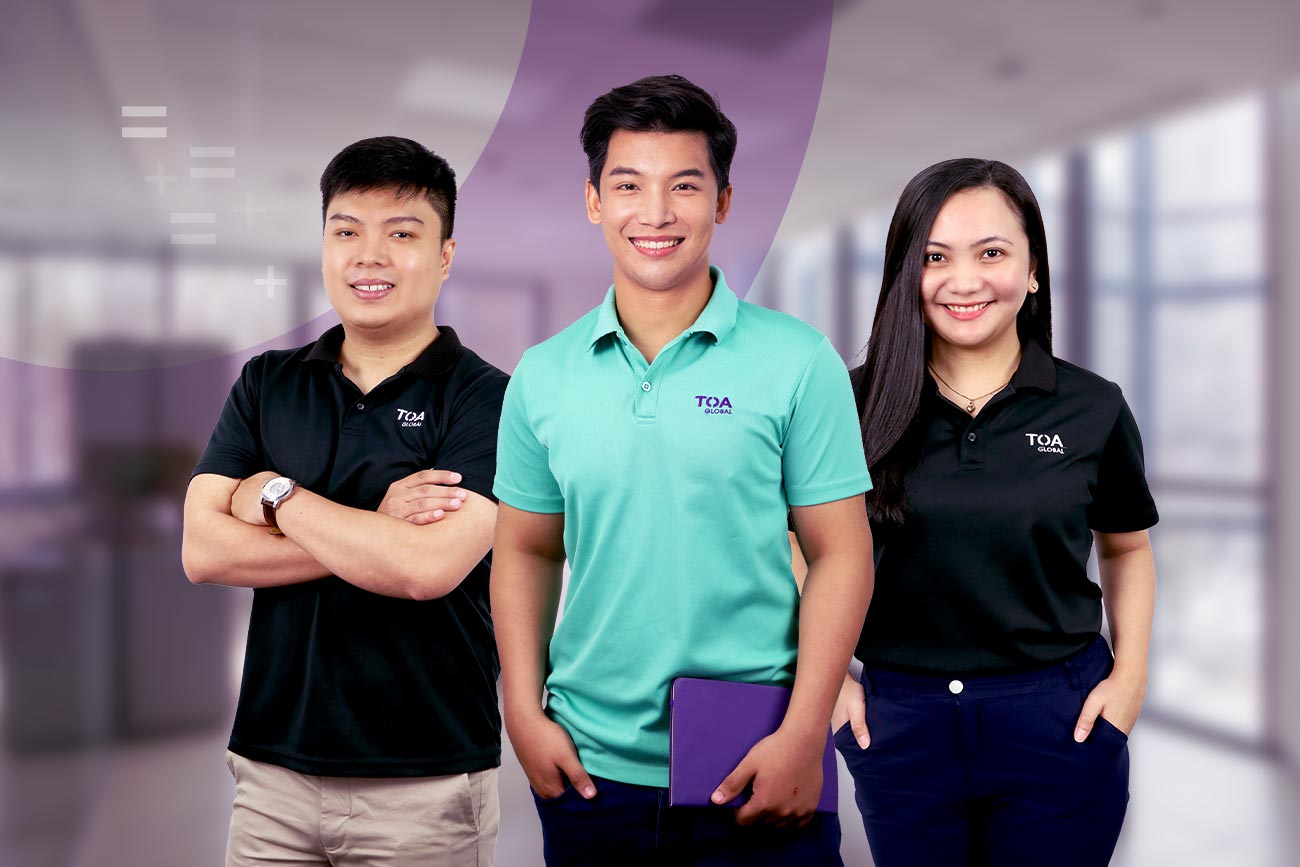 Should you consider outsourcing?
Before getting into the main differences between freelance accountants and global talent solutions, let's explore some of the reasons you might consider either option.
As we've mentioned, being a firm owner means that at a certain point you may need a bigger team to efficiently take on the growing workload as your business expands. To do this, you often need to hire more employees, especially those who can take care of the time-consuming tasks related to compliance, finance and accounting. This leaves accounting firm owners trying to find ways to get more done with fewer resources.
A common misconception is that only large business owners face these challenges. The reality is that organizations of all sizes can stand to benefit from outsourcing accounting services, which is why they are one of the most outsourced functions.
A good way to tell if outsourcing would be a viable option for your business is to consider if you have any of these challenges:
1.  Lack of capacity
While having a successful business is what every firm owner strives for, not being able to meet client demands is a challenge that can be a by-product of that success. Once this happens, you need to look into strategies to help you ensure that your organization has the production capacity to meet demand, and this is best achieved by having the right people in the right roles to meet the demands of the business.
Your initial instinct may be to hire new talent, which brings us to our next point.
2.  Time constraints and high costs 
The expansion of your business will inevitably result in the need to invest both time and money into finding viable solutions to manage your firm's growth. If you choose to search for new permanent employees, it can take time before you attract the right talent for your business and this can stall your growth.
3.  Productivity issues and high staff turnover
Apart from stalling your growth, the lengthiness of the hiring process can also impede productivity. Not having enough team members to handle all your client demands means that you can't get as much work done. It also means that the staff you do have may find it difficult to focus on the important tasks and responsibilities that drive your business's growth. As a business leader, you want your team adding value to your business, not wasting time on administrative tasks.
4.  Skills shortage and lack of resources
With the current skills shortage, it's no secret that attracting and retaining qualified accountants is a challenge. To run a successful business, firm owners want to be sure that the people in their team possess the expertise and experience to ensure their clients' confidence never wavers. This adds an extra layer of pressure to the process of hiring new talent.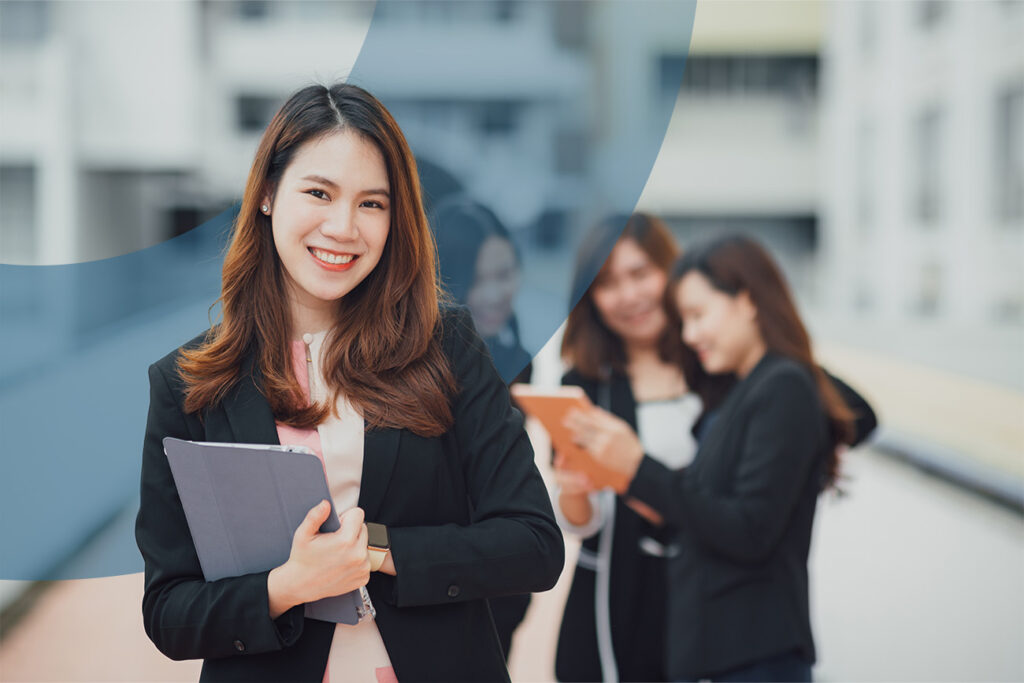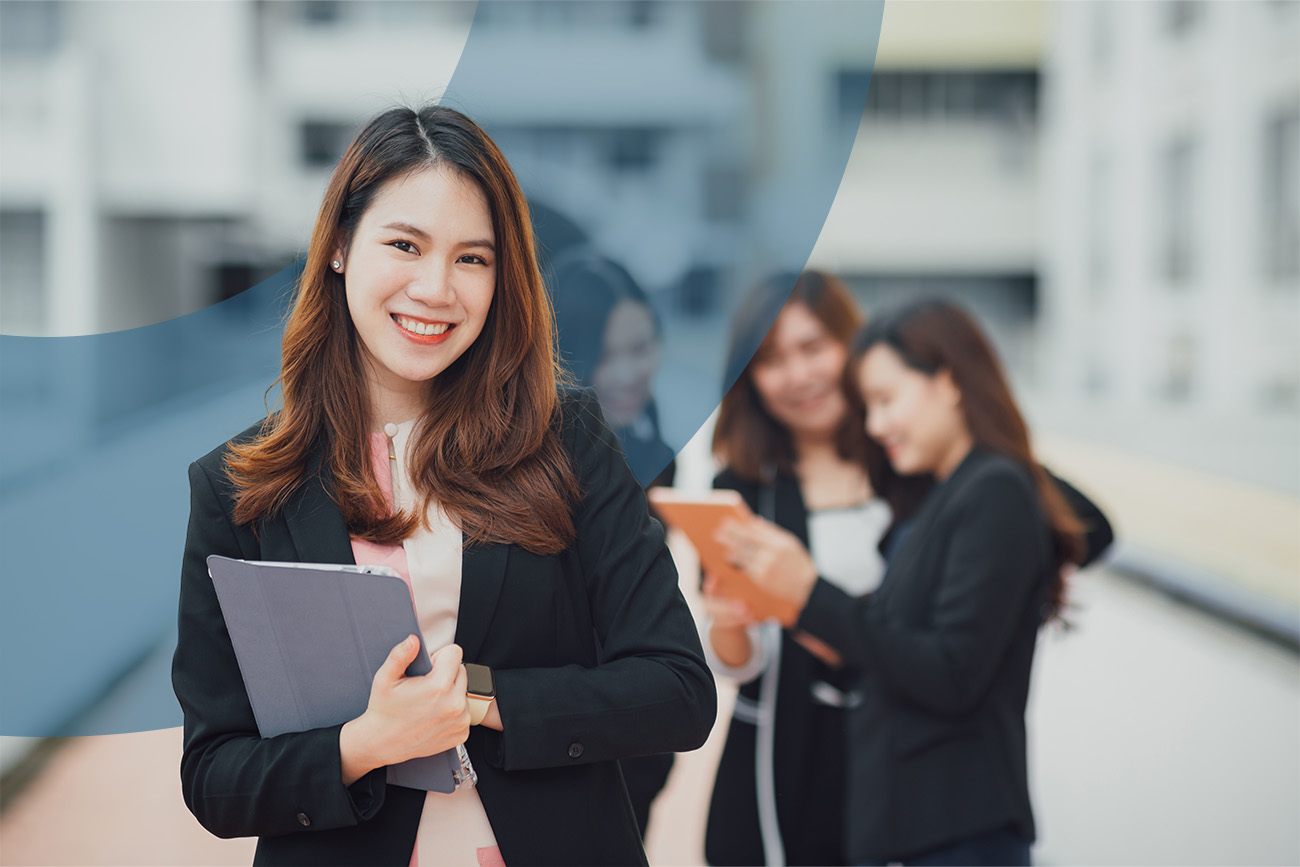 Global talent solutions providers vs freelance services
With these challenges to consider, firm owners understandably often choose to outsource accounting talent using either global talent solutions providers or freelance accountants. While both options are common, each one is different in what it offers.
Freelance accountants
Working with a freelance accountant typically involves assigning work to a freelance worker on a short-term or part-time basis.
You can work with freelancers by posting a task or a project you need completed on a site or a professional marketplace. Companies or individuals can then get in contact with you to offer their services. This is usually a fast and easy way to get hires for the projects you need completed, whether it be a one-time arrangement or an ongoing agreement.
If you choose to go this route, it can be cost-effective because companies or individuals bid to work on projects, which puts you at an advantage, because in an effort to win the bid the freelancers bidding will be more likely to meet the price you are willing to pay or even offer their services for less.
Hiring freelancers to work on specific projects can also provide you with more flexibility and improve workflow during busier periods. Then, because they often offer their services on a short-term basis, you can use their services only when you need them and you won't have to commit to a long-term financial investment.
The downside to this option, however, is that you have no way of keeping track of who is really doing the work on your project, since the work can then be outsourced to other freelancers who may or may not meet the standards and qualifications you are looking for. This gives you less control over who is working on your projects and can be risky.
Because freelancers work independently and not as part of your existing team, trying to familiarize them with your business operations and processes tends to be more time-consuming than it is with in-house talent. Communicating with and managing freelance workers can be tricky because of this, especially when you also take into consideration the security risks attached to offering people outside of your company access to your business's sensitive information. While contracts can minimize these risks, they cannot provide you with full control over how information is used or ensure that it is in safe hands.
Talent solutions providers
Talent solutions providers can provide you with one or an entire team of qualified accountants or bookkeepers to add to your existing team, which can improve overall performance and boost productivity. In addition, talent solutions providers offer the resources, office facilities, and management your team members require to do their best work.
With this option, you have control over who is part of your team because you can talk to and interview candidates for the job. This arrangement provides HR managers, payroll, and all other employee-related matters, so you don't have to spend extra time and money. It's a cost-effective solution to driving growth in your firm without compromising the quality of work produced in your business.
Talent solutions providers also offer more security to business owners than freelancers typically can, as they have secure systems put in place, such as TOA Global's enterprise grade security. This not only protects your sensitive data from security attacks but also ensures that you maintain control of it even after it leaves the protection of the firewall, so that all your information is secured at all times and on any device.
With the option to hire accountants from outside your own country, you also have more control over how much you want to financially invest in a global team. Hiring a global team also allows you to restructure the roles and responsibilities of your local team to achieve the transformation your business needs to scale efficiently.
Which is the best option for your business?  
Having different options to choose from offers you the freedom to decide what is best for your business, and choosing the right option can make all the difference in how your business grows.
With global talent solutions provider such as TOA Global, you have the benefit of saving time and boosting billable hours while ensuring that you also receive quality assurance. A global team also allows you to have access to resources that might not be readily available to you locally in this tight talent market.
The risks involved in working with talent solutions providers are also significantly lower than working with other outsourcing services. A fully supported onboarding process relieves you of the pressures associated with working with employees outside of your local team.
Another benefit of using a talent solutions provider that is dedicated to the accounting industry, is that whether you're looking for help with financial reporting, preparing financial statements, finishing tax returns or completing any other accounting function, you will be working with people who understand your business and have the means to meet your specific needs.
Why choose TOA Global  
More firm owners are choosing to hire global teams to drive their top talent retention programs so they can see increases in growth and profitability and add value to their firms by hiring highly skilled accountants.
At TOA Global, we are a leading global talent solutions provider for the accounting industry and our global team members have access to industry-leading facilities. Our global teams are made up of experienced accountants and CPAs who receive training to upskill their compliance, technical and soft skills through our very own Ab2 Institute of Accounting.
You can expect to work with a global team of highly skilled and specialized employees that will support you and your business needs, so you can boost productivity, allowing your local team to focus on the most important tasks.
TOA Global aims to empower leaders to unleash their business's true potential by providing them with dedicated teams for their firms so they can start scaling efficiently.
What global talent solutions providers offer their team members
Talent solutions providers offer onsite premises for team members to work from, supplying an office set up with all the necessary facilities and resources required to get the job done comfortably and efficiently. Freelance workers, as mentioned, are often single individuals operating a business who have to purchase their own equipment and other resources to work with. Working for a talent solutions provider offers access to a full team of co-workers and managers who can provide support whenever necessary.
While freelance work offers the flexibility of choosing work hours according to personal convenience, it does mean having to manage the demands of several clients to make it a profitable business venture. With talent solutions providers, team members share the workload and work a set number of hours, with weekends off and a set salary. This provides the opportunity to have greater work-life balance and job security as well.
As self-employed workers, freelancers have the freedom to choose what projects they take on and they can determine or negotiate their own market-related rates. However, this means that a freelance worker's income fluctuates from month to month, depending on what projects they are able to secure. Working with a talent solutions provider not only offers financial security, but team members are offered competitive salaries that increase incrementally and they receive performance-based raises.
Working for an accounting outsourcing solution such as TOA Global also provides team members with constant training opportunities. Upon starting the job, team members receive training before starting to work with clients, and then from that point, training and development are continually provided. This makes it much easier to stay up-to-speed on industry knowledge and developments. A freelancer is also able to stay abreast of industry changes, but this will need to be for their own cost and worked into their day-to-day time management.
Besides offering training, experience, and access to all necessary facilities and resources, global talent solutions also offer team members perks such as healthcare, which is something that freelancers have to pay for out-of-pocket. While freelance work offers flexibility and variety, working as part of a team at a global talent solutions provider offers support, training, and job security. The work environment offered fosters teamwork and camaraderie and encourages a community mindset among team members, as they are able to participate in team-building activities and attend work events together. These are unique opportunities that are only available when working as part of a team.
Key takeaways:
Global talent solutions allow you to delegate time-consuming work to a global team so you can free up time to focus on your business.
Hiring a global team of highly-skilled accountants can help you scale efficiently in every phase of your business cycle.
Outsourcing your accounting function can increase your billable hours and you'll be able to consistently deliver great service to your clients.
Bringing on board one global team member, or several, is a time-saving solution that not only increases your billable hours but offers quality assurance and compliance.
If you are looking to partner with a best-in-industry global talent solutions provider, chat to us today.