We've all heard the expression "sing for one's supper". How about "a bit of a brainstorm for your breakfast"?
Ideas for crafting a powerful employee value proposition were on the table—along with pastries, fruit plates and coffee—when TOA Global's Big Breakfast event series began on March 30 in Sydney.

TOA Global's Chief Revenue Officer Kelly Segat began the conversation by pointing out that accounting firms would be wise to lean toward quiet thriving, rather than quiet quitting or The Great Contemplation.

"The Great Contemplation is when people are sitting around going, 'Hey, what else is out there for me? Is this where I really want to be?' That leads to apathy. The term that was all over the socials since last year was 'quiet quitting' yet it was anything but quiet," Kelly said.

Some of these terms are familiar.

The "war for talent" has been around since 1997, when Steven Hankin of McKinsey coined it. Worldwide disruptions in the Covid-19 pandemic amplified it, with terms such as The Great Resignation.

In November 2021, the leadership strategist and author Dan Pontefract wrote in Forbes about The Great Contemplation, when every survey seemed to suggest "that almost everyone is thinking about moving to a new role."

Yet barely a year later, the psychotherapist Lesley Alderman wrote in The Washington Post about "quiet thriving, which involves taking specific actions and making mental shifts that help you to feel more engaged on the job."

"Quiet thriving is what we want to lean into," Kelly said. "Quiet thriving is something we want our people to be much louder with. And it comes down to our employee value proposition. It's about: What do you take out to market that you truly own, understanding who you truly are? So that candidates can make their choices in an informed way to come and work with you because they know what they're getting right up front."

Here are three takeaways from our TOA Global Big Breakfast event in Sydney.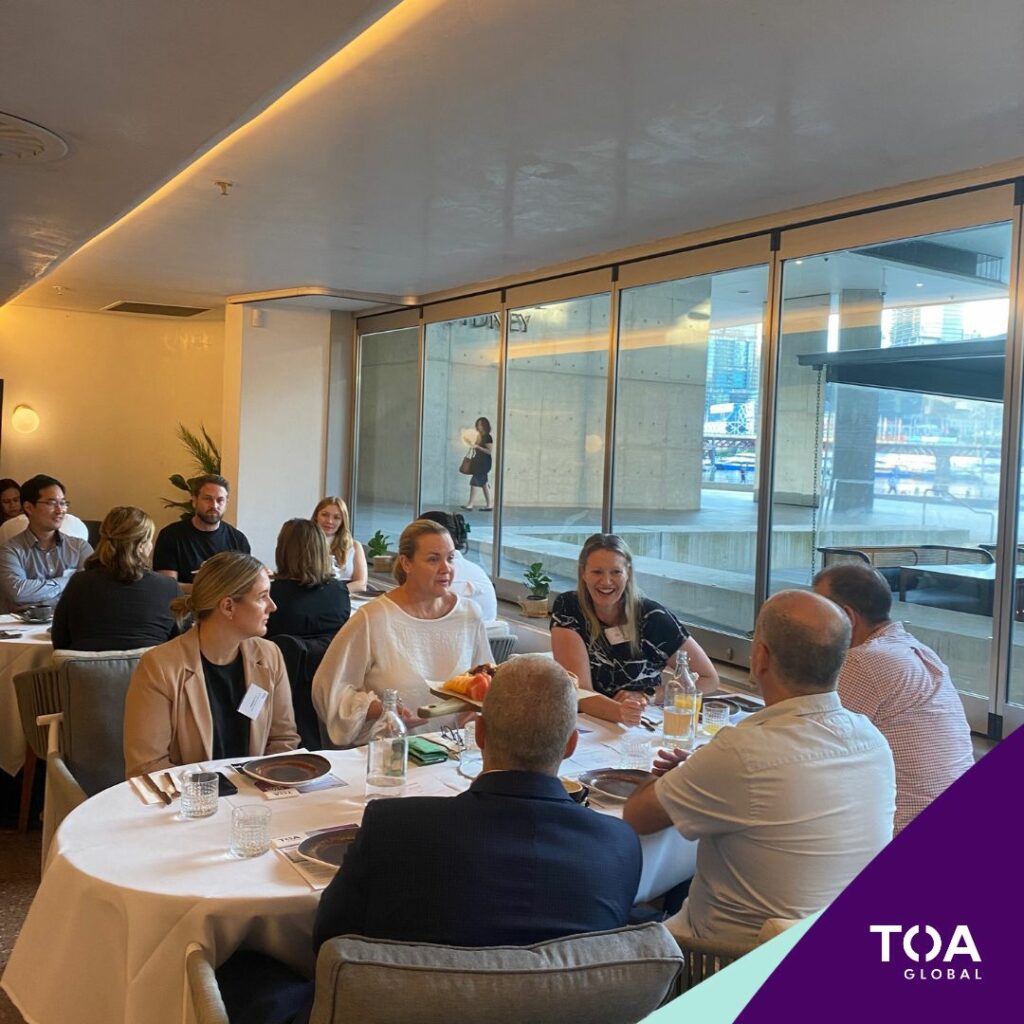 Make time for the practices that connect your team
This is one solution that is likely to support quiet thriving.

One of our clients mentioned in the Sydney Big Breakfast that one of their rituals is a 10-minute catch-up at the start of each workday. This gives them a chance to make sure that their offshore team members' tech is working and that everyone has the answers, tools and directions they need for that day's tasks.

More than that, the daily huddle also gives team members a chance to bring up what issues they're facing and to build connections, simply because they get to know everyone in the team. (All of these calls are video calls.)

"The way for a small business to build culture is through connecting, through that opportunity and that availability for your team to understand who you are," Kelly remarked. "It's that connection piece that's going to drive retention and high performance."

One way that busy accounting business leaders can make time for practices like this is to use the right tech, such as TOA Global's people management platform Atlas.

"Because all that administrative stuff around running an offshore team will be looked after for you in Atlas," Kelly explained, "this will free up the time for you to be able to speak to your people every day, to delve into their issues, to actually care and get an understanding of their personal life."

Atlas is also a dependable source of guidance for people management challenges, as well as updates from TOA Global.

Did you know, for instance, that we're offering a $700 reward for a referral? This is one of those helpful updates that you'd miss if you didn't see the Atlas announcement.
Find out what draws great candidates to your firm
Take a closer look at your job ads, website and social posts. (If you have recruiters, do this exercise with them.)

Which messages have attracted excellent candidates to your firm and what do these say about your work culture?

It's key to understand that candidates are drawn to potential employers for different reasons. For some, rewards programs will be more valuable than policies that allow remote working. For others, flexible work schedules will matter more than perks like employee discounts.

Since the talent shortage remains among the biggest challenges accounting firms face, it's wise to keep trying to understand what current and prospective team members value.

"What keeps them empowered? What keeps them interested? How do we empower them with good work?" Kelly asked the Sydney Big Breakfast attendees. "If we're finding it hard to get talent, the people we've got will be overworked. They might be doing work that they don't enjoy."
Understand what your team members need, especially in terms of training
Ask your high-performing team members what they love about what they do and where they work. What additional training do they need?

Training and professional development is "one of the easiest factors to fix within an organisation," Kelly points out, "but it's also one of the strongest motivators for looking somewhere else."

People who leave a company don't necessarily do it because they want more money. It's more likely they're looking for a clearer pathway to learning and growth.

Writing about employee value propositions in the January-February 2023 issue of the Harvard Business Review, authors Amy Edmondson and Mark Mortensen identified four important and interrelated factors.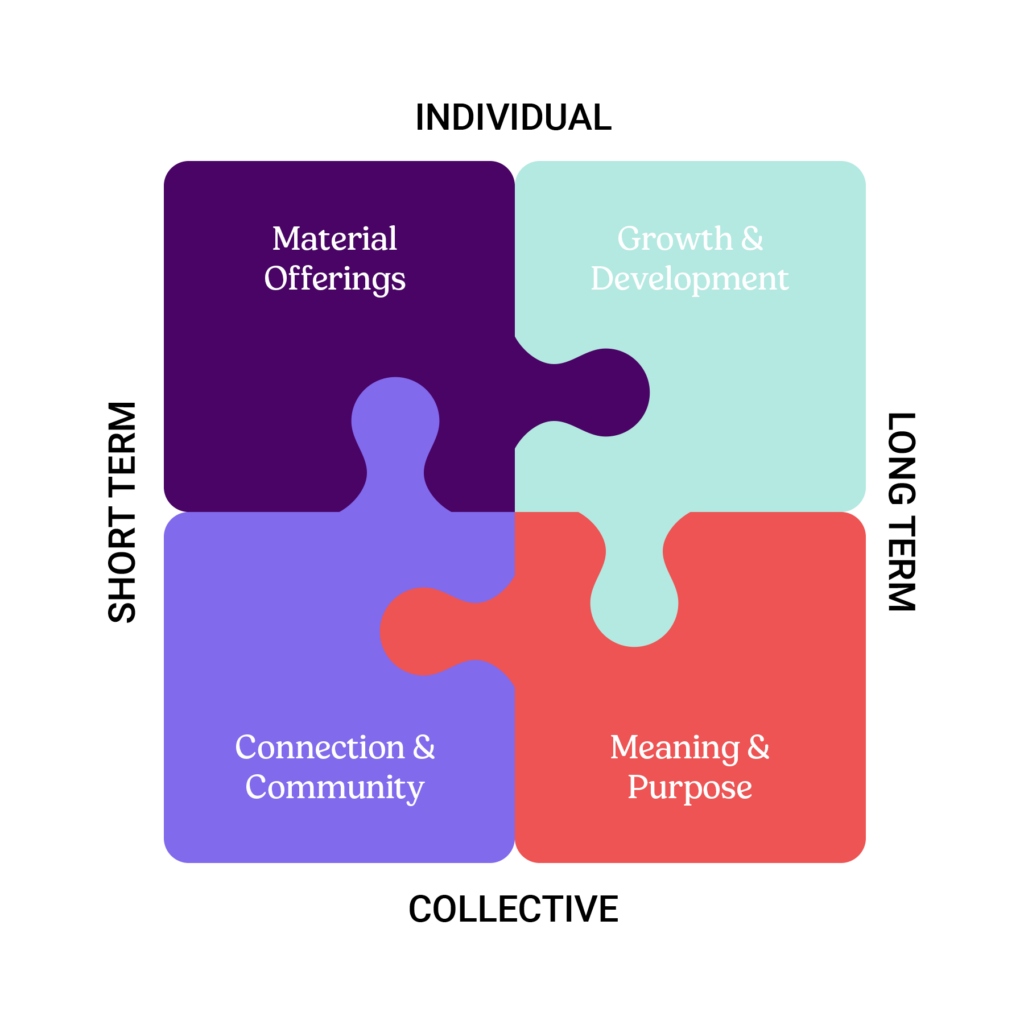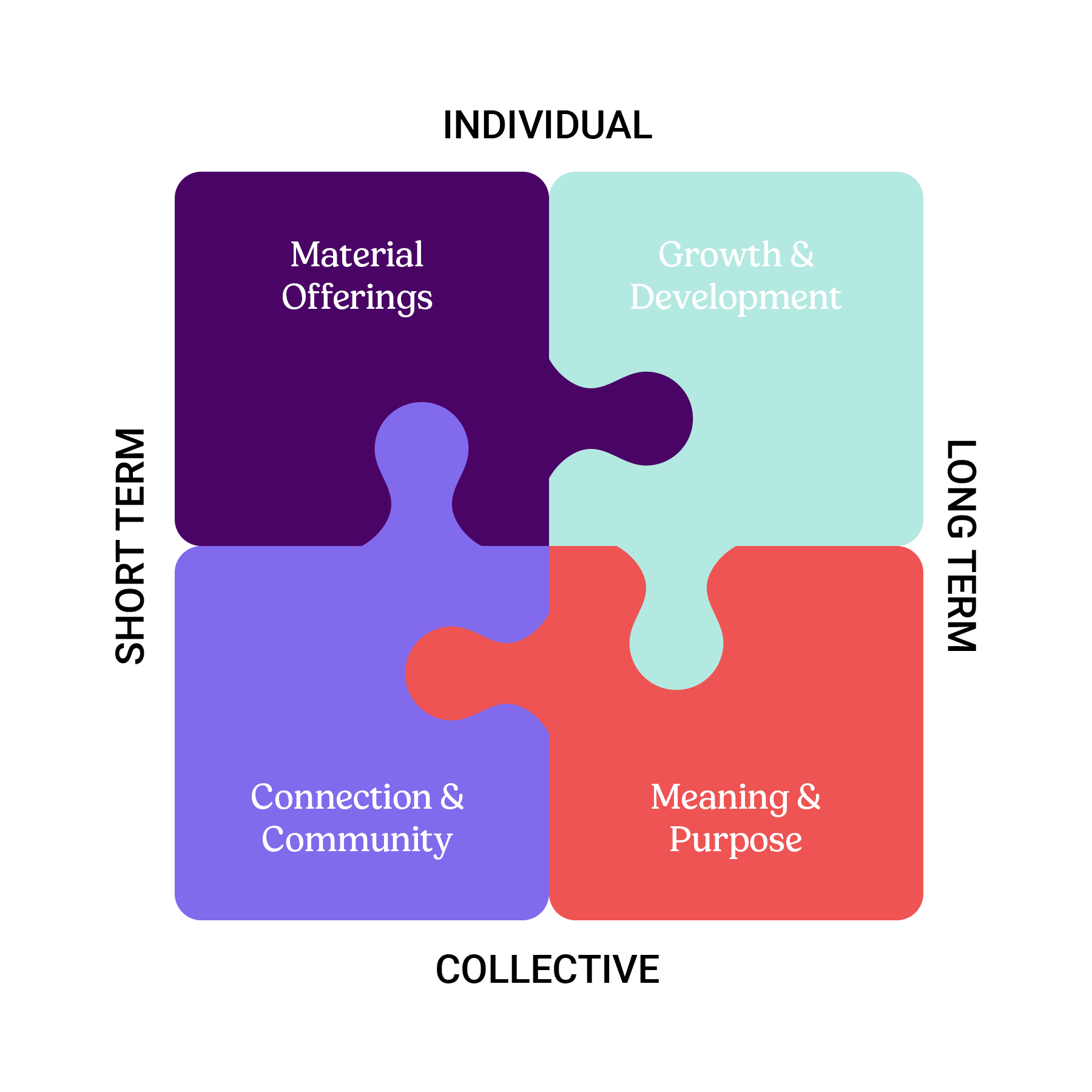 Growth is such a big part of the employee value proposition that TOA Global makes sure team members can benefit from custom-built Professional Development Plans, through the Ab² Institute of Accounting.
These PDPs provide a combination of technical, compliance, leadership and success skills to help firms level up, by empowering team members to do more challenging and higher-value work.
Better together
"How are you bringing your employee value proposition to life for your employees, and does that differ between your remote team and your onshore team?" Kelly asked.
We look forward to exploring more questions like these at the TOA Global Big Breakfasts, which are all about "getting better together". It's a venue for leaders of accounting firms to exchange ideas with other accountants who, like them, work with team members offshore.

Attendees can bring up a challenge they're facing so that accountants who have overcome those hurdles can talk about what worked for them.

They can also find out the latest updates—from new features in our Atlas platform to our engagement events for team members—from TOA Global's leadership team.

Our next Big Breakfast takes place in Brisbane on Tuesday, 18 April, before moving on to Melbourne, Adelaide and Perth in May. Sign up today and let's catch up at one of these events soon!