Your teams benefit from role-based training for faster speed to competency and greater retention.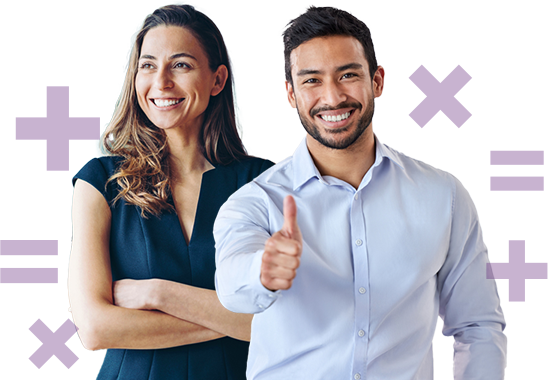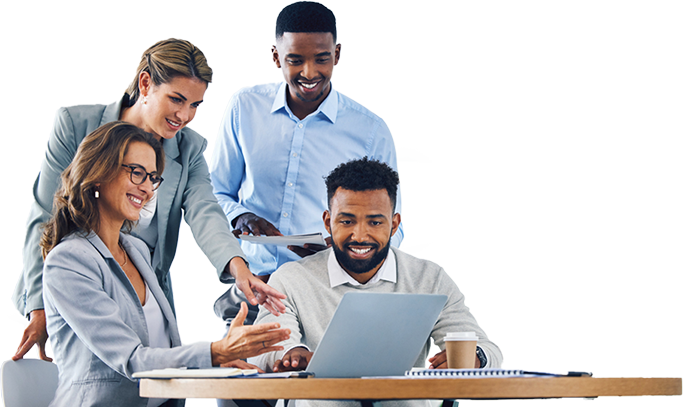 Benefit from unmatched team development
We believe that every individual should be empowered to thrive through access to leading education and training.
Why we prioritize learning and development
From our 10 years in the industry, and backed by current statistics, we have seen how opportunities for learning and personal growth have become the primary element that leads to an outstanding work environment.
Moreover, employees who hold their workplace culture in high regard are 25% more inclined to experience job satisfaction and 31% more likely to endorse their organization as a great place to work.
64%
of L&D pros saw their organization's culture of learning grow stronger in the past year.
Top 5 drivers of great work culture
Opportunities to learn and grow*
*Previously ranked #9 in 2019 -a significant change in only two years.
Source: LinkedIn Learning Workplace Report 2022
Through our award-winning learning division, Ab2 Institute of Accounting, your team has access to world-class industry training courses.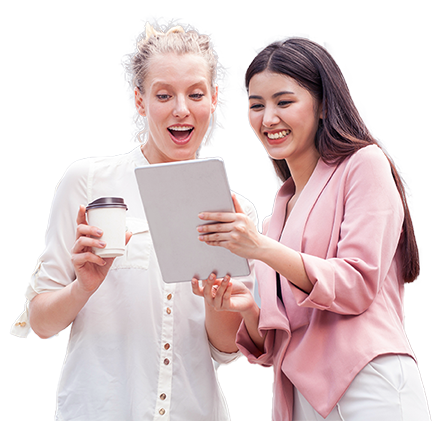 Role-Aligned Career Pathways
Role-aligned Professional Development Plans (PDPs) are tailored to each role we offer and are designed for specific career outcomes.
These focus on three critical areas: compliance, technical and success (or soft) skills, helping your staff become more efficient, productive and fulfilled in their day-to-day work lives.
If you'd like to learn more, please get in touch and one of our offshoring experts will take you through our holistic PDP framework.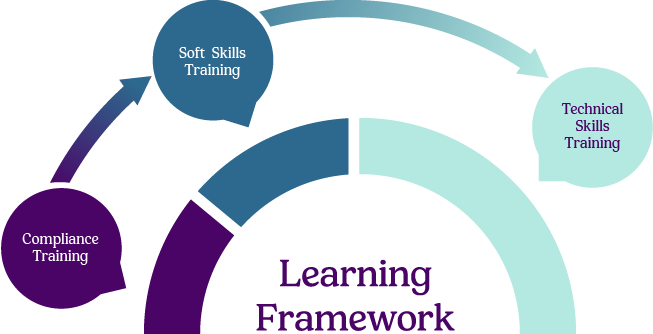 If you'd like to learn more, please get in touch and one of our offshoring experts will take you through our holistic PDP framework.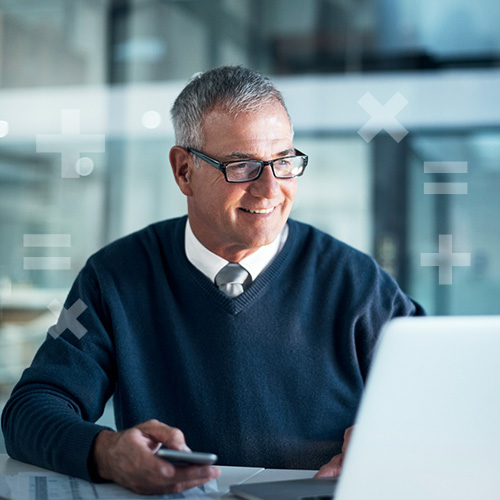 You will have free access to our client-exclusive "Offshore Best Practice Course" to expedite your global team creation and set you up for success. Developed from client feedback and our experience in helping 1000+ international firms build successful offshore teams, this industry first certification will give you the tools and foundational knowledge to achieve successful business outcomes sooner than you expect.
Your global team benefits from Mid-year Performance Conversations and Annual Performance Reviews to foster growth, provide feedback and alignment and reward performance.
Teams who receive clear feedback and feel valued will thrive and deliver their best work.
Collectively these benefits enhance your firm's capabilities, competitiveness, and overall success by nurturing a highly skilled and motivated accounting team.
With TOA Global's learning and development offering, you and your team can get and stay ahead.
A message from our Founder, Nick Sinclair
With TOA Global your talent options open up
Find and retain the talent you've been searching for to fill your capacity need.
We receive over 3,000 applications per month for 200-250 roles.
Elite, experienced global candidates
People are the reason we exist and underpin all we do.
We attract top talent to support our clients with exceptional offshore accountants, bookkeepers and more. Each team member is hand-picked for their outstanding qualifications, skills, ambition, engagement and commitment.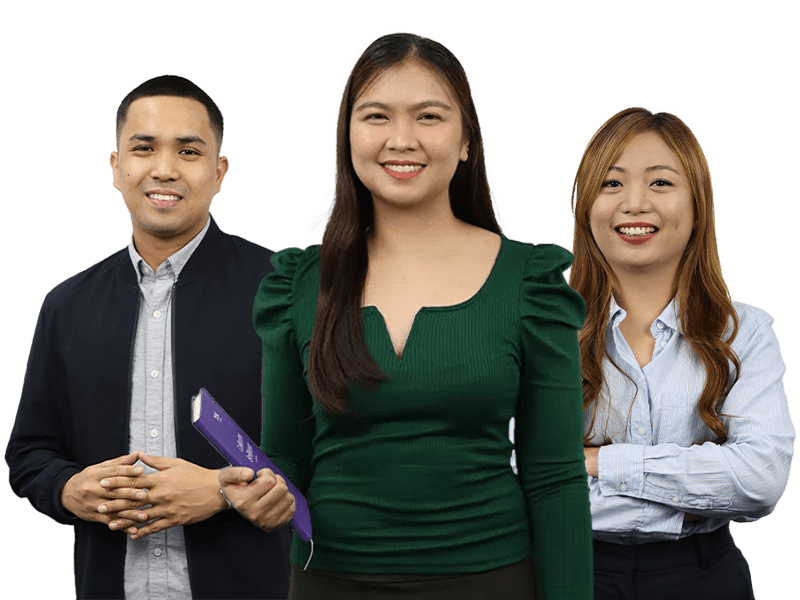 Insights from our clients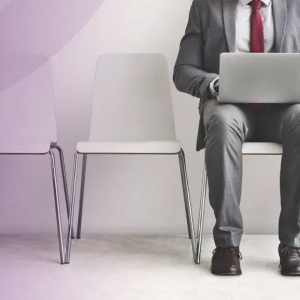 Strategies for the Accounting Industry amidst the Shortage of Accountants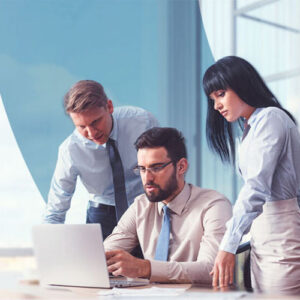 Five Things Accounting Firms are Doing to Thrive Today
Download the guide for accountants looking for a highly engaged and committed team of top accounting talent.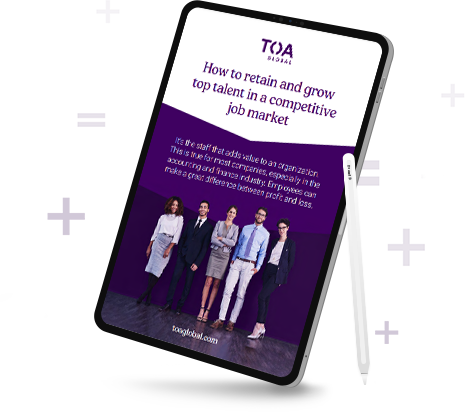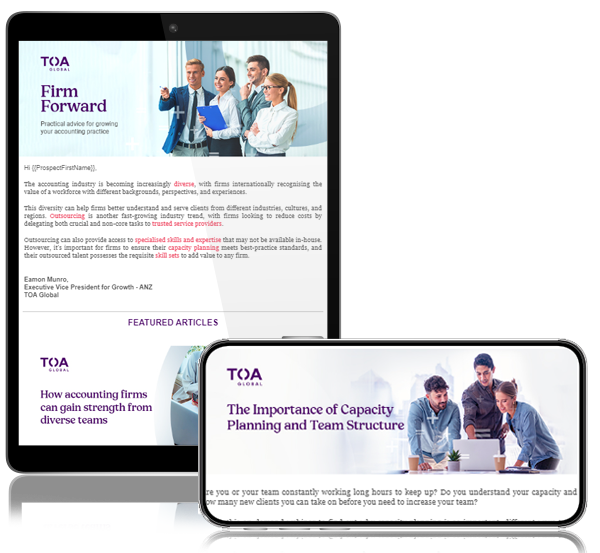 Sign up for our newsletter and get regular developments in talent acquisition, people management and training for accounting firms in our monthly newsletter.