By identifying and documenting your key drivers for outsourcing accounting, you gain clarity on whether outsourcing is in line with your business strategy.
If you're the owner of an accounting or bookkeeping firm and you're considering outsourcing your accounting services, you might be wondering what the next step is in the process. That step is identifying your key drivers for outsourcing accounting.
This step is important because by identifying – and documenting – your reasons for outsourcing you'll be able to see whether outsourcing suits your business strategy.
Questions to help you identify your key drivers for outsourcing accounting
A 2018 report by CPA Canada, Finance and Accounting Outsourcing – Assessing and Planning for Success, suggests questions to ask yourself to help you pinpoint your strategic drivers of outsourcing.
We've picked out what we believe are the most key questions and have expanded upon them to help you pinpoint your motivations for outsourcing.
Ready? Let's get started.
Question 1: Why do you want to outsource?
In the past, cost savings was the main reason why many businesses chose to outsource their functions. This reason has evolved over the years. Today, the main reason why many businesses outsource their work is to improve their business performance. (We know this as a result of having worked with more than 550 accounting and bookkeeping firms).
Top 5 reasons to outsource accounting services outlines the benefits of delegating work to a global team (and not one of them has to do with cost savings). We've found the benefits always come back to one, two or all three of these drivers:
A lack of capacity
A lack of qualified staff
A lack of time, whether that's time to focus on higher-margin strategic work or to enjoy a better work-life balance
Question 2: Do your drivers support your firm's strategic objectives, direction, and plans? How so?
Let's say a lack of capacity is your driver for outsourcing. Now let's say you want to increase capacity by delegating the work of one of your local staff members, who happens to be a social media whizz, to a global team member. This will free up your local staff member to help you develop a social media strategy for the year, with the aim of engaging and attracting clients, as well as making you stand out from other firms.
If setting yourself apart from the competition via social media is one of your firm's strategic objectives – but you need a local staff member to help you achieve that – then outsourcing makes sense.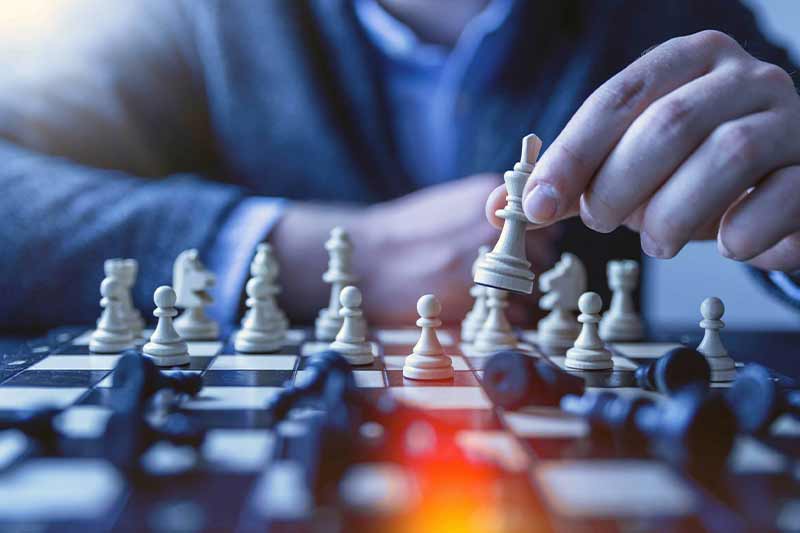 Consider whether your motivations for outsourcing accounting align with your strategic goals.
Question 3: How would outsourcing better support or enable your firm's strategic objectives?
Using the above example, using an outsourced accounting service would support your strategic objective by giving your staff member time back to work on your social media strategy.
You might even promote that staff member to a social media strategist role, thereby showing him or her you value their talent and expertise. Promoting local staff can also help you retain them.
Question 4: Will your firm miss out on any significant opportunities if you decide not to outsource?
Again, using the example in Question 2: The missed opportunities here would be greater brand awareness, additional clients and increased competitiveness, because your social media-savvy staff member would still be working "just to get the job done."
Yes, sometimes it's necessary to be head down in order to complete a task, but if you're always head down, you may miss the opportunities right in front of you.
Conclusion
By asking yourself several key questions around why you want to outsource and if doing so will impact your strategic objectives, you can identify your drivers for outsourcing accounting and determine whether they complement your business strategy for success.
If you'd like a hand in identifying your particular drivers or would like more information on the outsourced accounting process, then get in touch with one of our outsourcing specialists or sign up to receive our free Accounting Outsourcing Strategy and Plan.