Remote working. Zoom fatigue. Uncertainty. Accounting employment trends for 2021 have been shaped by these elements, all stemming from the COVID-19 pandemic of 2020.
Last year, many accounting and bookkeeping firm owners had to pivot to a new way of doing business, all while navigating a shaky economic climate, public health concerns and of course, regular hand washing. The resulting accounting employment trends are affecting job seekers, too.
Working in accounting in 2021
Just like firm owners have had to change how they operate, job seekers have had to shift how they apply for jobs as a result of this new accountant job outlook. They may also find they've had to reassess their skill sets, and what they expect in a new role.
The accounting employment trends of 2021 may not be a surprise: remote working, flexible staffing, changes in hiring practices, new in-demand skills, automation, and outsourcing. You can probably tell many of these items relate to one another.
Let's take a closer look at just why these things are at the forefront of accounting employment this year, and what they mean for job candidates.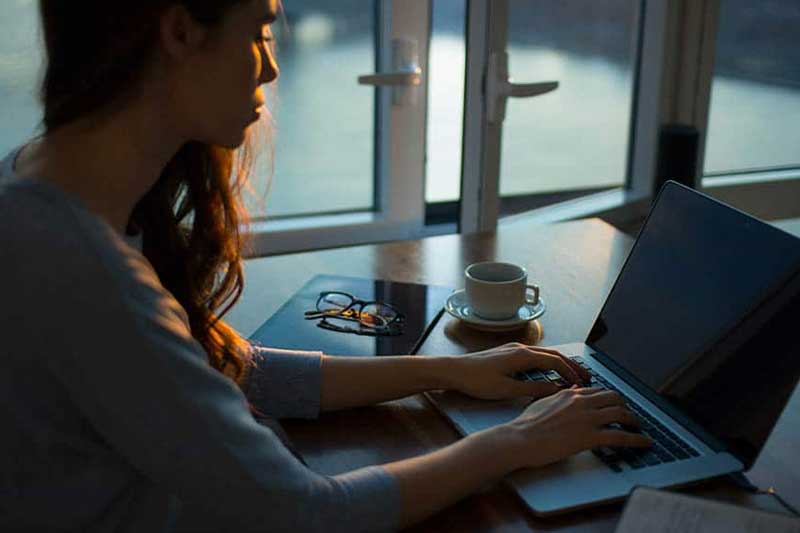 Instead of arriving late to the office or leaving early, employees who work from home work a full shift or more, a study by Stanford University professor Nicholas Bloom suggests.
Remote working
A Robert Half survey of more than 1,000 workers in the U.S. suggests that 74 per cent of workers want to work remotely more often after the pandemic. Many workers have discovered the benefits of working from home, which include saving time (and money) on commuting, and greater productivity.
Stanford University professor Nicholas Bloom conducted a study that suggests employees who work from home actually work a full shift (or more) instead of arriving at the office late or leaving early several times a week. These workers also found it less distracting and easier to concentrate when working from home.
Employers are aware of these benefits because they may have been working from home a lot this past year themselves. They may now be more willing to allow remote working more often, if it meets the needs of the business, and to attract and retain highly skilled staff.
What this means for job seekers: More job seekers may be looking for a role that is entirely remote, or at least offers the option to work remotely some of the time. They can also expect to see more employers advertise remote working as a perk they offer their staff.
What this means for accounting firm owners: Assessing if business needs can still be fulfilled by employees who are working remotely. Once staff have the go-ahead to work remotely, employers may have to implement new communication and collaboration software to maintain workflow. On the other hand, they'll be saving money on overhead costs, because fewer people are using the office. And when it comes to recruiting staff, being prepared for candidates asking if remote working is an option.
Flexible staffing
The accountant job outlook for this year involves flexible staffing, which is employing a mix of full-time and interim staff. It's an umbrella term that covers temporary workers, contractual workers, freelance staff, and casual staff.
More than a third of senior managers in Robert Half's Accounting and Finance Salary Guide 2021 said they used flexible staffing to remain agile during the economic turmoil.
The solution provides employers with just what they need (e.g., a particular skill set) for the amount of time they need it for, without placing additional demands on their full-time staff or budgets. Now that accounting firms have been working remotely, expect to see temporary or contract workers hired to fill accounting, bookkeeping or paraplanner positions.
What this means for job seekers: Expect a lot more temporary and casual jobs being advertised. If you're a job seeker who is happy to apply for a flexible staffing role, really emphasize the skills and expertise you have that will solve the employer's problem.
What this means for accounting firm owners: Cost savings on an annual salary while still receiving the skills and expertise needed to complete the work. One caveat: possible challenges in filling a flexible staffing role, since there are job candidates who prefer or require the security of a full-time, permanent role.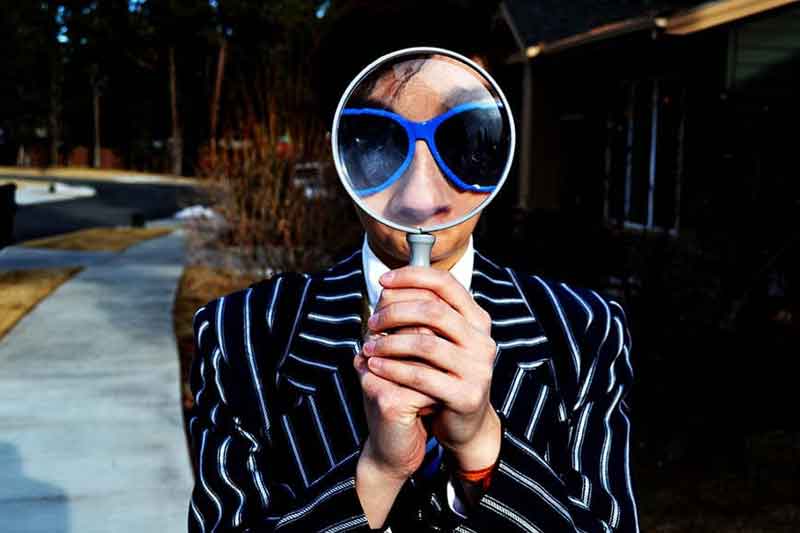 Nowadays, employees are assessing candidates via remote video interviews and onboarding them online, as well.
Changes in hiring practices
The COVID-19 pandemic has seen employers make changes to their hiring practices and while regions remain under lockdown and vaccines are rolled out, these practices look set to continue.
Robert Half's salary guide 2021 revealed the top 3 hiring changes companies have made because of the pandemic. These include conducting remote interviews and onboarding, a shortened hiring process, and advertising fully remote jobs.
What this means for job seekers: Job seekers are now in a landscape where they may want to consider fully remote jobs, and as an extension of that, interviewing for those jobs remotely. This means factoring in what's involved in remote video interviews, such as the technology. Is the computer camera and microphone working properly? What's in the background? Is there any noise to be concerned about? What's the lighting like? Candidates may also be required to be available to work much sooner.
What this means for accounting firm owners: Getting comfortable with interviewing and onboarding candidates online, and having the technology in place in order to do so. Firm owners may also have to negotiate a new employee's start date, especially if they want it to be as soon as possible.
New in-demand skills
The Robert Half's Accounting and Finance Salary Guide 2021 highlights in-demand soft skills and technical skills.
Let's start with the in-demand soft skills that relate to how individuals work and how they interact with people. It's no surprise that solid written and verbal skills are in demand, considering many of us are communicating through email and chat perhaps more so than usual this past year. By extension, collaboration, the ability to work independently and in a virtual team is desired, as are critical thinking, problem-solving, attention to detail, creativity and innovation, comfort with change, commitment to continual learning, and customer service skills.
In terms of technical skills, the accountant job outlook requires candidates who are adept with cloud-based payroll and HRIS systems, ERP systems, data analytics, data protection and privacy, financial modelling and forecasting, and onboard technology expertise. And as more tasks become automated, employers will need people to manage and lead technology initiatives.
What this means for job seekers: An emphasis on these skills when applying for and interviewing for jobs, as well as taking courses to learn or improve upon these skills. Employers may expect staff to learn new skills, as well.
What this means for accounting firm owners: Expect competition for qualified candidates, so really promoting why your firm is a great place to work and what you have to offer staff to ensure their success will be key. Is offering them continuing education an option?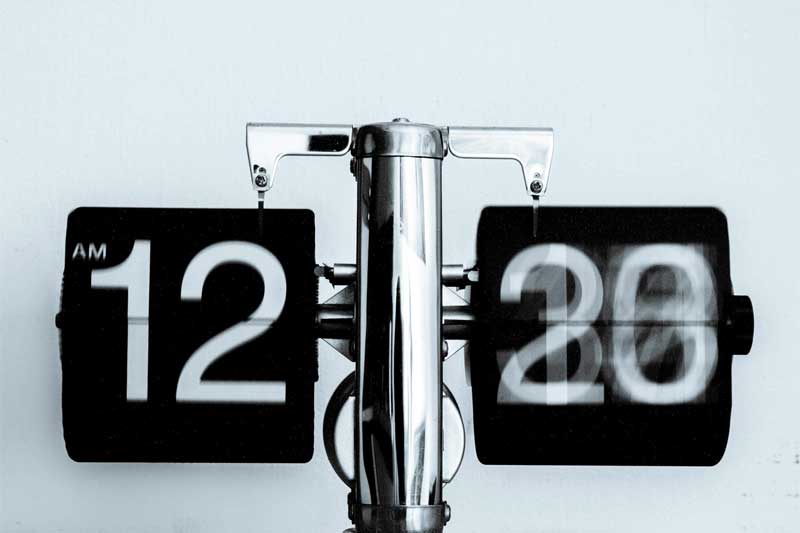 Saving time is one benefit of automation in accounting.
Automation
Automation in accounting removes the most manual elements of an accountant's work and performs them automatically, and often instantly. This automation takes place through accounting software, which does the number crunching and transaction tracking for you. Think of automated data entry and reconciliation.
Technology is always advancing and evolving, and as a result, the accounting industry can expect to see more tasks become automated. The number of accounting software for small and large businesses is growing, which is another indication that automation won't be slowing down any time soon.
What this means for job seekers: Knowing the ins and outs of using this software will help place them ahead of other job candidates.
What this means for accounting firm owners: Automation is desirable because it saves time, ensures greater accuracy, and results in a higher level of productivity. This leaves the work that requires analysis and management to humans.
Outsourcing
This year, small business owners will continue to seek help in accounting and technology so they can focus on core business functions and increase their profitability, Accounting Today reported.
Outsourcing accounting functions offers owners of accounting and bookkeeping firms several benefits, such as greater capacity and efficiency, and a better work-life balance. These are only a few reasons why outsourced accounting is becoming a popular solution among many companies.
What this means for job seekers: "Accountancy, especially in business processing outsourcing (BPO) companies, is also becoming a highly esteemed career all over the world," Finances Online reported. Due to the increasing popularity of outsourcing, these companies likely have job openings for accountants and bookkeepers.
What this means for accounting firm owners: Time back to concentrate on higher-level strategic work, and to promote local staff to positions that involved greater skill and responsibility.
Conclusion
The COVID-19 pandemic has forced businesses to adapt to a new way of working and has made job seekers adjust how they look for and interview for jobs. These changes have resulted in the accounting employment trends of 2021:
Remote working
Flexible staffing
Changes in hiring practices
New in-demand skills
Automation
Outsourcing
When it comes to outsourcing, TOA Global can partner with you to help you outsource your accounting tasks. We'll also help you build a global team that consists of qualified accountants and bookkeepers who have the right skills.
If you'd like to learn more, then please sign up to receive our free accounting outsourcing strategy and plan.
If you're looking for a role in accounting or bookkeeping, we can help you there, too: please see our job openings.