In an increasingly competitive landscape, accounting firms that want to attract a steady stream of profitable clients need to create meaningful differentiation in the marketplace.
We would go one step further by saying that firms who carve out UNIQUE positioning in the marketplace tend to grow faster, easier and more profitably than their non-differentiated competitors.
You probably already know the value of a "Unique Value Proposition" for your firm. The question is HOW to create one…
Introducing The UVP Framework
In this article we'll unpack the Unique Value Proposition formulation framework courtesy of Marketing Results before providing specific accounting firm examples below.

Now that you have an overview of the broad framework, let's talk about…
Winning UVP Approaches For Accounting And CPA Firms
After working with hundreds of successful CPA and accounting firms at The Outsourced Accountant, we've noticed that there are three broad positioning approaches that seem to work well for accountants.
Here they are:
Successful Approach #1: Focusing on a specific target CLIENT
For example: real estate investors, sophisticated investors, high net worth individuals, expatriates etc.
An accounting firm may also specialize in a specific INDUSTRY (e.g. realtors, manufacturing, online business owners, e-commerce etc.).
To give you just a few examples of many…
SellerPlex offers a specialized bookkeeping service for Amazon FBA (Dropshipping) Businesses:

ExpatTax helps Australians living abroad with their tax returns:

Clayton & McKervey focuses on a few tight niches such as Industrial Automation: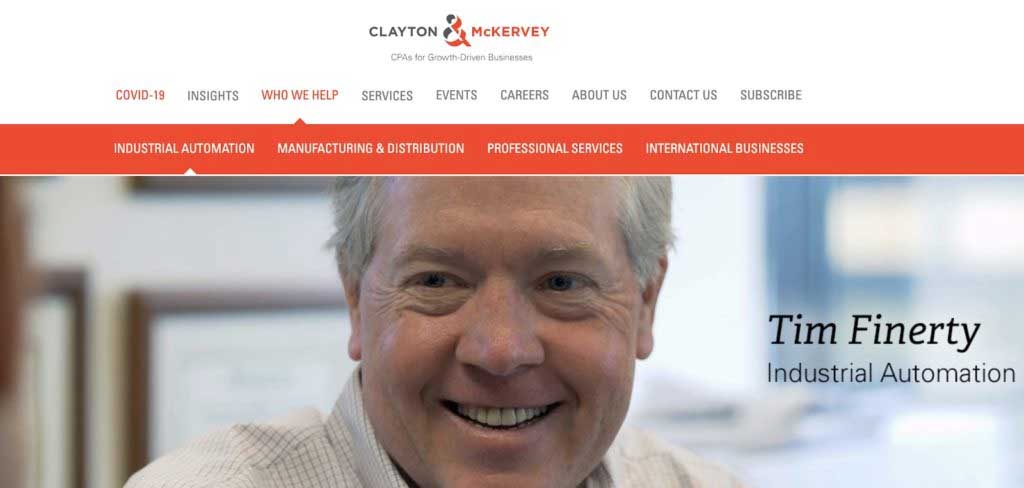 While this approach can work well, it may also carry RISK. In light of the COVID-19 pandemic, Accountants who picked e-commerce retailers as a niche may be booming. Those who picked tourism businesses will be hurting.
Successful Approach #2: Focusing on a specific PRODUCT/SERVICE
For example: Business Valuations, Tax Audits, Insolvency and Liquidation, Government Grant Applications, M&A, SMSF Audits (Australia) etc.
This approach may suit firms that are looking to productize a certain category and provide a specific solution at a lower price or higher level of specification than generalist competitors.
A couple of examples include…
Bench.co specializes in online bookkeeping, leveraged by people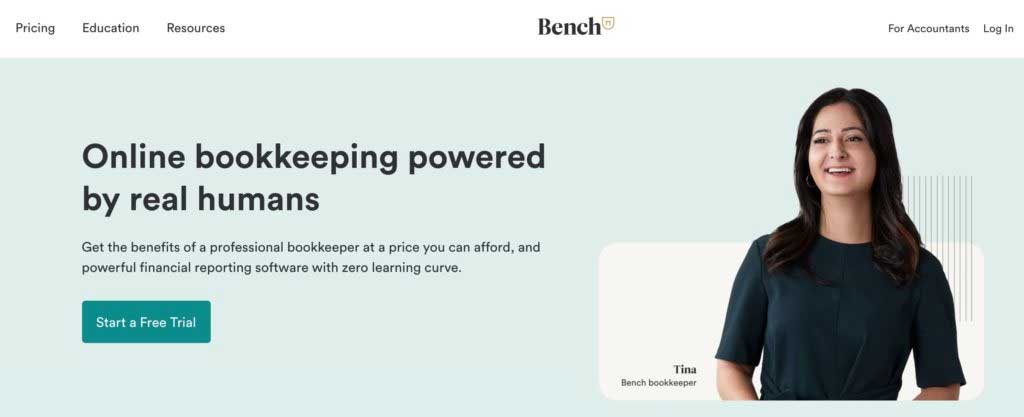 SMSFAudits.net specializes in…. SMSF Audits!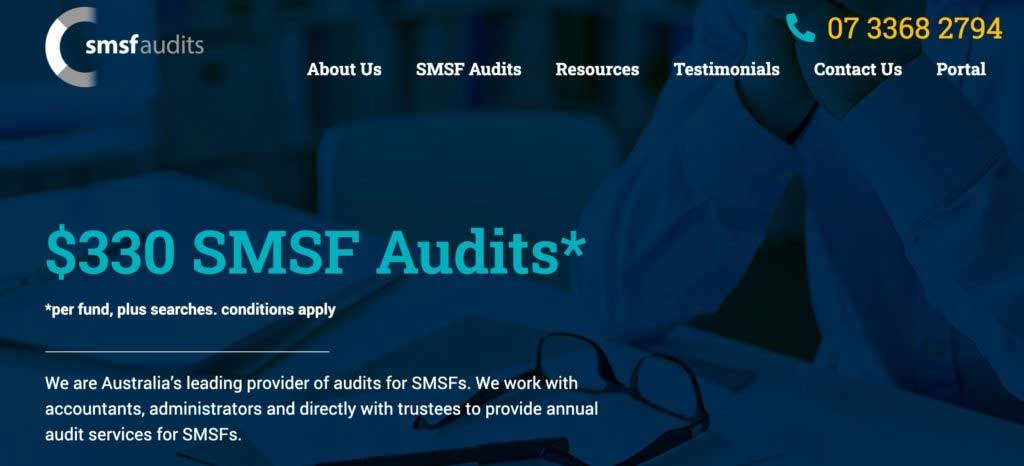 Successful Approach #3: Focusing on your unique PROCESS
For example: Preparing your business for exit, Tax minimization / cashflow maximization for family businesses, Managing growth in mid-market companies etc.
Examples in this category are not as numerous, but they do exist…
Simple Numbers is positioned as a unique process for helping entrepreneurs deliver a planned outcome for their business.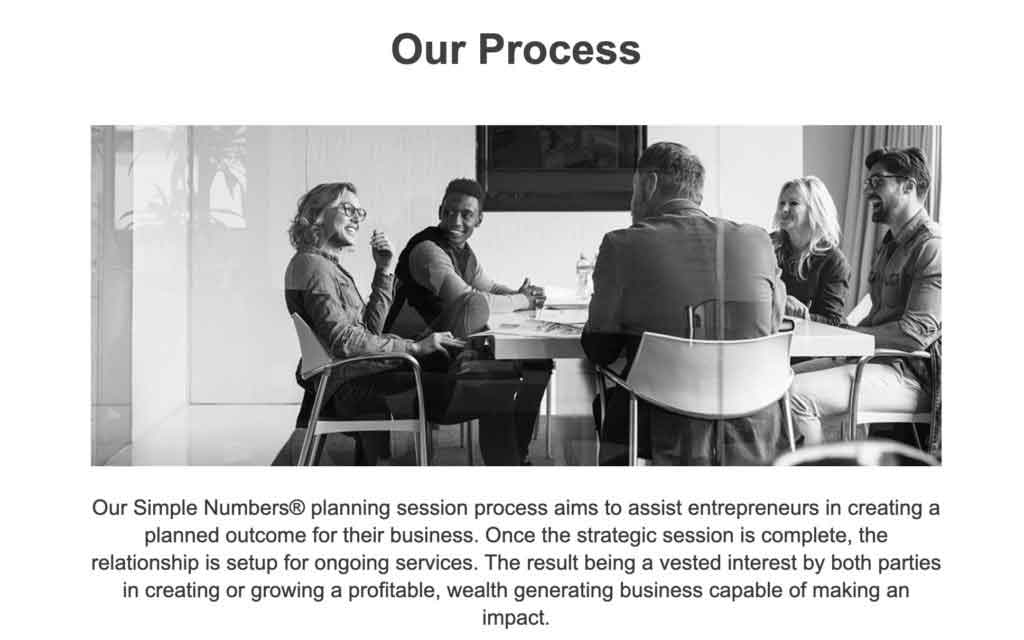 Another recent example of a process-driven approach is the Profit First methodology: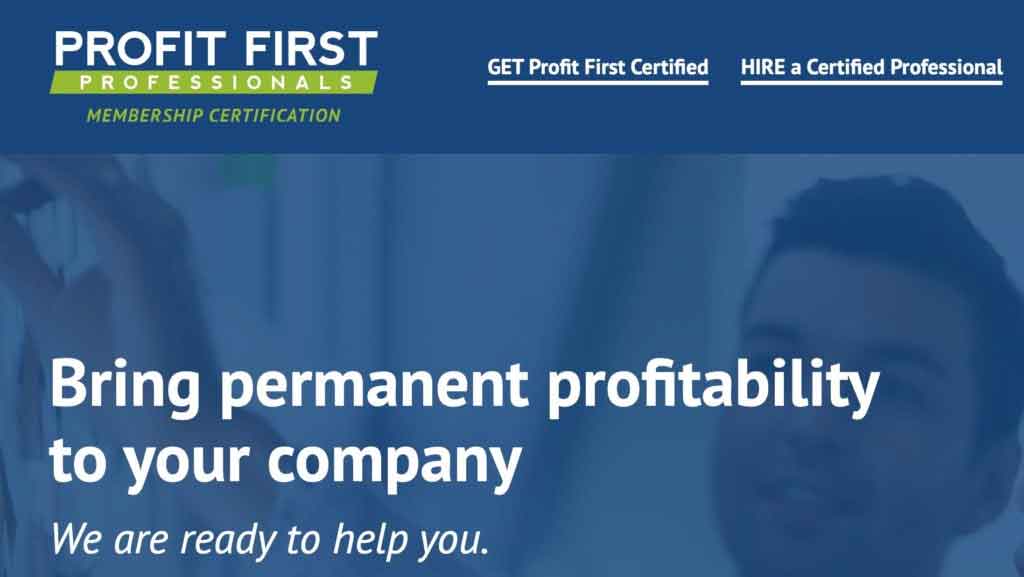 Note that the "raw materials" of these process-driven approaches are not new or unique in and of themselves.
It's the specific combination and packaging of the components that creates value in the eyes of the prospect.
Conclusion and Next Steps
Creating unique positioning is a proven strategy for attracting more of the clients you want, generating premium profit margins and building a "moat" around your firm that will insulate you from fierce competition.
As you develop processes and attract more clients, chances are you'll also need to grow capacity in your firm in order to deliver an excellent experience at scale.
To explore how we can help you do that, get in touch to arrange a Free Outsourcing Strategy and Plan for your firm.