Stay one (or two) steps ahead of your competition by using one or more of these marketing tools to attract clients.
The challenge in finding clients for your accounting or bookkeeping firm lies not only in actually finding them, but in the fact it's a continuous process. Having more than one tool at your disposal to help you in this quest can alleviate that process.
We rounded up five tools in this article, so you can choose and test which ones resonate with you the most. But first, let's look at why finding clients is a challenge.
Why is it tough to find clients for accounting firms?
Finding new clients can be a struggle, especially for new accountants and bookkeepers who are still developing their skills and experience in this area. Competition is high, distractions have increased, and mass marketing has bombarded people's inboxes. The result? Many people are ignoring those messages, so no wonder getting their attention requires a concerted effort.
This concerted effort involves taking a targeted approach to yield better results. However, a targeted approach will do the opposite if your bookkeeping or accounting practice is targeting the wrong kind of client.
Identifying your ideal or target client is important because it will keep you focused and help you fine-tune your efforts, even right down to what words you use in your marketing materials. For example, you would probably speak to university students differently than you would to senior citizens.
Another reason firms may find it hard to attract prospective clients is because they lack confidence in the services they have to offer – if you convey uncertainty about your bookkeeping or accounting services, why should a client opt in?
So now that we've looked at a few reasons why it's tough to find ideal clients, let's dive into the tools to help you change this.
1. Partner with other professionals
Word-of-mouth is powerful when it comes to gaining clients. Take it from a report by Sociabble, that suggests 84 per cent of consumers value recommendations from friends and family above all forms of advertising.
You may have asked family and friends if they know a good financial adviser or lawyer, for example, but you may have even asked your lawyer if he or she knows a good financial adviser. This is where professional referrals come into play:
Consider having a chat with your lawyer, other local professionals and business owners you know who work in complementary industries about becoming partners in terms of trading referrals. This means if you discover one of your clients needs an orthodontist, for example, you can refer them to the orthodontist who is your "partner." That orthodontist will also refer his or her clients to you, if they happen to need an accountant or bookkeeper.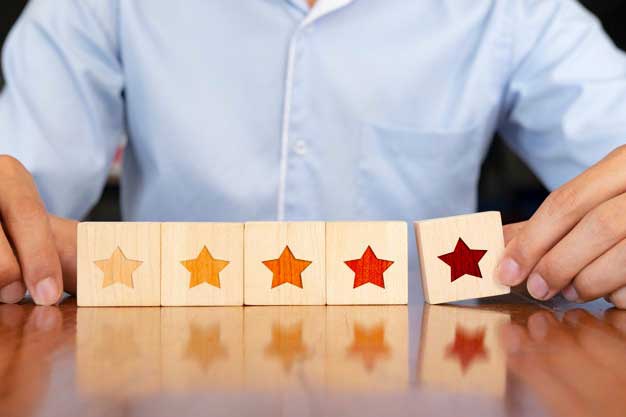 Offering clients who refer new clients to you a token of your appreciation helps
strengthen your relationship with them.
2. Offer clients referral incentives
Another tool you can use in finding accounting clients and bookkeeping clients is referral incentives.
You can think of a referral incentive as a thank-you gift for a current client who refers a new client to you. For example, for every successful referral, a current client will receive 10 per cent off your advisory services.
You can even extend referral incentives to clients who post a positive review of your firm online. If you gain a new client because he or she read the review, the client who posted the review receives the incentive.
The beauty of incentive referrals (or referral programs) lies in the fact they not only boost your chances of gaining new clients but that they help you maintain a positive relationship with your current clients.
3. Leverage LinkedIn
Log into this social media site for professionals and start engaging with others to help you attract new clients. Comment on their posts and ask thoughtful questions.
The objective is to develop a relationship with people (i.e., potential clients) before you ask them about their accounting or bookkeeping needs. (To learn more about social media marketing, we recommend Jab, Jab, Jab, Right Hook: How to Tell Your Story in a Noisy Social World by Gary Vaynerchuk. Although the book was published in 2013, many of its teachings are still relevant today).
While you're on LinkedIn, feel free to ask contacts who know your work to endorse you, but remember to return the favor. #goodvibes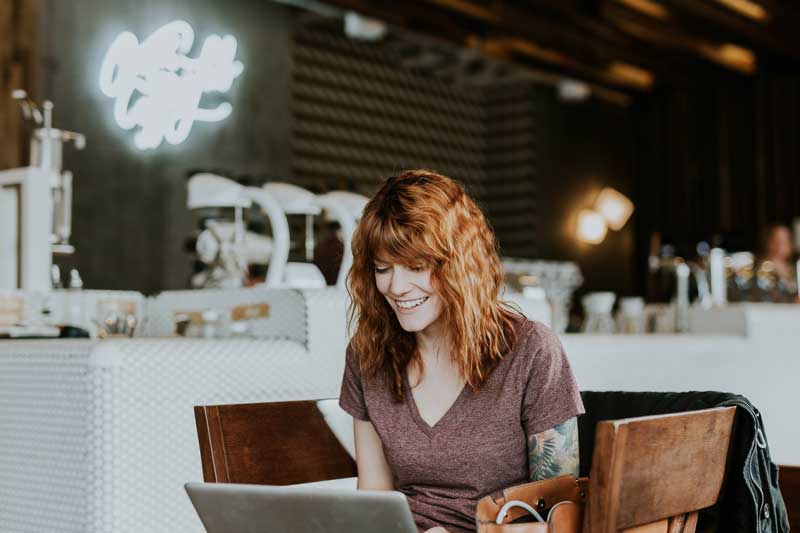 Enabling clients to book appointments with you online will save all of you a lot of time.
4. Enable clients to book an appointment with you online
Appointment-booking apps such as Acuity Scheduling, Calendly and Square Appointments eliminate the back-and-forth emailing or phone calls associated with setting up an appointment.
You can integrate an appointment-booking app onto your website, so clients can click a link to schedule time with you, or they can download the app on their smartphone or tablet and schedule an appointment via their mobile devices.
They'll be able to see your schedule, so you can rest assured appointments will align with your availablity.
5. Create webinars
If you're comfortable in front of a camera, considering hosting a monthly webinar. These online discussions, lectures and presentations will assist you in building a name for yourself in the accounting and bookkeeping industry.
In terms of webinar topics, consider your area of expertise and what it is your clients need. Have they been particularly vocal about a certain subject? Are there any dates or events coming up that can inspire a webinar topic? For example, you can host a webinar close to tax time on the top 5 mistakes you see small businesses make when filing their income taxes – and how to avoid making them.
By all means, invite your existing clients to your webinars, and consider asking them to invite their friends or colleagues.
Pro tip: Send your attendees a thank-you email after the webinar, that includes a link to the recording or to any resources you may have mentioned in the webinar.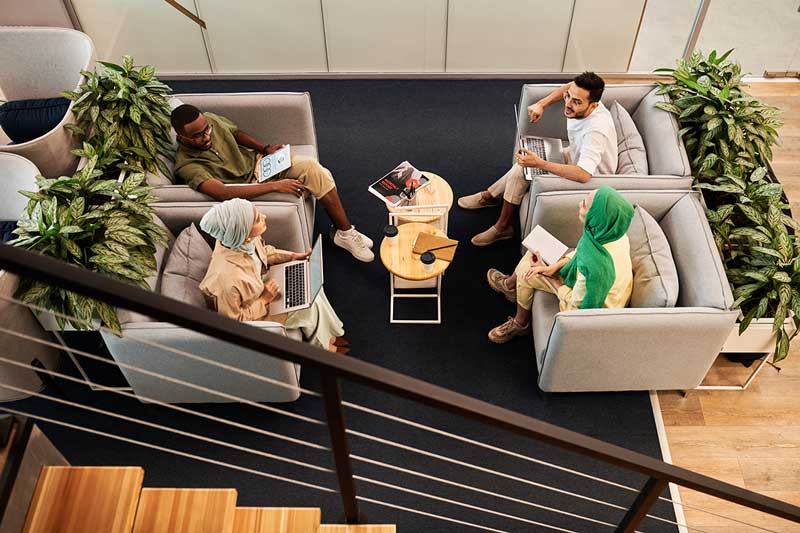 A few marketing tools can help get new clients into your waiting room.
Conclusion
It's noisy out there when it comes to attracting potential clients' attention but by employing five tools to find accounting firm clients or clients for your bookkeeping practice, you broaden your reach and increase your chances for success.
Hosting webinars, asking for referrals, leveraging LinkedIn, and employing an online appointment-booking process will help build your presence and credibility, both of which go a long way when clients are considering who they want handling their finances.
If you'd like to learn about how you can outsource some of your accounting or bookkeeping tasks so you can spend time building your client base, then sign up to receive a free checklist for accountants.