Reach your target audience by targeting the right platforms with these cost-effective advertising ideas for your firm.
Making your accounting or bookkeeping firm stand out to potential clients doesn't have to take up a ton of time or effort. To help save you even more time (and even some cash), we've rounded up seven accounting advertising ideas for your firm.
Consider the time and resources you have available and choose whichever one, two or three ideas make the most sense for you. Or simply try out a single idea and see how it works out for your firm.
Advertising for accountants and bookkeepers
From webpages to TV to radio and even utility poles, advertising is everywhere. Please don't feel you have to advertise on every platform, either, as you could risk losing focus or missing your target audience altogether. Think about the platforms your ideal prospects are likely to use most often and target your advertising efforts there.
Ready to get started? Here are the seven effective accounting advertising ideas:
1. Claim your existing profiles
Claim your firm's listing on review sites such as Yelp. Consider taking the time to reply to positive reviews of your firm by thanking the reviewers. Positive reviews on these sites act like word-of-mouth, and potential clients are more likely to put more stock into what people like themselves have had to say about working with you.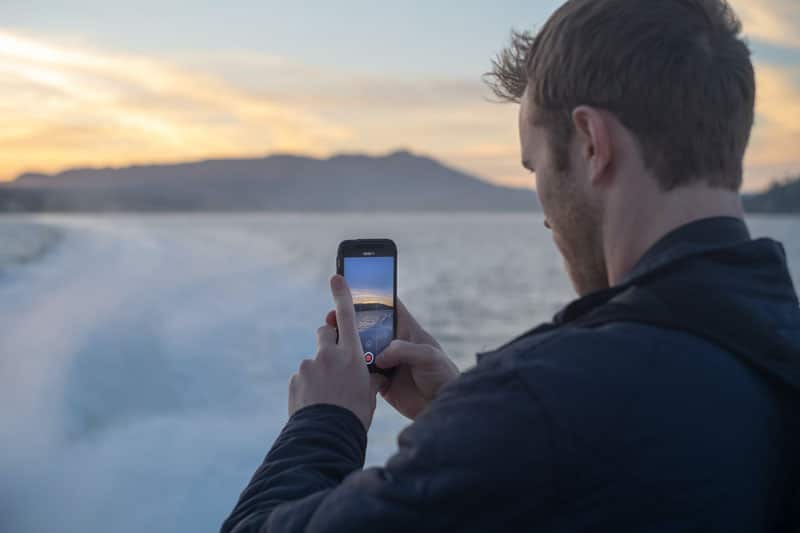 No need to employ a videographer when you can create a video ad for free yourself.
2. Make an advertising video – for free
Video advertising offers an impactful way of grabbing people's attention, and it doesn't have to cost hundreds of dollars. Online tool Biteable lets users create videos by using templates, photos, effects, stock images and animation available on the site. You can then post your video on your website and social media channels.
3. Start blogging
Blogging offers an excellent opportunity for you to share your expertise with readers (i.e., potential clients). Add a blog section to your website, create a posting schedule, and produce unique and relevant content. Sharing this content on a regular basis helps your website be closer to the top of search engine results pages. The higher up you are, the more likely potential clients are to find you.
4. Speak at an event
Speaking at an event, conference or even as a guest on a webinar or podcast is a chance for you to share your know-how and gain potential clients' trust and interest in your accounting services. These are all opportunities to present yourself as a thought leader to attendees or listeners who could benefit from your business.
5. Create a Facebook Ad
Facebook Ads can be incredibly effective, and you can create one no matter the size of your budget. The platform allows you to micro-target your audience based on age ranges, locations, languages, interests, behaviors and connections. You can also create an ad based on an objective, such as page likes or website clicks.
Then you can see how your ad performed through metrics such as link clicks (the number of clicks on a link to a specific destination), impressions (the number of times your ad was shown), click-through rate (CTR, the percentage of people who saw your ad and clicked over to your opt-in page), and more.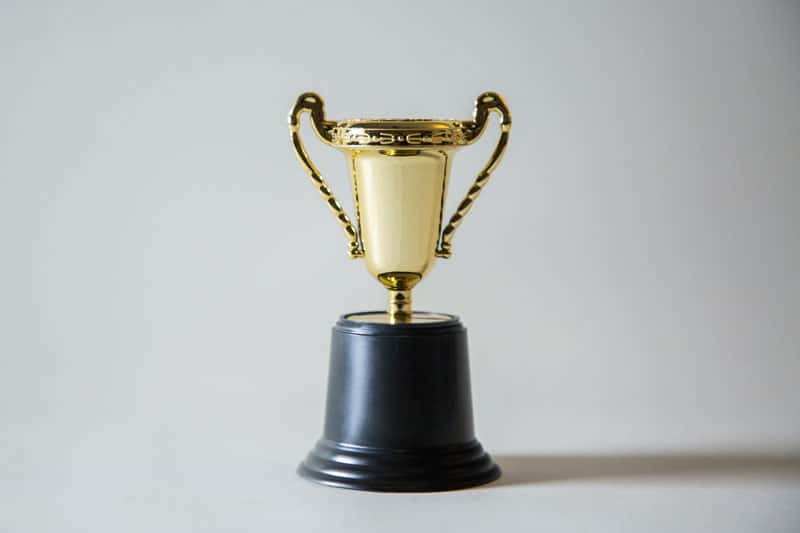 An award can result in positive publicity for your firm.
6. Enter your firm in awards competitions
Chambers of Commerce, industry leaders, industry publications, and professional and non-profit organizations may offer awards you can enter to win. Then when you do win the award, you can share the news on your social media channels or in a blog post about the competition.
7. Wear firm-branded clothing and give some away
You and your staff probably wear your firm-branded clothing, such as a T-shirt, at events and when it's appropriate. Has a client been with you for one year? Consider gifting them a piece of branded clothing as a thank you. Or if you have a booth at a conference, you may want to give away merchandise, along with your business card, to people who stop by your booth.
One caveat – buyer beware
If you're considering employing an agency to work on your advertising or marketing, please research the agency first. Unfortunately, scammers that pose as agencies that target small businesses exist. Ask an agency for reviews or testimonials, about the types of clients they have worked with, and if you can have a look at projects they have completed.
With all the tools now available, such as Biteable, Facebook Ads Manager and Canva (a graphic design platform), you can certainly go the DIY route instead.
Conclusion
Accounting advertising ideas cover print, online and in-person opportunities that don't have to cost a lot to leverage. Creating an advertising video on a free online platform, creating a Facebook Ad and speaking at an event are examples of ideas that can yield big results for little (if any) cost.
Key to this, however, is to target your advertising to the platforms your prospects are most likely to use, so they will actually see what you have to offer at your accounting firm.
If you'd like to learn more about how you can free up your time to focus on building your client base, then sign up to receive a free checklist for accountants.