As customer expectations continue to evolve, accounting firms need to adapt and strive to add more value to remain relevant. Clients now require more from their accountants, as a result of the changing accounting landscape.
They demand more. They want things to get done a lot more quickly. They want to know if you're actually doing your job. They want you to be more proactive and keep them updated. In short, they want real time accountants.
A real time accountant is proactive. He (or she) is on top of things, meaning he doesn't wait for updates and react on the movements in the industry. He is on the front door, ready to identify and analyse trends so he can advise clients on what they need to do. Additionally, a real time accountant offers sound financial advice based on real time data.
Real Time Accountants Know What's About To Happen
Part of being a real time accountant includes being on top of industry news and trends and uses that information to foresee possible challenges for the client. Consequently, the accountant should be able to think of possible solutions to future problems.
For example, one software giant is planning to roll out an update on its product. Such update can impact the way you currently use the software so, as a real time accountant, you will be able to determine beforehand if it will be advantageous or not, discussing it with your client, presenting various scenarios along with recommendations.
Real Time Accountants Offer Value Added Services That Benefit Clients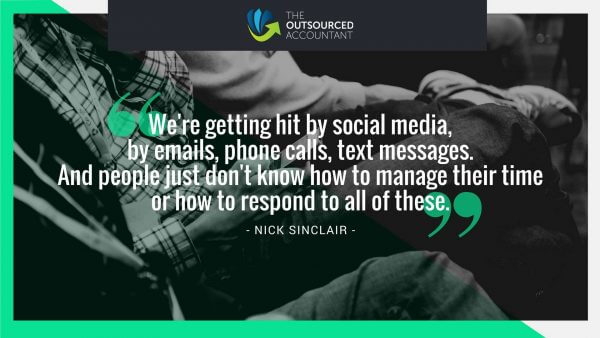 Accounting requires the completion of tasks that are time-consuming. Many accountants may not like such drudgeries but they are essential compliance tasks. Accountants need to spend more time on revenue-generating aspects of the business. They need to spend more time talking to clients and not filing tax returns or data entry.
Value added services, like business advisory, benefit clients. To do this, accountants need to embrace technology and automate non-core administrative tasks. Doing so not only saves you time, it also ensures more accurate data, making it easier for you to analyse information and come up with sound financial advice.
Real Time Accountants Focus On Business Advisory Tasks
Automating the compliance process will increase efficiency and create capacity, which means they have more time to focus their efforts on providing business advisory services. This shift will allow real time accountants to add more value for their clients and generate more revenue from business advisory.
Real Time Accountants Make Time For Regular Calls And Client Visits
Client expectations are changing. They are demanding more from their accountants. That means they want to spend more time discussing their business. You don't need to have regular face-to-face meetings as long as you call them regularly.
This will show that you truly value and are genuinely concerned about your client's business. You don't even have to talk about business each time you ring them. Consider building a relationship by simply checking in on them and ask how their day was.
Real Time Accountants Create And Follow Up On Opportunities
It's normal for accountants to attend seminars or meet people. It is during these instances where leads may arise. Real time accountants know how to recognise these opportunities and follow up on them.
Real Time Accountants Constantly Offer Something New
Providing value should be on top of mind of accountants. Real time accountants are always striving to promote something new to their clients such as tools, technology and/or services that will improve the way they are currently doing business.
Real Time Accountants Embrace And Heavily Promote Cloud Accounting
Taking advantage of Internet-based accounting technology will truly make you a real time accountant. Cloud accounting makes everything easier. For one, it makes data easily accessible to both you and the client. It's easier to spot trends and make recommendations in real-time. Accountants must encourage clients to switch to the cloud.
Want to learn more about cloud accounting? Check out these posts:
Cloud Security Concerns For Accountants
Conclusion
The accounting landscape is continuously changing and with it are customers' expectations. They want their accountants to be more proactive, which means accountants need to shift from being redundant to real time.
Real time accountants have initiative and are proactive. They are on top of things, ready to provide financial advice based on real time data. They:
Know what's about to happen in the industry and are able to provide recommendations
Offer more value in their services
Focus on business advisory
Make time to check up on clients
Create opportunities and know how to follow up on them
Always offer clients something new that will help improve their business
Embrace cloud accounting and promote it heavily to clients
---
The Outsourced Accountant helps accounting firms from all over the world grow their capacity, margins and profits through global outsourcing. Contact us to find out more about how we can help your firm.