In an accounting industry amidst rapid disruptive change, how can you differentiate your accounting firm from the competition? This is how. Ask yourself. Are you adding value to your clients? If you do not know the answer to this question, here's how you can determine it according to Rob Nixon, accounting industry influencer and thought leader: "The only way to know if you're adding value to your client, based on the firms that I've met and the really good ones, is that the clients are buying all the services they need to help them achieve their goals."
Your Value Proposition
How can you add value to your clients? You offer them value-added business advisory services. Let's use the value-added service of cash flow analysis as example. If you can actually help a client determine where their money goes, you give them a clearer understanding of what happens within their business.
You are guiding them to develop a greater focus on how to spend their money wisely. This builds on you, the accountant, being your client's trusted advisor. They trust you more and so they are willing to buy more services from you. You've not only built a stronger relationship but, as a matter of fact, increased your total revenue per client.
This is just one of the many value-added services you can offer. But the reality is that the profession is so bogged down with historical services that providing value-added services would seem next to impossible. In fact, 87% of what an accounting firm does is all historical services, tax compliance, and audit. So what to do? You have to find time to do it. You build your firm's capacity to deliver through careful planning and effective execution.
Your First Step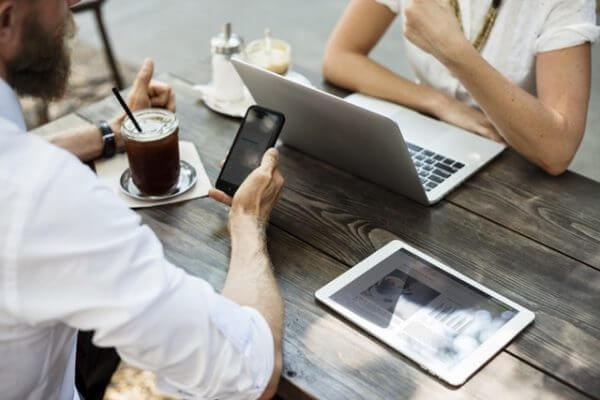 First step to going about adding value to your clients is knowing their goals. You have to learn exactly what it is that they want to happen in their businesses and lives in general. This is absolutely crucial. Take time out of your day and get to talking with your clients. A face-to-face meeting would be the ideal scenario to bring out the best in your client relationships.
Get your administrative team to schedule meetings with your clients or, better yet, call them yourself. A personal touch can would be very much appreciated. You could perhaps make it that these meetings coincide with submission of a finished project or a previously scheduled engagement so you hit two birds with one stone, so to speak.
So the aim of your meeting will be to determine your client's targets for their business. Are they looking to boost their marketing efforts? Do they want to improve sales? Are they on the lookout for more employees to bolster their team? Is expansion on the horizon so do they need business planning to raise capital?
These are just some of the questions that you should consider before going into the conversation with your client. Allow them to give a rundown of what they want to happen. List them down. This will become the basis from which you can either offer existing value-added services or create new services that are well within your capabilities so you can match their needs. Armed with this knowledge, you can now build and train your team to deliver the results you want.
Your End Result
Growth is the ultimate eventuality of this exercise. By adding value to your clients, you not only help them build better businesses, but you also build stronger relationships with them and you grow your accounting business in the process. Create a strong portfolio of value-added services and you will have a strong differentiator that clients will love and peers will admire and respect.
Enhance your firm's capacity. Let us show you how to build your own offshore team.
The Outsourced Accountant helps accounting firms from all over the world grow their capacity, margins and profits through global outsourcing. Contact us to find out more about how we can help your firm.