Offering your team members education and training opportunities may be easier to do than you think
Companies that offer comprehensive training programs have a 24 per cent higher profit margin than organizations that spend less on training, the Association for Talent Development (ATD) reports.
And the result of employees completing training programs isn't just financial gain. It also includes:
Enhanced soft skills or technical skills
Greater staff productivity, engagement, and motivation
Staff retention
Your business staying competitive (if not more so)
The bottom line is that organizations – just like your accounting firm – can't afford to not offer professional development opportunities to their team members. To help you make the most of employee training, we've written this article offering top tips on how to upskill your team members.
Many employees believe training is essential to career success
Before we dive into the tips, know that you won't be offering training opportunities in vain. Employees welcome them, suggests a survey conducted by the Pew Research Center. It found that 87 per cent of workers believe it will be essential for them to get training and develop new skills throughout their working life to keep up with changes in the workplace.
The Pew Research Center goes on to state, "The new analysis of employment data shows that the job categories with the highest growth tend to require higher social skills, analytic savvy and technical prowess."
Sounds like accountants to us.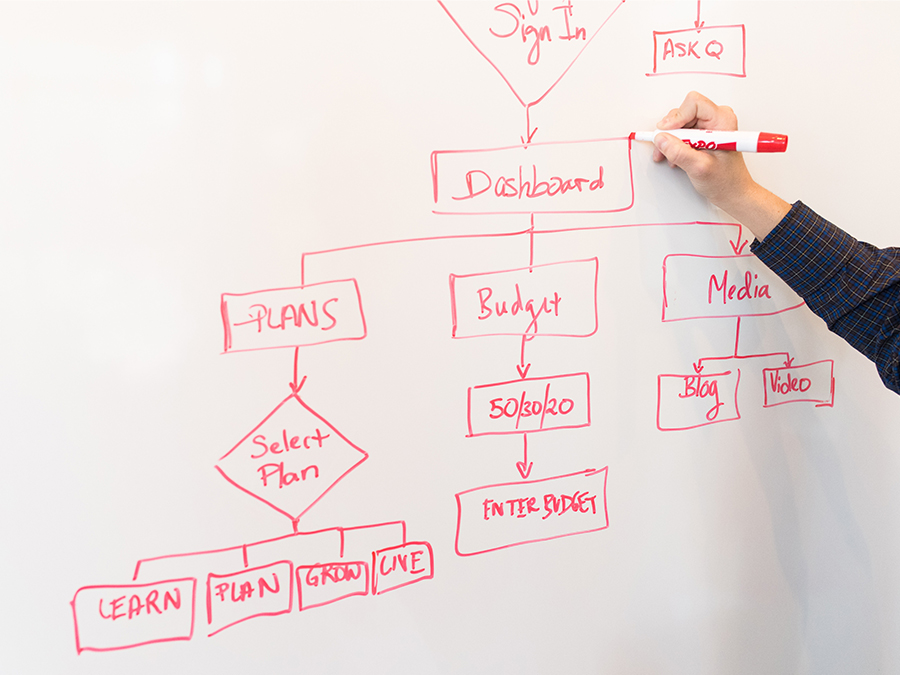 Tip 1: Understand what skills your firm needs
Our first top tip to upskill your team members is to identify and understand what skills your firm needs.
To help yourself tap to this, ask yourself the following questions:
Is my business experiencing any skills gap?
Where is my team struggling to get work done?
Once you know what gaps you need to fill, you know just what kind of courses or certifications you can offer your team members.
Tip 2: Let your team members have input into their professional development
Having a conversation with your team members about what they would like to learn and how they see their careers developing can make providing training – and then implementing the training – easier for you. For example, if Jane expresses an interest in learning social media marketing and that's actually an area you'd like to enhance, you already know who can take ownership of your firm's social media accounts.
Or perhaps you've noticed Ryan is quite adept at working with his colleagues. Ryan may not realize he's good at this himself, so pointing this out to him and suggesting his enrollment in a masterclass, such as Ab2 Institute of Accounting's Emerging Leaders, would no doubt boost his confidence. And he may welcome the opportunity to take on more of a team leadership role so you can focus more on, for example, business development.
Tip 3: Provide Professional Development Plans
Provide each of your team members with a personalized Professional Development Plan, which involves regular and scheduled training, tailored specifically to their roles. The plans outline training that will guide them over the year to the next stage of their professional development. These learning journeys aim to provide team members with a solid foundation they can enhance with further training and education.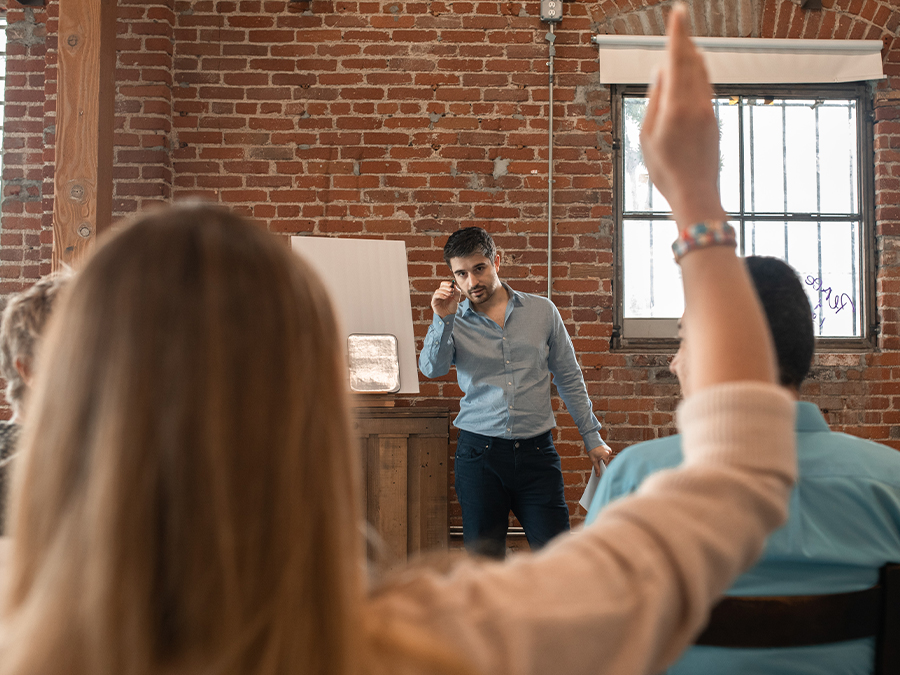 Tip 4: Offer a variety of continuing education opportunities
By offering a variety of continuing education opportunities, you're increasing the likelihood of your team members availing of them. Education and training can take several forms, either in-person or via online training:
Qualifications and certifications
Short courses
Masterclasses
Lunch and Learns
Conferences
Workshops
Webinars
Tip 5: Allocate time for professional development
We recommend encouraging team members to spend one hour a week of work time and one hour a week of their own time on their professional development.
By all means, they can spend more of their own time on education and training if they wish, yet they will no doubt appreciate being able to spend at least one hour of work time on enhancing their skill set. Ultimately, it's up to you if you want to allow them more work time to spend on education and training.
Tip 6: Enable your team members to learn from each other
These continuous learning opportunities can exist in weekly team meetings, lunch and learns, or any other situation when the team is gathered together. Or maybe you'll want to dedicated time every two weeks to learning as a group.
For example, during these gatherings, a team member can give a presentation on how he or she completed a challenging project or implemented a piece of technology across the firm. Another idea is to ask your team members if they would be interested in learning more about what a particular person in your firm does. Then invite that person to talk about their role – this could spark interest in other team members wanting to learn particular skills.
Tip 7: Seek feedback
One way to gauge your training success is through feedback from your team members. We suggest meeting with your team members regularly and asking them how they believe they are doing in their jobs and to determine whether they require additional support.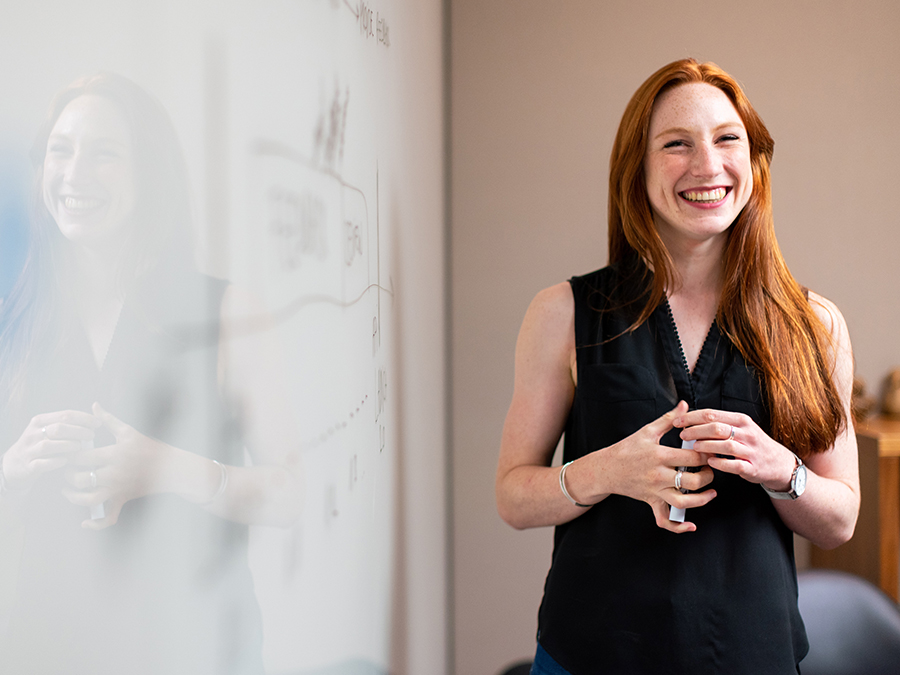 Conclusion
From lunch and learns to courses offered by providers such as the Ab2 Institute of Accounting, accounting firm owners have various resources they can use to upskill their members.
And once they do so, both they and their team members can reap the benefits of upskilling, in the form of greater productivity, motivation and engagement, enhanced skills and knowledge, and career and business growth.
The offshore team members of TOA Global's clients receive customized training via Professional Development Plans. This enables team members to provide clients with greater value as a result of knowing more and being able to do more.
To learn more about how TOA Global's highly skilled talent for ANZ can support your firm's growth, sign up to receive a free outsourcing strategy and plan.