One of the biggest roadblocks to efficient accounting firm outsourcing is not having documented systems and processes in place to cope with work delegation and approval.
Most accountants understand the need for systems and processes, but it's easy to procrastinate about getting systems done. Some of the common sticking points are:
You don't know how to create systems
You're unsure what tools to use
You're worried that it will be a lot of work
If any of these things apply to you, this 7 step process for building scalable accounting firm systems will help.
Step 1: Prioritise Your Biggest Opportunities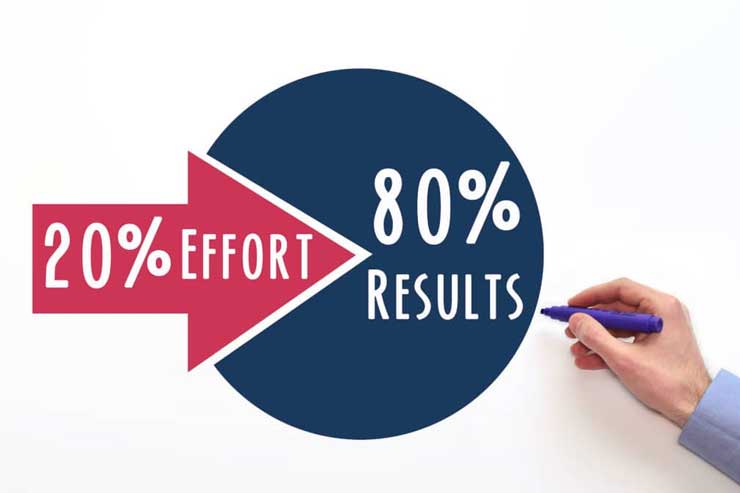 Start by opening a shared document and listing the systems and processes that exist in your firm.
Then prioritise according to the 80/20 Principle. In our experience, some firms become preoccupied with documenting everything, before putting their systems into practice.
It's easier and more efficient to pick just one process and document that first. Then rinse and repeat.
Many firms find that creating just 5 to 10 processes captures the bulk of their outsourced workflow — at least to begin with.
Step 2: Create A Visual Flowchart For Each Process
Step 2 is to create a high-level flowchart of the process, which you'll flesh out as you go.
Some popular tools for creating flowcharts include:
It can be useful to organise your flowchart into "swimlanes", which clearly show who is responsible for what function.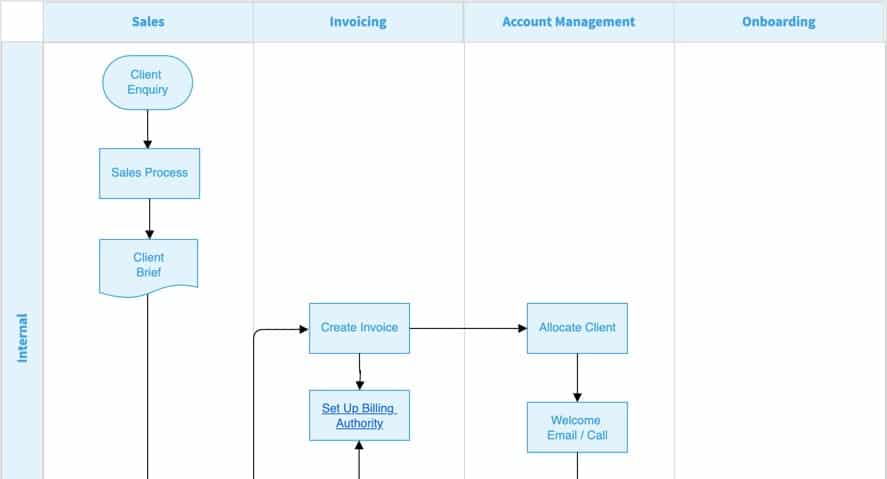 Each box in the flowchart can be linked to sub-procedures as the documentation process unfolds.
You may find it hard to capture all the detail first time around. That's perfectly OK. Just block out the main points and treat this as a living document that you'll refine over time. A basic system is better than no system at all!
Step 3: Document The Process With Capturing Tools
Next, get one of your experienced team members to perform the process in real time and capture their work.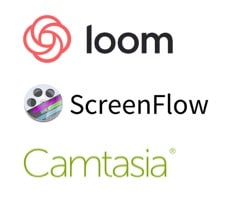 The easiest way to do this is with screen recording software. Three popular choices are:
Just speak out loud as you go, pointing out why you're doing something and noting any important points or "gotchas" to be aware of.
Once this initial recording is made, it can be translated into other more "scannable" formats by:
The benefit of text-and-screenshots over a video is that staff can scan a document and edit individual pieces, without having to re-record the entire video.
Step 4: Share The Process
Your first system is almost ready!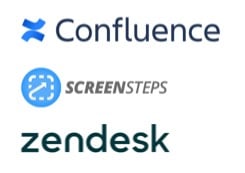 Now it's time to share the process to enable collaboration. You can either use a shared drive on Google Drive, OneDrive etc., or use a dedicated document storage system such as:
Each of these tools has collaboration options that allow you to control viewing and editing privileges.
Step 5: Run The Process
Now it's time to run the system and iron out the kinks as you go.
Start by delegating the first task to an outsourced team member and make yourself available for questions and feedback along the way.
As you do this initially, you'll probably find that you missed a few things. Just add them in and run the process again.
After three runs through, you'll usually find that most of the obvious gaps have been filled and you now have a pretty robust system to work from.
As your systems improve, you now have a tremendous tool at your disposal for increasing your firm capacity.
Step 6: Track Process Metrics
"What gets measured gets managed", runs the well-known maxim.
The same is true for accounting firm processes. We recommend tracking metrics which allow you to compare results across different processes and team members. Useful metrics include: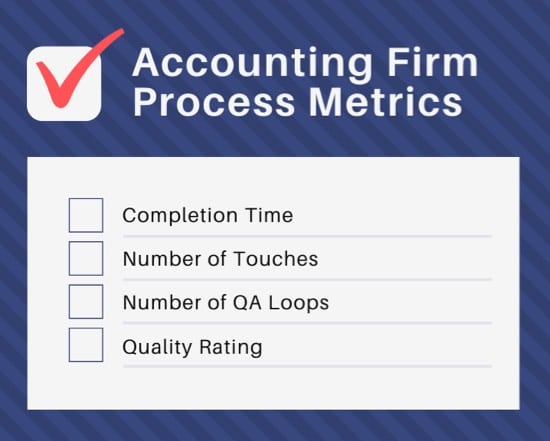 Process completion time (hours)
Number of touches (i.e. times the file was started/stopped)
Number of QA loops (i.e. number of times the file needed to go back and forth)
Quality rating (e.g. a quality score out of 10)
Step 7: Empower Your Team With Feedback Loops
The final step is to use feedback loops to constantly improve the level of efficiency and effectiveness with which team members run your processes.
Many firms hold a Weekly "Process Meeting" with their team, where they cover an agenda that includes items such as:
High level metrics vs goals
Example of a process run that went well
Example of a process run that resulted in some mistakes
Targeted training on a specific topic
Reviewing recent enhancements to systems or documentation
A vote on what process you should tackle next
Getting your team involved in the process creation and improvement process shares the burden and gets everyone more engaged in your firm's success.
Final Advice & Next Steps
Systems and processes really will set you free.
Just 5 to 10 key processes is a great starting point for most firms, allowing you to delegate the largest chunks of process-driven work.
When you follow this 7 step process, you can quickly create a culture where process-driven work is produced quickly and with high-quality, every time.
Please give these tips a try and let us know how you get on.
And whenever you're ready to expand your capacity with an expert team based at The Outsourced Accountant, click here to get a Free Accounting Outsourcing Strategy And Plan for your firm. This is a detailed blueprint for rapidly scaling your capacity, margins and profits for free – a $500 value.