Learn what to do – and what not to do – to present accounting employers with your best self and help you beat the competition when applying for jobs.
It's no secret that finding qualified accounting candidates has been a challenge for firm owners for years so one solution they may turn to is accounting temp agencies. But is this the best solution? We'll figure that out in this article.
First, however, we'll provide some context by looking at just why owners of accounting and bookkeeping firms turn to accounting temp agencies, what roles accounting temp agencies can help fill, disadvantages to using a temp agency, and an alternative to using accounting temp agencies.
Why firm owners turn to an accounting temp agency
Firm owners may turn to accounting temp agencies as a last resort, after they have repeatedly tried to fill positions to no avail. They might be located in the suburbs but qualified candidates may prefer to work in an urban area. Or perhaps they're located in a small town, where there aren't very many qualified accounting candidates.
Sometimes temporary positions turn into full-time, permanent roles (also known as temporary temp to hire), and employers may first employ a person on a temporary basis to not only fill an immediate need, but to see how they get on in the role. If they perform well, the employer may choose to hire them on a permanent basis.
And of course there are employers who use temp agencies to staff a strictly temporary position, whether that's to fill in a role left vacant by someone who has gone on maternity leave or is on vacation, to acquire special skills and expertise for a specific project, or to obtain extra help during busy periods, such as tax season.

If you have a vacancy at your firm and choose to use an accounting temp agency to help you fill the position, consider both the pros and cons.
Roles accounting temp agencies can help fill
Accounting temp agencies can fill short-term and long-term roles, and provide firm owners with a staff accountant, senior accountant, and accounting manager, for example.
The temp agency will meet with candidates to understand their skills, experience, wants and needs before presenting them to a potential employer. This is to help ensure a good match between the candidate and the employer. This process helps save firm owners time because they aren't doing the actual recruitment themselves.
Disadvantages to using a temp agency
While there are advantages to using an accounting temp agency to fill your staffing needs – it saves you time recruiting, can be a relatively quick process, the agency screens the candidates before presenting them to you to interview – it has its disadvantages, too. Let's dive into those here:
Time spent on finding the right agency
Before working with an accounting temp agency you'll have to find the right one for you. This can involve researching different agencies online, and the types of employees and services they provide.
In effect, you'll be interviewing accounting and finance staffing agencies in order to choose the best one to meet your needs, just as you would a candidate to fill one of your jobs.
You may need to take the time to find the answers to questions such as "How do you recruit candidates?" "How do you screen candidates?" "How long does it take to find a candidate and fill a role?" "What is the cost of using your services?"
You'll be training over and over again
Every new hire requires a certain amount of training, no matter how skilled they are. They still need to know the ins and outs of how your firm functions and the processes and procedures you follow. Therefore, by repeatedly bringing on temporary staff, you (or someone on your staff) could be spending a lot of time on training.
Staff relations might become an issue
When temporary staff works alongside permanent staff for months, doing the same work in the same amount of hours, there's a chance a division between them may occur, albeit inadvertently.
Temps may not receive the same benefits as permanent staff and there's a risk permanent employees may regard temps as outsiders and therefore not engage as much with them – since they're "just a temp," after all, and will be gone soon enough, so why bother investing in them. This can lead a temporary worker to feel like an outsider. Which brings us to:
Legal issues

When hiring temporary staff, make the employee's status absolutely clear in the contract, as well as whether or not they will receive any benefits. To err on the side of caution, you may want to have a lawyer review the contract.
And, of course, treat temporary employees with the same respect as permanent staff.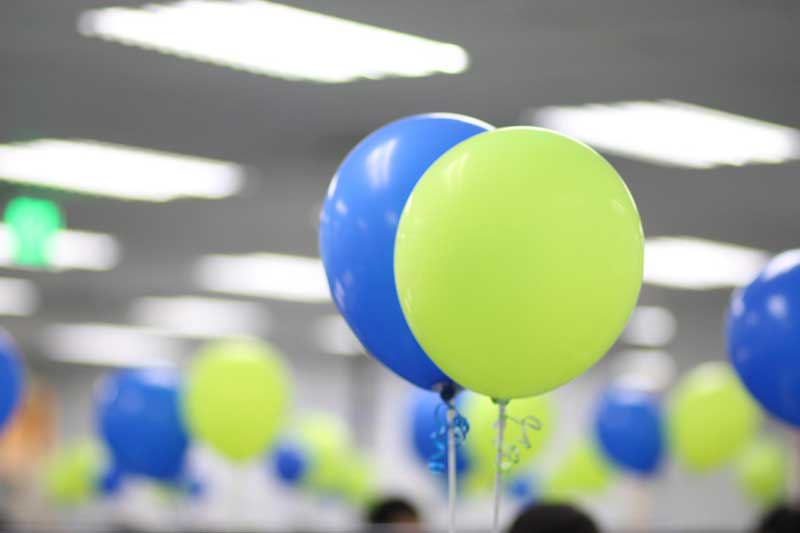 Including their global team members in celebrations, albeit virtually, is one way owners of accounting and bookkeeping firms can foster a good work culture among their onshore and offshore staff.
The alternative to accounting temp agencies: outsourced accounting
A viable and sustainable alternative to using an accounting temp agency is to use an outsourced accounting service provider. Yes, you will still have to put in some time finding the right provider for you, but the benefits far outweigh the disadvantages.
Yes, you'll be training, but much more efficiently
By working with an outsourced accounting service provider such as TOA Global (yes, that's us), you'll learn about the outsourced accounting process.
In terms of training, this involves creating a library of written and filmed training material for new staff, such as videos and documents, but once they're completed, you'll be spending less time doing the actual training.
Staff relations should no longer be a potential issue
Your relationship with an outsourced accounting service provider will have more of client services "touch" to it. For example, you may be provided with a dedicated account manager and client experience manager to help you grow and manage your global team, which includes helping you build an inclusive work culture among them.
Accounting firm Verdant, for example, engages in weekly vocabulary lessons with its Philippine team members and they have even celebrated a birthday virtually.
And because your global team members are technically employees of the outsourced accounting service provider, your local staff may likely view them in a different light than someone who is parked in a desk across from them for only two weeks.
You'll be able to fill staffing gaps more quickly
Should a sudden vacancy come up at your firm, you can turn to your outsourced accounting service provider for help in filling that role.
TOA Global takes care of the recruitment and screening process – much like an accounting temp agency – and maintains a pool of top accounting and bookkeeping candidates so clients can access the staff they need when they need it, thereby helping to ensure business continuity.
By outsourcing, TOA's clients have actually been growing their teams. Verdant, for example, scaled with seven global team members, increasing its team size from 22 (in the U.S.) to 29 (seven in the Philippines).
You'll be able to focus on increasing your capacity by getting time back
By delegating your administrative and compliance tasks to an offshore team, you'll get time back to focus on your business. That may include building a business development strategy, providing more client value, doing more advisory work, or promoting your local staff to positions of greater responsibility.
As we like to say, you'll get time back to work on your business instead of in it.
The stability and security an outsourcing provider offers its clients also helps support this business growth. Some clients have been partnering with TOA Global for at least two years, for example. In contrast, a relationship with a temporary staffing agency can be more transient.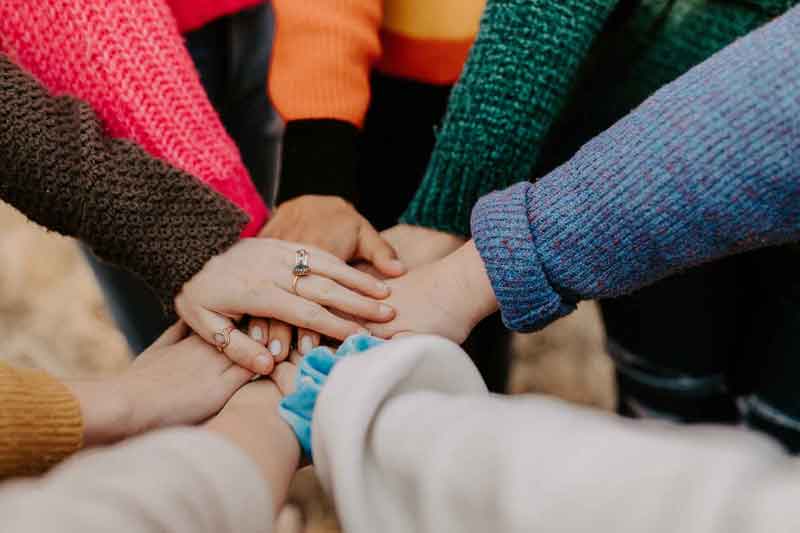 An outsourced accounting service provider, such as TOA Global, helps accounting and bookkeeping firms grow and manage a global team.
Conclusion
Turning to accounting temp agencies to fill your staffing needs is one way to overcome the challenge of finding qualified accounting candidates. That being said, you may be investing more time researching different agencies, training temporary employees, smoothing out staff relations, and getting employment contracts just right.
An outsourced accounting service provider offers a more sustainable way to meet your staffing needs not only in the short-term, but in the long term, too. While a provider will recruit and screen candidates for you, just like accounting staffing agencies would, you'll be provided with an account manager and client experience manager to help you build and manage a global team, as well as be able to train them more efficiently.
If this sounds like the solution for you, please request a free accounting outsourcing strategy and plan to learn how outsourcing accounting can help your firm.