Over the last few years, skills-dependent businesses have had to endure an acute 'people pain' in the form of talent attraction and retention. But few are feeling the pinch quite like those in the financial services sector, and accounting and bookkeeping firms are no exception.
The reasons for this are multifaceted, but the consequences are glaringly simple: Talent shortages put the brakes on business growth. As reported by PwC, "Around a quarter of CEOs said they had already had to cancel or delay a key strategic initiative over the previous 12 months because the right people weren't available to execute it".
Happily, however, it's never too late to get ahead of the problem, so let's look at a few of the ways that firm owners today can navigate against the skills shortfall for the benefit of their businesses and bottom lines.
A global talent shortage in accounting:
A snapshot
At the time of writing, the global talent shortage has reached a 16-year high across the board. The Great Resignation continues unabated.
The ManpowerGroup's 2022 Global Talent Shortage Survey has managed to outline today's hardest-to-find skills across all industries. In it, they reveal that, globally, accounting and finance roles (certified accountants, auditors, financial analysts) rank in the top seven positions that are the hardest to fill and is expected to be the second-most in-demand role in over 40 countries in the coming quarters.
Here's where it comes from
There are two primary drivers behind today's talent shortage in the accounting industry specifically: Technology and New Needs.
Technology:
Back in the day, the top requirement for a job in finance was the ability to crunch numbers; technological advances have changed that.
Apps and automation can now run numbers at a far faster rate than any person working today. This means that firms are now free to start seeking candidates with a greater capacity for finding meaning, trends, or patterns in data – not to mention the ability to apply those findings in a wider business context.
Think data science and data analytics skills here; skills accounting professionals may not have had the time or resources to develop.
Needs:
Job candidates today know what they want in a position. But, while compensation and benefits (read "good pay") are obvious considerations, the Manpower survey has also shown that candidates are more likely to both accept a job and stick around if it also offers flexibility, purpose, and personalization, along with career insights, education, experience, and exposure.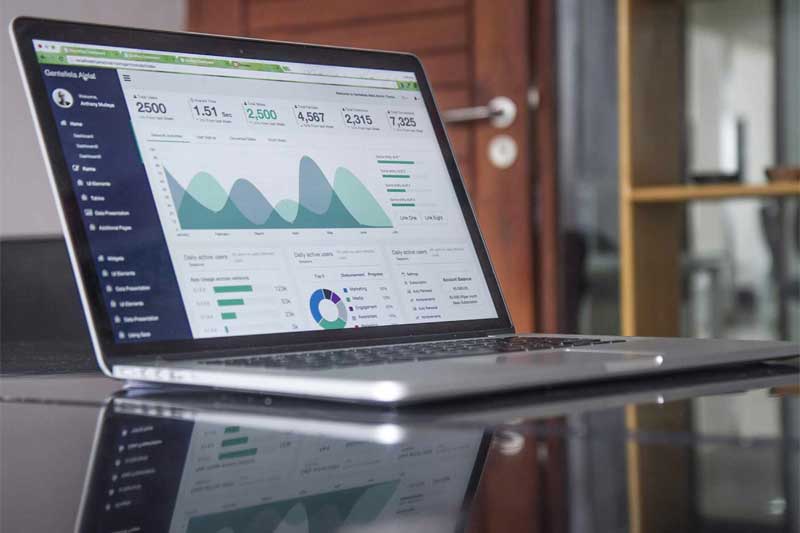 Advances in technology have changed the talent landscape in terms of the skills employers are seeking in candidates, such as data analytics.
Can we fix it?
Yes, we can. Understanding what employees want and meeting those needs is key to combating corporate brain drain and goes a long way towards winning the war for talent for good. This may involve some compromise, but the result often pays back over the long term:
Purpose
When it comes to offering employees a sense of purpose, be clear and authentic about your mission. State this on your website, in marketing materials, and when you're interviewing candidates.
Training
Another finding in Manpower's survey is that 81 percent of today's employees now expect employers to provide them with training and keep them up to date. Fulfilling this expectation makes them more likely to become long-term employees, allowing your firm greater confidence in retaining the skills it's trained.
Flexibility
2020 saw more people working from home, and many professionals have come to appreciate the time they save on commuting and possibly as well as greater control over their schedule. Expect candidates to enquire about job flexibility at their interview and have a clear response ready that can, ideally, tick the boxes of both parties.
Company culture
Take a second to consider your firm's image from an outsider's perspective. What would your conclusion be? We've all heard the stereotype of buttoned-up workers in financial services, and while a more formal approach to business still exists in many firms, image does come into play in a competitive market. Tailor your image and proudly display your brand to convey the authentic experience of working at your firm.
Feedback
Don't underestimate the power of providing your staff with regular feedback – people want to be heard. The global talent management specialists at ClearCompany have found that employees become up to three time more engaged in a company following regular feedback and performance reviews. Their survey also concludes that engaged individuals are 87% less likely to leave.
Outsourced accounting
Of course, you can always turn to TOA Global as a means of obtaining qualified offshore talent without much of the fuss above. As an outsourced accounting service provider, we find recruits for you, curate candidates accordingly, and use our expertise to save on time, energy, and unsureness.
Because, by partnering with us, you're signing on with nearly a decade of experience in managing global outsourced accountants and bookkeepers across Australia, New Zealand, and North America; ensuring expert direction and advice that's fit for any market.
Outsourced accountants are a tried and tested option that addresses multiple firm needs with one manageable solution. With TOA Global's experienced fleet of on-the-ground team members at your disposal, you're able to smartly cast a wider net and unlock an international talent pool for easier diversification and onboarding.
See for yourself; sign up to receive a free Accounting Outsourcing Strategy here.