For years, owners of accounting and bookkeeping firms have struggled to find and retain qualified talent. This article unpacks the reasons why and identifies solutions.
Accounting recruiting – attracting and keeping top talent – has been a challenge for many owners of accounting and bookkeeping firms in recent years.
While other industries, such as skilled trades and healthcare, are also experiencing challenges with talent acquisition, they're particularly acute in the financial services sector, PwC reported.
"Around a quarter of CEOs said they had already had to cancel or delay a key strategic initiative over the previous 12 months because the right people weren't available to execute it," the PwC report states.
Clearly, a talent shortage can have a big impact on business growth.
A global talent shortage in accounting
The 2020 ManpowerGroup Talent Shortage Survey, What Workers Want: Closing the Skills Gap, reveals the hardest-to-find skills in several industries.
Globally, accounting and finance roles (certified accountants, auditors, financial analysts) ranked seventh out of 10 positions that are the hardest to fill.
In the U.S., accounting and finance roles ranked fifth out of 10 jobs that are the hardest to fill, while in Canada and Australia they ranked eighth and ninth, respectively.
There are several factors that are making accounting recruiting difficult, but the good news is, solutions exist. We'll take a look at them in this article.
What's driving the shortage in accounting recruiting

Two drivers behind the talent shortage in the accounting industry are technology and more discerning talent.
Technology. Back in the day, the top requirement for a job in finance was the ability to crunch numbers. Advances in technology has changed that.
Apps and automation can now do the number crunching and as a result, firms are seeking candidates who can find meaning, trends or patterns in data and apply those findings in a wider business context. Think data science and data analytics skills here – skills accounting professionals may not have had the time or resources to develop.
Accounting talent itself. Job candidates know what they want in a position. Obviously, they want compensation and benefits, such as good pay.
However, candidates are more likely to accept a job and stick around if they have flexibility, a sense of purpose, personalization and career insights, and education, experience and exposure, the Manpower survey suggests.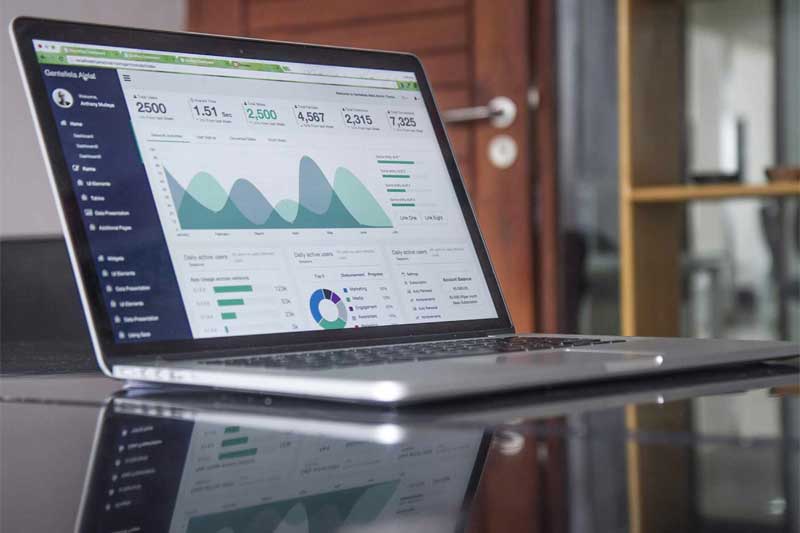 Advances in technology have changed the talent landscape in terms of the skills employers are seeking in candidates, such as data analytics.
How to fix the accounting staffing shortage
Understanding what employees want and meeting those needs – which might involve some compromise – can help solve the accounting staffing shortage:
Purpose. When it comes to offering employees a sense of purpose, be clear and authentic about your mission. State this on your website, in marketing materials, and when you're interviewing candidates.
Training. Another finding in Manpower's survey is that 79 per cent of employees who access free training like their jobs more. This makes them more likely to be long-term employees. Is free training a benefit you can offer at your firm, for example, through a subscription to LinkedIn Learning?
Flexibility. The year 2020 saw a lot more people working from home, any many workers have come to appreciate the time they save in commuting and possibly having greater control over their schedule. Expect candidates' job interview questions to be about flexibility, too.
If having employees work remotely doesn't negatively impact business operations, consider offering them a flexible schedule. FlexJobs, in an annual survey, found 76 per cent of employees were seeking jobs with greater flexibility because they wanted a better work-life balance.
"Smart employers need to seriously consider the feedback from their staff that they're being more productive outside the traditional office environment."
-Sara Sutton, founder and CEO of FlexJobs, FlexJobs 2018 survey
Company culture. Take a second look at your firm's image. We've all heard the stereotype of buttoned-up workers in financial services, and while a more formal approach to business still exists in many firms, image does come into play in a competitive market. Does your image convey you would be a pleasure to work with?
For example, a U.K. study found that 61 per cent of job seekers said they'd have a negative perception of any company that enforces a dress code.
The bottom line is candidates want flexibility, and that can mean anything from a pet-friendly office to working remotely several days a week.
Feedback. Don't underestimate the power of providing your staff with regular feedback (this falls under personalization and career insights in the Manpower survey). Eighty-one per cent of employees who have been assessed report higher job satisfaction, according to the Manpower survey.
Outsourced accounting. You can turn to outsourcing as a way of obtaining qualified offshore talent. An outsourced accounting service provider recruits the talent for you, saving you or your recruiting team a lot of time.
Once you partner with the provider, they'll present you with resumes you can review, and then you can choose who to interview and hire.
Sure, you can choose to use an accounting recruitment agency, but there's a difference between them and an outsourcing service provider. TOA Global, for example, even helps clients build and manage their global teams.
In addition to finding the talent they need through outsourcing, clients have also increased their capacity, efficiency and profitability, and they've gotten time back to focus on business development – or just taking some time off without worry.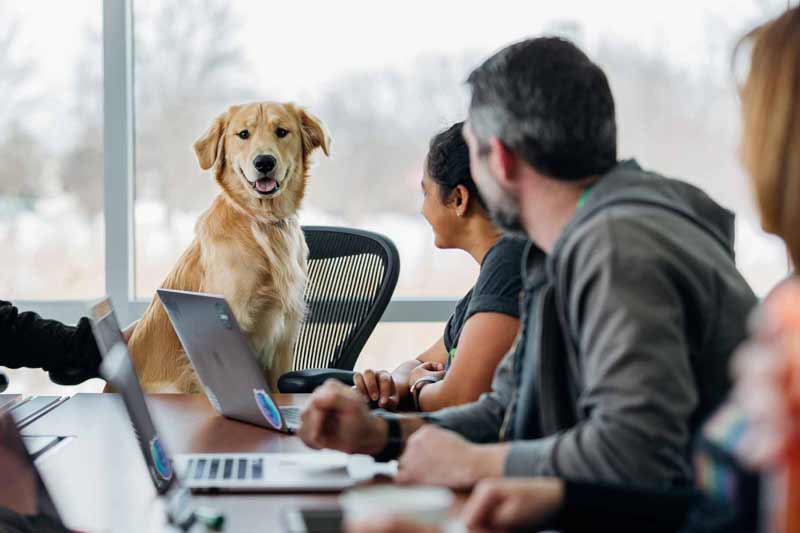 For some job candidates, flexibility in a role may mean being able to work in a pet-friendly office.
Conclusion
Accounting recruiting has become a challenge for owners of accounting and bookkeeping firms because advances in technology are requiring candidates to possess more than just numbers skills. Couple this with more discerning job candidates, and the struggle is very real.
However, firms can better position themselves to attract top talent and retain qualified professionals by identifying and meeting their needs. These needs include a desire for flexibility, a sense of purpose, continued training and education, and feedback.
Another solution to finding and keeping top accounting talent is to outsource your daily accounting and compliance tasks to qualified talent offshore, and you'll be able to grow and scale your business with time on your hands.
If this is what you'd like for your firm, then sign up to receive a free Accounting Outsourcing Strategy and Plan below.