We've identified four things managers might inadvertently be doing that unlock the keys to keeping your remote team members engaged, productive and successful.
There are great benefits to having an offshore team as part of your business.
For one, accounting firms with these remote teams have greater access to great talent with diversified skillets. Secondly, offshore teams enable onshore staff to focus on higher-level work, such as business development.
And while firms can hugely benefit by investing in remote teams, poor remote team management can not only have consequences for their productivity but the productivity of your overall firm, too.
Good people management requires the ability to motivate a team to be productive and do their best work. This article is here to help you do that, but first, let's look at different types of motivation for context.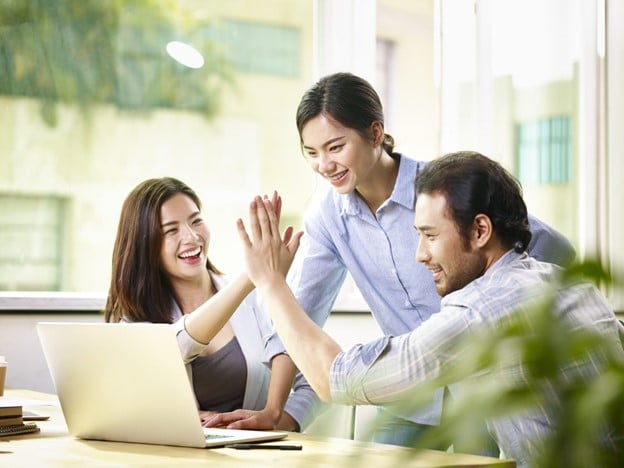 Types of motivation
Before learning how to motivate your remote workers, it's important to recognize the two different types of motivation: intrinsic and extrinsic.
Extrinsic motivation refers to behavior that is driven by external rewards, such as:
Prestige Public acknowledgement of achievements, awards, status within a firm
Access Connection to firm's upper management (for example, meetings with the CEO)
Influence Greater responsibilities, authority, and leadership potential
Perks Wages, bonuses, gifts
Intrinsic motivation refers to behavior that is driven by an inherent satisfaction, such as:
Autonomy Freedom within a job and having control to think creatively
Purpose The belief of working towards something bigger and more important than oneself
Mastery The desire to improve and to seek to improve skills through learning and practice
Like onshore staff, remote employees will likely be motivated by a combination of intrinsic and extrinsic factors. Following are four ways you can motivate your remote team members and harness the factors for their motivation and success.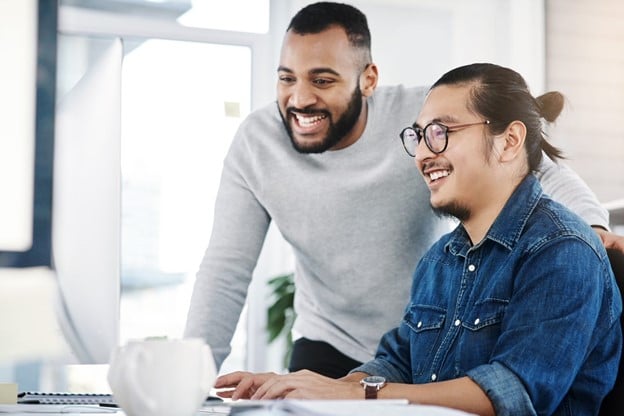 Provide your remote team members with learning pathways and opportunities
One way to keep your remote team members motivated is to give them on-the-job training opportunities, including technical and soft skills training.
A TalentLMS survey found that 78% of remote employees want to receive on-the-job training, particularly hard skills and soft skills training. Furthermore, businesses who train their staff report higher levels of employee performance, satisfaction, and engagement.
One way to provide your remote team with training and development opportunities is to engage them with an online learning model that allows employees to review course material on demand. As the digital revolution continues to take over the education sector, online learning has never been easier to access.
The Ab² Institute of Accounting is an example of an industry-specific education institution which offers online learning and qualifications for accountants. Because their courses are online, prospective students can study online, anywhere and anytime. This is particularly useful for remote workers who live in different time zones. It is also vital that your training efforts are documented and formalized to improve its efficacy. This can be facilitated by designing a Professional Development Plan (PDP) for each of your remote team members. A PDP sets a team member's performance goals and identifies skills to develop, to ensure the continuous improvement of your employees throughout their careers.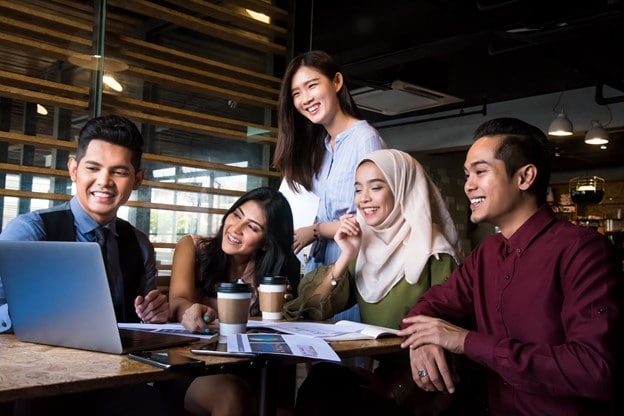 Communicate and give feedback frequently
Communicating and providing your remote team members with feedback is a sure way to improve their motivation. For remote teams to become more productive, it's vital that businesses develop communication norms that ensure clarity in the workplace. This means going beyond just email.
Consider what digital tools your remote team uses to communicate. Are they easily accessible and foster collaboration? An often recommended platform for remote teams is Microsoft Teams, a communication tool that remote teams can use to instantly chat, call each other and schedule future meetings. Microsoft Teams also has the benefit of being integrated with other Microsoft tools, including the Office suite and Outlook to ensure holistic communication.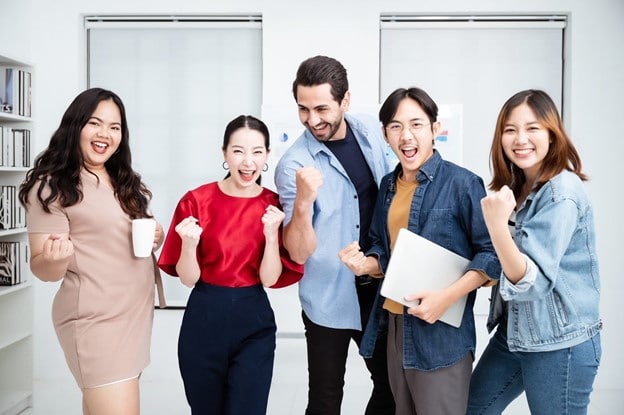 Rethink your workplace culture
For a remote team to thrive in your business, they need a winning culture. The physical distance of employees can make it easy for them to feel isolated from their employers. To combat this, think about developing a workplace culture that induces a sense of belonging.
To build a strong remote work culture, it's useful to engage in virtual team-building activities to ensure relationships are given the chance to develop between your remote team members and yourself. Examples of virtual team-building activities include:
Trivia
Bingo
Monthly competitions
Creating time in your week to celebrate the work of your remote team is also impactful. This form of validation and socialization between you and your remote team can help develop meaningful relationships and lay the foundation for better quality work in the future.
Encourage a work-life balance
One drawback associated with remote working is that work-life imbalance can occur. Your remote team members may be working from home because of the pandemic, and at home it's easy to blur the line between a work life and personal life.
Sometimes, at-home workers log longer hours than their on-site counterparts because of the flexible nature of the job. This can lead to burnout, and potentially displacement. In a 2004 study by Crosbie and Moore, many interviewees identified that they had worked longer hours due to working from home, leading to conflict between them and their employees.
Therefore, consider encouraging a healthy work-life balance to maintain your remote team's motivation. Setting precedents such as formal working hours can ensure your remote team's work-life balance is respected. Subsequently, a healthy work-life balance has been shown to be positively related to job satisfaction, life satisfaction and increased productivity.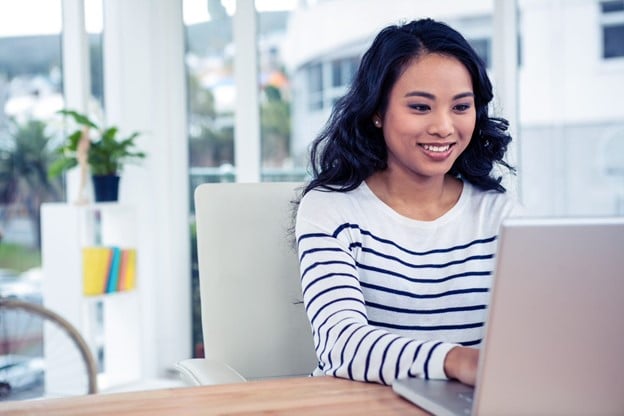 Conclusion
The motivation of your remote team could be the difference between whether your firm grows or remains stagnant. When remote team members feel appreciated, have clear communication and expectations, and a work-life balance, their productivity increases, and as a result, so does the value they provide to your firm.
A quick recap:
Think about the different types of motivation and what motivates your remote team members to succeed
Foster and support your remote team through continuous learning and development pathways
Communicate frequently with your team and consider what communication tools you're using
Shift your workplace culture to adapt to your remote team's needs
For your remote team to thrive, ensure they have a positive work-life balance

TOA Global has been helping accounting firms build and manage remote teams so they can focus on scale, growth, and client service. Find out more in a free outsourcing strategy call.