Every team has its challenges but having a team in another part of the world magnifies them. Having an offshore team is beneficial to your business but it does not mean you're going to have it easy.
To avoid misunderstandings that can lead to serious management problems, you need to have clear expectations from the very beginning and that involves communicating well with your offshore provider.
How you manage your offshore team will define your company's success. It doesn't matter whether or not you're new to outsourcing, it pays to be aware of the various challenges it presents to minimise problems and ensure that running your global accounting team goes smoothly.
1. Wasting time on productivity killers and non-core tasks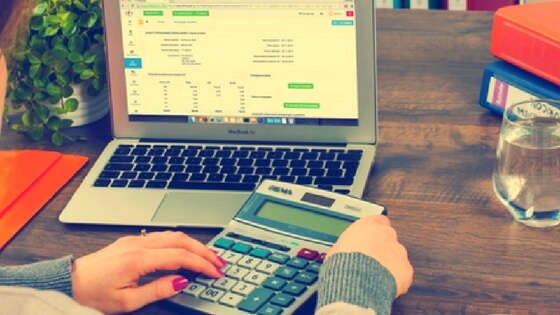 The success of your firm depends largely on the quality of services and output your team delivers. If you're not meeting deadlines and are getting subpar work from your team, then something needs to change.
Check which activities are killing your team's productivity and then find ways to correct those. These could be non-core tasks that are taking too much time, like managing emails and answering calls, setting up meetings or preparing reports.
According to one of the recent surveys conducted by The Outsourced Accountant, firms consider the following as roadblocks to productivity:
Emails and calls
Calendar management
Meetings
Reporting
Client issues
Managing emails and calls rank as the biggest productivity killers at 56% while meetings come at third with 25%. These two tasks are essential to running a firm but they are not the most productive ways to spend your time. Accountants take too much time reading and responding to emails. The hours spent on these tasks can be better used on tasks that generate revenue for the firm, like providing financial advice to clients.
It's better for their productivity to have another person do these non-core tasks. Outsourcing such tasks frees up time so your staff can focus on tasks that matter more. Transferring such tasks to a reliable but more cost-efficient team will ensure all tasks are accomplished, from the menial work to the ones that are profit-generating. Outsourcing allows firms to get more things done in less time.
2. Being impervious to your offshore team's culture
Expect to experience some problems brought about by cultural differences. Outsourcing will expose you to different cultures so you need to learn to adapt. Remember that cultural nuances will play a factor in managing your offshore team so you need to be aware of these to identify ways on how to connect more effectively with your team.
Filipinos, for example, tend to be shy and sensitive. They have the tendency to please people because they are not comfortable with confrontation. This means you will have to approach certain situations differently.
Cultural differences like these need to be handled with care. To avoid conflict, you need to talk to them as calmly as possible. It's highly recommended that you talk to them in private rather than call them out in front of the others.
Here are some things you need to know about your Filipino staff.
3. Avoid giving out instructions without properly explaining them
Effective communication is key to successful offshoring. This is why you have to make sure to establish clear communication rhythms across all team members. Communication barrier is one of the challenges of working with staff whose first language is not english. When not explained thoroughly, things can get lost in translation.
Firms can't afford misunderstanding especially when it comes to workflow. Information cascaded down to the team must be clear to everyone. Any instance of misinterpretation can lead to problems in output.
This is why it's important to hire professionals who are fluent in English. Fortunately, Filipino accountants are excellent English speakers. In fact, the Philippines was ranked highest in English proficiency in the 2013 Business English Index (BEI). Add that to their strong work ethic and high affinity to the western culture, and you have in your hands an impressive global accounting team.
Furthermore, it's essential that you establish efficient workflows that ensure information is clear across the board. It's also highly recommended to have open and regular communication with the team so that everyone feels at ease with asking questions and providing feedback.
4. Avoid high attrition by giving importance to employees' needs
Losing staff will negatively impact your business. Firms need to pay attention to the staff turnover rate because a dedicated high-performing team can accelerate its growth. Identifying the causes of employee attrition will help avoid losing talented professionals.
Below are factors that affect accountants' decision to leave a firm:
Stagnant salaries
No opportunities for growth
Insufficient training programs
Insufficient performance review/feedback
Unclear job description
Based on a 2016 Randstad Professional Study, 44% of accountants leave their jobs because of dissatisfaction with their salaries. From a business standpoint, it's more profitable to increase an employee's pay than to hire new talent.
Additionally, employees who don't see a future in your firm are more likely to leave. That's why it's important to open opportunities to move up the ranks and provide accountants the necessary training to enhance their skills.
5. Avoid pushing your team to the brink of exhaustion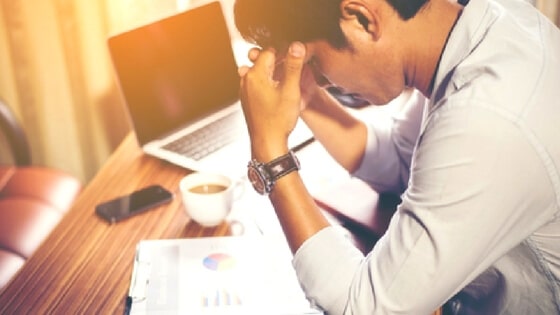 Accountants are susceptible to fatigue especially during tax season. The demands of the job can be overwhelming for some and take a toll on their health. A survey conducted by YouGov showed that one in five accountants (18%) admitted to experiencing depression while a quarter (26%) suffered from anxiety.
Due to the number of hours clocked in daily, accountants are candidates for burnout, which can cost them their job. Here are some effective ways to deal with career burnout:
Identify the cause of stress
Take regular breaks
Communicate with your manager
Prioritise tasks
Socialise
Look for passion projects
Exercise
Get enough rest and sleep
Working with offshore teams has now become a norm for many companies. To ensure success, it is important for companies to devise effective ways to handle concerns and meet the needs of their global accounting teams.
Setting up an offshore team is taking a step closer to gaining capacity and growing your firm but it will only happen if you know how to manage your team well. Learning what to avoid is a definite sign of concern for your offshore team.
---
The Outsourced Accountant helps accounting firms from all over the world grow their capacity, margins and profits through global outsourcing. Contact us to find out more about how we can help your firm.