The main difference between a virtual accounting firm and a bricks-and-mortar accounting firm? Location – one is physical and one is online.
If there's one thing the COVID-19 pandemic has done, it has turned many of us into virtual workers – accountants included. Dining room tables that have been turned into desks coupled with a solid internet connection have proven to business owners that high-performing employees can still deliver and serve customers or clients remotely.
Perhaps you're an accountant who is now considering offering your services virtually on a permanent basis, now that you've seen the amount of money you can save on commuting or on office overhead costs. Or maybe you appreciate a better work-life balance or being able to use your break when working from home to take your dog out.
Virtual accounting, therefore, is just what it sounds like – the provision of accounting services virtually rather than from a brick-and-mortar location where clients come and see you. And here's a bonus: You can offer your clients the same services that traditional firms offer at a lower price because you're saving money on overhead costs.
How a virtual accounting firm works
Since virtual accounting firms operate online, it really doesn't matter where you're working from. The only necessities are a laptop and an internet connection. Your "remote working office" can be your backyard or a table in your favorite café.
Ideally, you want a working environment that is free of distractions, and that lets you concentrate and be able to speak to your clients over the phone or an online video call.
Virtual accountants communicate with clients online rather than in-person.
Communicating with clients when working virtually
Virtual accountants communicate with their clients over the phone or online. Those online channels include good old-fashioned email, and video calls conducted over platforms such as Zoom or Microsoft Teams.
Virtual meetings with video cameras turned on will allow you and your client to see each other, which will help maintain a trusted accountant-client relationship.
So, virtual accountants-to-be, video conferencing software installed on your computer is a must. The good news is that a lot of this software is available for free.
Collaborating with clients when accounting virtually
This is where cloud accounting software comes into play. "What the heck is cloud accounting?" you may be asking. Cloud accounting involves keeping your business books online, and keeping you and your clients connected to data.
Xero, for example, lets you give your clients real-time access to their documents, and you can both collaborate on a file without having to be in the same zip code, let alone in the same room at the same time.
Cloud-based software is accessible via a monthly subscription and can be used from any device via an app or a web browser, connected to the internet. There's no need to install and run an application on a laptop or desktop computer. Pretty cool, huh?
A benefit for both you and your clients is no longer needing to keep physical copies of files.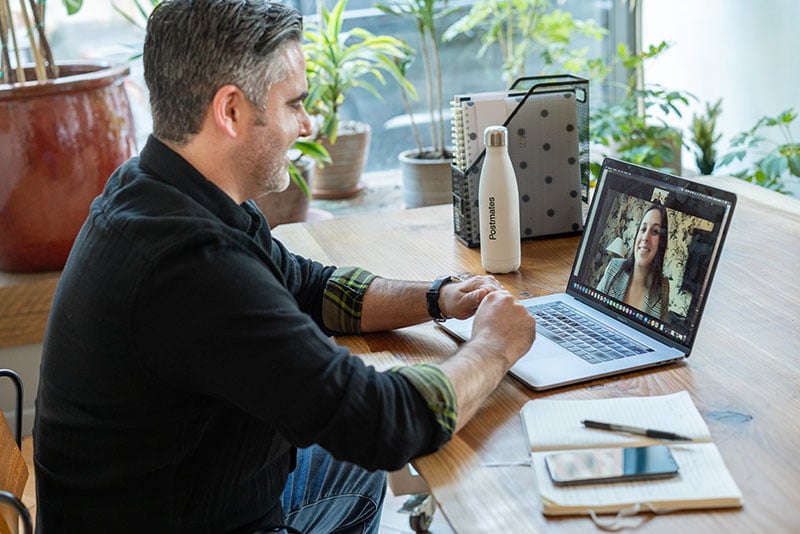 Encryption helps keep accountants' data safe and secure in the cloud
But what about data security?
Cloud accounting has data security covered, too, so virtual accountants can rest assured their confidential information is being kept that way.
Information stored in the cloud is encrypted and backed up across several locations. Only individuals who have the software login information can access that data (you can even control the level of access).
So even if a crook steals your laptop or a flood waterlogs your computer, no one can access your data. No correct login, no data access.
If you have access to a device with an internet connection, your business continuity will remain unaffected. Bye bye, downtime.
Who uses a virtual accountant?
Anyone who uses an accountant located in a physical office can use a virtual CPA or virtual accountant for bookkeeping and accounting services, whether its tax services, financial reporting or something else.
Individuals and businesses benefit from a virtual accounting firm by only paying for the accounting work they need. It's a cost-effective solution for businesses that lack the budget for a staff accountant yet need a hand balancing their books, or who may need extra help only during a certain period of time, such as tax season.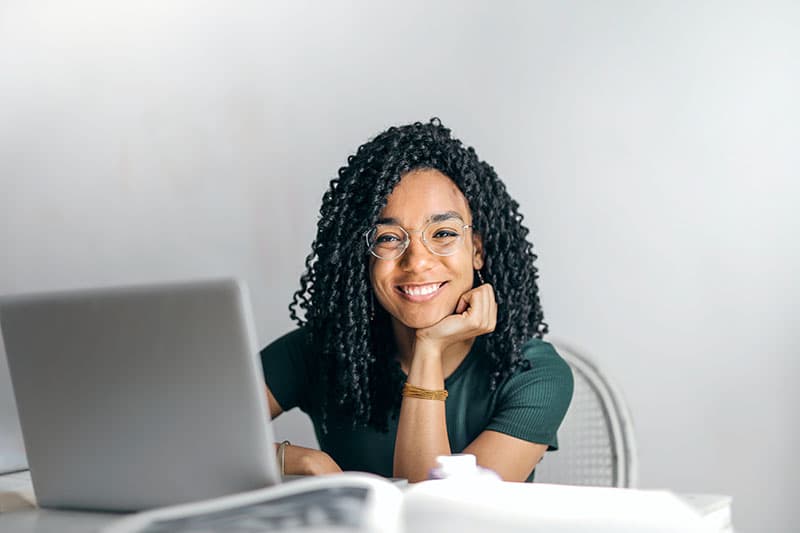 Anyone who needs an accountant can work with a virtual accountant.
Conclusion
The only real difference between a traditional accounting firm and a virtual firm is location. Traditional firms have a street address they operate from, whereas virtual accountants run their businesses online.
With the help of specific software, such as video conferencing and cloud accounting software, virtual accountants can serve their clients from anywhere and from any device. Encryption and backup ensures data is kept secure.
Is your accounting firm at capacity and needs help completing accounting tasks? Then you may benefit from one of TOA Global's accountants, who work remotely. Learn more by signing up to receive a free report, Running a Remote Accounting Team.