Make the move and work as an online accountant by learning what you'll need to do to be successful.
It's probably safe to say that the number of online accountants has increased in the past year and a half. Some may have already been working virtually, others may have been put in that position because the COVID-19 pandemic has driven many more workers to home offices.
Perhaps you're a new accountant, just getting started in the industry, and you're drawn to the idea of working online. This article aims to answer any questions you may have about what you'll do as an online accountant.
Who can work as an online accountant?
Before we dive into what online accountants do, it's important to be clear that online accountants should be educated and/or certified, just like accountants working in brick-and-mortar locations.
They all require knowledge of accounting rules and regulations, legislation, taxation and accounting software, as well as possess solid analytical skills and attention to detail.
In other words, you can't just hang up a shingle and call yourself an accountant if you're not, in fact, an accountant.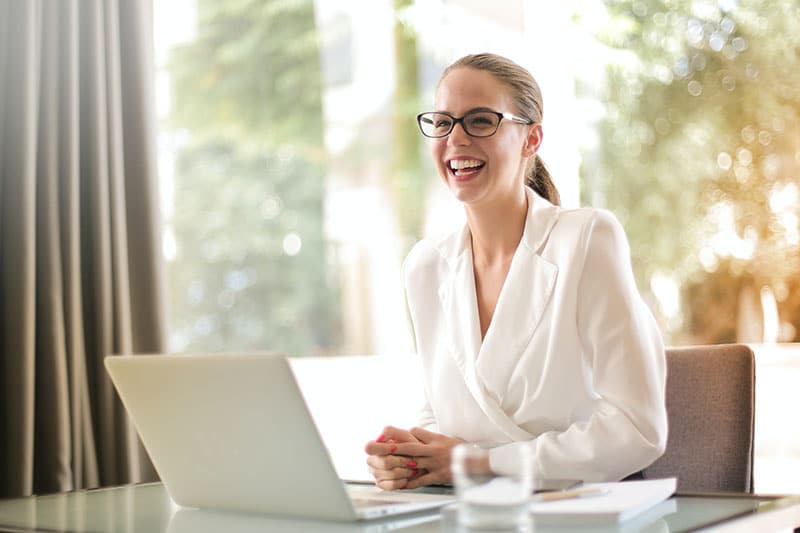 Good online accountants are just as qualified and reliable as good accountants working from traditional offices.
Online accountants market themselves
Potential clients may wonder if online accountants are as reputable as "traditional" accountants. The answer is, of course they are! (However, just like in the physical world, there are good and not-so-good online businesses).
To help establish your trust and credibility as an online accountant, ask clients for testimonials you can post on your website. You can also claim your Google business listing through Google My Business, which will allow clients to leave you a Google review. Don't understand the impact of these reviews, either – they are powerful in influencing whether a prospect chooses you.
"A lot of times when consumers are reading Google reviews, they are looking for confirmation that they are making the right decision," an article from Podium reports.
Consider also other marketing efforts to help potential clients know you exist and be secure in choosing you to help them with their accounting needs.
Online accountants complete the usual accounting tasks
Online accountants keep busy by analyzing, recording, preparing, processing and owning various financial and business-related reports for individuals or businesses.
This can include preparing ledgers, tax returns and financial statements, monitoring budgets and spending, financial forecasting, risk analysis, and providing advice on how to cut costs and increase profits. Some online accountants may focus on a speciality, such as income tax, providing advisory services or focusing on small businesses.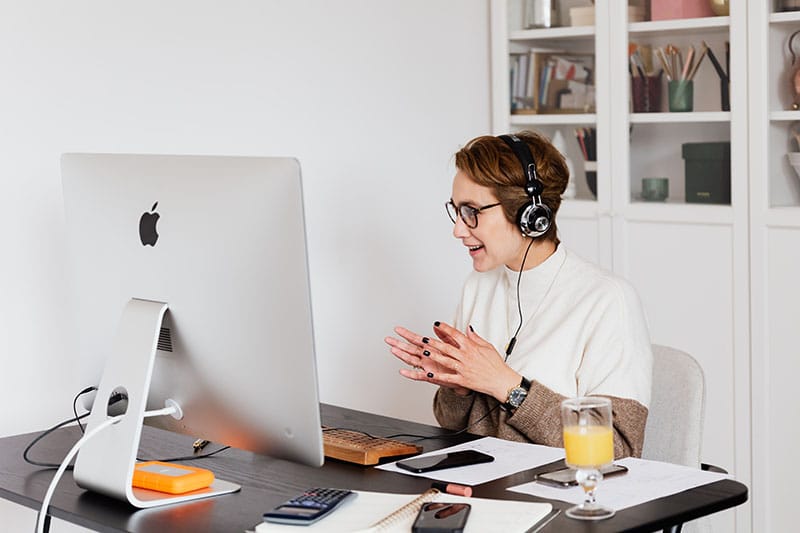 Online accountants meet with their clients over video calls conducted via software such as Zoom or Microsoft Teams.
Online accountants use technology to establish and maintain client relationships
Establishing and maintaining relationships with clients is still important when you're an online accountant. This helps clients trust you and keep them coming back to you.
Online accountants communicate with prospects and clients through email, chat, social media and video calls. Responding to calls or messages in a timely manner helps maintain a good relationship, and well as chatting about non-accounting things here and there, such as what your client did over the weekend. It shows you see them as human beings, not just as "business."
The beauty of online accounting for prospects and clients is that it increases accessibility to the accountant. Clients and prospects can schedule appointments online through a calendar-booking app (if it's installed) on the accountant's website, and clients can access their accounts in real time at any time through the cloud accounting software the accountant is using.
Online accountants may charge less for their services
Accountants who have their own physical office have to contend with overhead costs, such as rent and utilities. Online accountants don't, since they're probably working from home or another remote location that saves them on these costs.
These cost savings are then passed onto clients through lower fees, which can then generate repeat clients and attract new ones.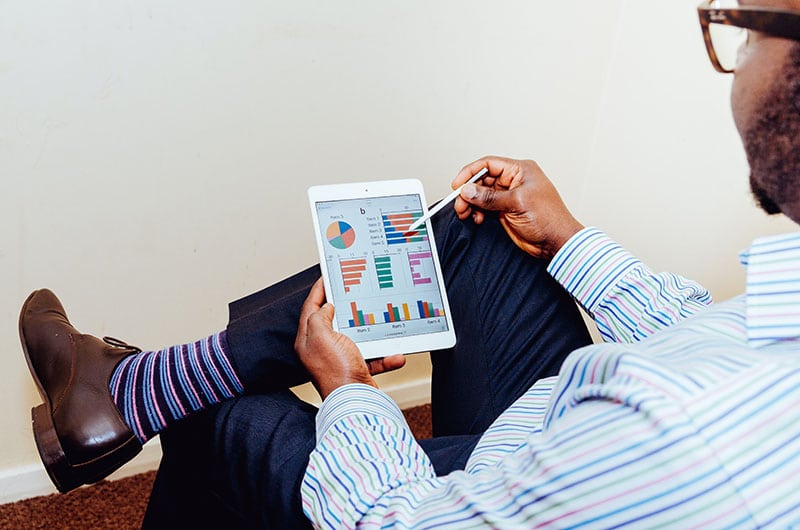 Encryption helps keep accountants' data safe and secure in the cloud
Conclusion
Any educated and qualified accountant can work online, completing the same tasks an accountant in a physical office would be completing for clients from start to finish.
Online accountants are really no different from "regular" accountants. The only difference is their work location, and the right technology, such as video conferencing and cloud accounting software, keeps them connected to their clients and prospects.
An online accountant works to also to attract, engage and retain clients, however, which is where marketing and advertising tactics come into play.
Accountants with an online presence tend to be more accessible to their clients and prospects, and can offer their services at a reduced price because they aren't paying for overhead costs.
If you're the owner of an accounting firm, you can also save on overhead costs by employing an online accountant. Learn more by signing up to receive a free report, Running a Remote Accounting Team.