Driving success to your accounting firm cannot be possible without having enough capacity to take on work. The ability to produce output will greatly influence a firm's chances of generating income, so it's crucial for accounting firms to plan accordingly.
Capacity planning, interestingly, is something not too many firms are doing. That's a cause of concern because without proper planning, firms will be unable to allocate the right resources to get the job done. Productivity will suffer and negatively impact output.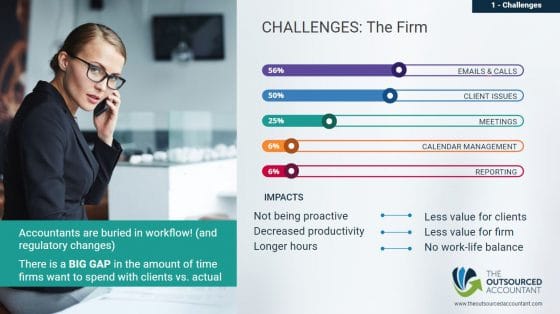 The problem for many accountants is that they are either bogged down with work or simply have no idea how to create enough capacity to satisfy the work demand.
So how do you solve this?
You can start with proper capacity management.
It's the continuous adjustment of firm resources so you can meet clients' demands. These resources can be equipment or manpower. The efficient use of such resources—software, hardware, and staff—can boost productivity, which is one of the factors that determine whether or not you have enough capacity.
Want to learn how you can win the war against productivity so you can finally increase capacity? Check out our previous webinar here.
Making changes to the way you operate can lead to increased capacity so you can add more value to your services, take on more clients, and, ultimately, improve your profit margin.
Here are some recommendations for improving capacity:
Hire And Train
Hire once you start to notice that the onshore staff is overloaded with work. And even though you've hired someone who fits all the requirements, always remember that they will still need training. Don't expect the new team member to be 100% during the first day.
You need to have the capacity for training. Invest in your new hire to get more out of them.
We interviewed Mark Said, CEO of MKS Group for The Offshore Accountant podcast where he talked about capacity planning for his firm. Listen now to learn expert tips.
Switch To The Cloud
Cloud technology has done a great deal in improving productivity for many firms. Many cloud-based platforms, like Receipt Bank, Xero, and MYOB, allow accountants to slash the time they spend on work. The great thing is these tools produce accurate and real-time data that accountants need in providing financial advice.
"You will get a lot more efficiency from having all cloud-based applications rather than having to worry about remote desktop connections or terminal services."

Mark Said, CEO, MKS Group
It greatly impacts productivity because everyone—including the client—because you can access data anytime, anywhere. Security is not a problem, too. It also eliminates the need to constantly back-up the version you're using, saving you time and money.
Automate Your Processes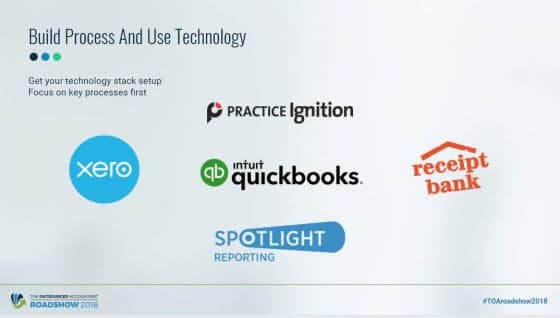 Embracing artificial intelligence is a smart move for firms that want to enhance capacity because it automates many processes that take up accountants' time. As much as most accountants don't want to deal with low-impact tasks—bookkeeping, tax preparation, marketing, and other administrative tasks—they can't because they're part of compliance.
Through automation, they won't have to spend time on such tasks and, instead, focus on client-facing tasks.
Train Your Staff
A highly skilled staff will produce quality output. Accountants with advanced skills and learnings can satisfy the client's needs, which results to improved client experience. Firms that invest in their staff stand to get a good ROI.
Additionally, accountants are most likely to want to be trained by their employers, so this should also boost morale, leading to more motivated employees.
Delegate Or Transfer Certain Tasks
The most logical way to deal with the lack of capacity is to transfer work to someone equally skilled and, more importantly, who has the time. Setting up an offshore team will take away the burden from your onshore team and, at the same time, boost productivity.
You will be able to get more work done without demanding more time from your already-exhausted staff.
Adapting offshoring as a business strategy is a smart move for accounting firms because it allows you to tap into the expertise of highly qualified individuals to improve your output. By offshoring accounting services to places like the Philippines, you can fully maximise your onshore team. Getting the repetitive, low-impact tasks out of the way will give you more time to focus on business advisory so you can get more clients and increase your bottom line.
To know the many roles you can outsource so you can increase capacity for your firm, read this post.
So how do you build a global offshore team to complement your onshore efforts? The Outsourced Accountant is going to have a webinar on setting up an offshore team on March 29th. In here, you'll learn expert tips on increasing capacity so you can have more work-life balance and grow your business.
---
Looking to scale your business by getting the right people to do specific roles? Call our global offshoring specialists at 1300 896 522.
---