Top accounting blogs from around the world to inform, engage and maybe even entertain you.
Like 77 percent of internet users (according to research), you may read blogs to find information and learn about new subjects – such as what's new in the accounting industry.
The accounting industry isn't lacking in blogs, either. Out of the hundreds of them, how do you know which ones you can skip and which ones are high quality and worth a click?
We've done some research and have compiled this list of the top 5 accounting blogs anyone in finance should be reading.
Criteria for the top 10 accounting blogs
Our list of the top 5 accounting blogs are based on the following criteria:
Informative and engaging – the blog is enjoyable to read and offers useful information
Readability – the blog is well written and easy to understand
Publication frequency – blog posts are published consistently/blog is regularly updated
The blogs are listed in no particular order.
1. Future Firm
Future Firm, a provider of technology, marketing and practice management resources for accounting firms, publishes blog posts that cover both serious and lighter topics: Annual guides, posts on starting a bookkeeping business in 2021, the importance of celebrating wins, accounting work-life balance and more.
Written by CPA Ryan Lazanis, founder of Future Firm, the blog posts themselves have a magazine feel about them, but that's not a bad thing – we mean the page layout makes them visually appealing and easy to read and digest.
"My blog is geared towards those running small to mid–sized firms who want actionable content to help quickly create a modern, scalable model, with content focusing on automation, technology, pricing, marketing and overall practice improvement," Ryan wrote.
2. Xero
Accounting software company Xero's blog contains news and resources for accounting firms, such as advanced tips for partners, a post on employee management tools, and even a piece on growing your brand with social media.
Part resource library and part newswire-ish (with posts on increased minimum sick leave entitlements for New Zealand employees and what Australia small businesses need to know about changes to STP (single touch payroll), it's clear a lot of effort goes into each post to provide readers with comprehensive information.
3. Practice Ignition
Practice Ignition, which enables accounting firms to send its clients a single smart proposal they can read, sign and pay for in one place, focuses its blog on accounting, technology and professional services.
More specifically, it features customer spotlights, product updates, and several posts on the topic of clients (for example, "Why effectively re-engaging clients is your practice's secret profit–boosting weapon").
The posts are on the longer side, but they offer plenty of actionable content, such as a guide to client onboarding.
4. Practice Protect
Practice Protect is a cybersecurity platform for accountants and its The Accounting Online Security Blog – no surprise – focus on security, for email, online and mobile devices.
Informative and written and presented in an engaging style, readers will come away with tips to keep their data safe to a greater awareness of scams making the rounds during the COVID–19 pandemic.
A great one-stop resource on cybersecurity.
5. BGL Corp
We like BGL Corp's blog because it not only talks about taxes, software and compliance, but it covers subjects that affect accountants and bookkeepers, such as mental health. Take the posts "Mental Health: No judgment. No shame. No bias. Just listen." and "Lockdowns truly suck," for example.
BGL, a provider of SMSF administration and corporate compliance management software solutions, sprinkles its blog posts with opinion and personality. It also features company news, making the blog a good place to go for all news and information BGL Corp offers readers.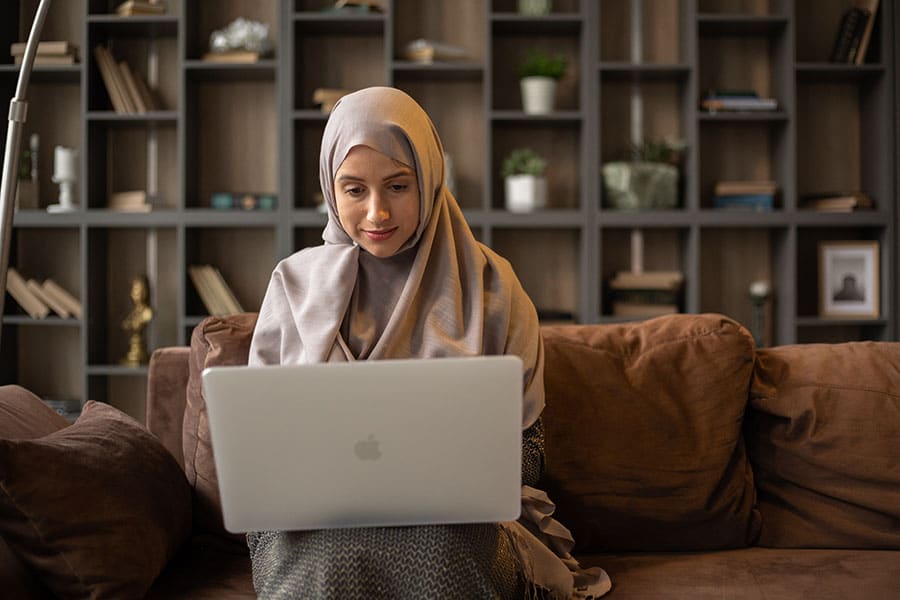 Many providers of accounting products and services publish blogs.
6. Pure Bookkeeping
For practical information on taking care of your firm and yourself, and that cites experts, turn to Pure Bookkeeping's blog.
Written in a relatable and conversational style, readers will find business-related posts on how to sale without sounding salesy, ways to make unhappy clients happy, and signs you're ready to grow your bookkeeping business.
The training and coaching company also publishes lifestyle pieces for self-care, such as "5 daily habits to help you age well," and "11 ways to manage stress."
7. The Fraud Files Forensic Accounting Blog
Tracy L. Coenen, a U.S.–based certified public accountant who is certified in financial forensics, is the author of The Fraud Files Forensic Accounting Blog: Commentary on Fraud, Scams, Scandals and Court Cases. She is also an award–winning speaker, consultant and book author.
It comes as no surprise then that Tracy's blog posts reveal she clearly knows what she's talking about – she writes clearly and confidently, providing informed comments and even advice on how to handle fraud.
The personality that comes through in her writing will also keep you reading – and learning – about this darker side of finance.
8. The Blunt Bean Counter
Meet Mark Goodfield. He's a CPA based in Toronto, Canada, and he shares his blunt, funny and opinionated thoughts on income taxes, finance and the psychology of money on his award–winning blog, The Blunt Bean Counter.
While he does blog about investing, retirement, estate planning and other tax and finance topics, he also includes more light-hearted posts, such as the life questions financial guru William Bengen asks himself before he goes to sleep every night.
Mark writes in a very conversational style, so reading his posts might make you feel like you're having a chat with a wise friend.
9. RightWay
RightWay is a provider of accounting services and business advice, based in New Zealand. What's great about its blog is that it can be enjoyed by small business owners, financial services professionals and clients of those professionals.
RightWay's recent blog posts, such as "Cash flow trends to look out for," "Top tips to manage misbehaving staff in your business" and "Not all business goals are financial" reflect the variety of topics the blog covers in a conversational style.
The blog isn't all talk, though. RightWay includes figures, statistics and expert input in its blog posts, lending to its credibility.
10. AccountingWEB
While AccountingWEB is based in the U.S., many of its blog posts are non–region specific, meaning the information in them can apply to readers anywhere. Take the posts "Is Your Firm Ready for and Emergency" and "Display Times as Hours/Minutes in Excel," for example.
AccountingWEB also features news and opinions on tax, accounting and practice management. Each blog post is tagged based on topic, for example, Clients, Individuals, Business Tax, Excel and Practice Excellence. This makes it easy to locate posts surrounding a particular topic – click on a tag and be taken to a page feature all the blog posts about that particular topic.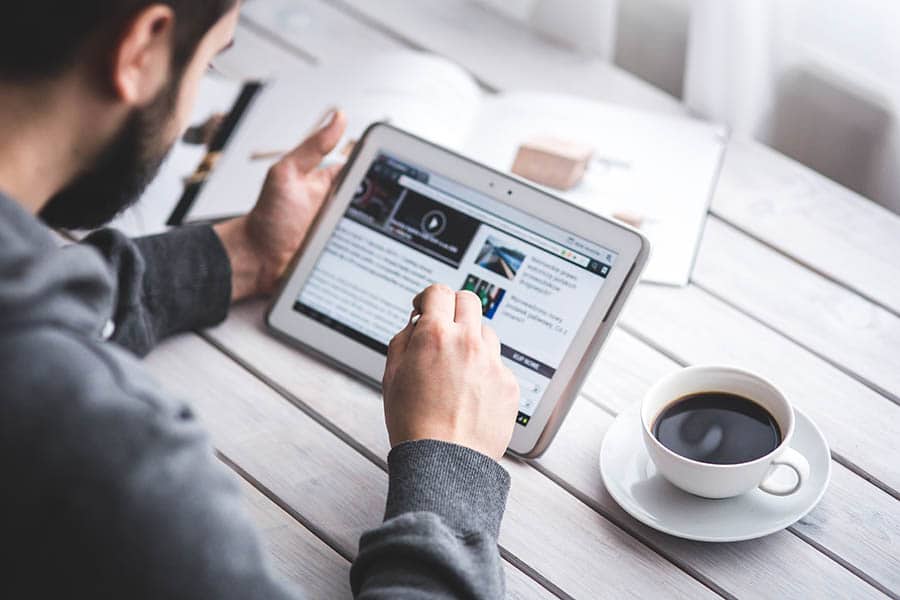 Blog posts can contain information ranging from tips, reports, surveys and announcements to company news.
Conclusion
Informative and engaging accounting and finance blogs that are well-written can help accountants stay up to date on the latest news and opinions in the accounting industry, and even help them manage their firms.
We've rounded up 10 accounting blogs from around the world we believe are worth spending time reading:
Future Firm
Xero
Practice Ignition
Practice Protect
BGL Corp
Pure Bookkeeping
The Fraud Files Forensic Accounting Blog
The Blunt Bean Counter
RightWay
AccountingWEB
Informative blogs are just one resource accounting firm owners can use to help them run their business. Outsourcing accounting tasks is another. Learn more about this solution by signing up to receive our free accounting outsourcing strategy and plan.