As more and more accounting firms are considering outsourcing as one component of their delivery model, a number of key issues have arisen which can influence success or failure.
While it has become much easier these days, offshoring is not a magic pill for firms that want to enhance efficiency and improve capacity. Planning is crucial.
The most obvious benefit of offshoring is pure cost saving. Business budgets in Australia, New Zealand, the US and Canada stretch further when employing offshore in the Philippines, easing pressure on those onshore in a number of key areas.
Outsourcing accounting can help firms:
Operate more efficiently
Access a more diverse skill set
Add more value to onshore work
Retain both onshore and offshore employees
Ultimately, grow and strengthen your business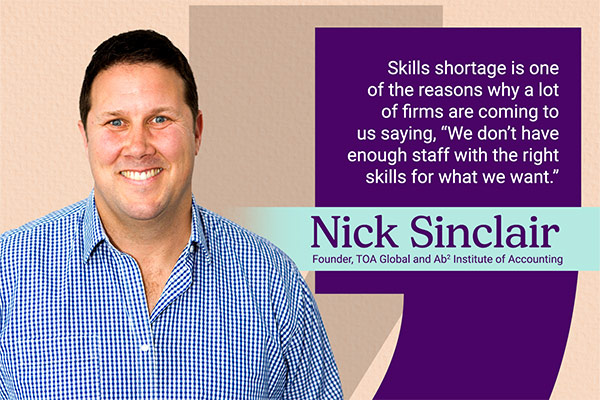 Outsourced Accounting offers Lower Costs and Competitive Pressures
Firms choosing the offshore route have indicated that their main motivation for adapting this business model is lower costs. Contending pressures brought about by factors like, increased competition and smaller client and customer bases also drive companies to employ offshoring's cost-cutting practices.
Now firms can either pass on these savings to their clients so they can offer more for less or keep their current prices and enjoy larger margins.
Access to a Diverse Pool of Skilled Employees
Skill shortage is a pressing factor affecting the current global accounting landscape. In many regions, companies have sufficient access to a candidate pool, but not to those who possess the training or experience in the skill sets required for specific roles.
One common scenario is this: you receive 30 resumes for an accountant role and discover that 29 are unsuitable. The one that you find to be suitable then costs far more than you budgeted.
This uncomfortable hurdle can be overcome by tapping into the large pool of offshore talent, specifically in the Philippines. Outsourced accounting provides firms access to a more diverse pool of skilled employees so they can enjoy:
Specialist knowledge
Resources that may not be available locally
Niche skills
Better quality compliance work
More time for onshore employees so they can focus on key client-facing tasks
Building strong offshore teams allows companies to enjoy levels of workforce flexibility that are difficult to achieve with just an in-house team.
Higher Value Work and Employee Retention
When time-consuming compliance tasks are taken off the shoulders of onshore employees, your onshore staff are able to focus on more revenue-generating tasks.
Onshore accountants become empowered to engage more with clients and can become trusted advisors. They can better provide financial advice because they now have more time to analyse and report on important data.
Outsourcing Accountants as Part of a Long-Term Business Strategy
Offshoring is becoming easier and easier with technological advancements. Combine this with the right amount of preparation and a clear strategy, firms can enjoy the growth they aim for.
Local team members (and executives) need to be supportive and committed to this business model to ensure the success of any offshoring.
Strategic planning from the leadership team can help minimise future risks and ensure solutions to possible challenges are mapped out.
Onshore team members need to be informed of the purpose and process and what role they're going to play in the strategy.
When preparing to offshore, ensure that your organisation has the right systems and processes in place.
The onshore team must clearly map out all processes prior to offshoring to avoid future problems.
Quality control standards should be implemented within the onshore team first.
Addressing Risks and Challenges
Just like any other business strategy, offshoring naturally comes with some risks and challenges, especially now that the industry is constantly evolving. Some of the key concerns and solutions are outlined below.
People look for diversity in their work, so those given small, repetitive administrative tasks may eventually experience burn-out and eventually leave.
Employees want to progress in their careers in a shorter period of time.
Turnover is high in places where there's a high level of competition.
Countries with poor regulatory frameworks can discourage clients who want to offshore.
Cultural differences (i.e. language barriers) can impact a firm's offshoring strategy.
Here are some tried and tested ways to deal with these challenges:
Build an inclusive culture within your company.
Ensure high employee engagement.
Make sure that employees can enjoy career growth.
Allow your employees to do higher level work that will help them learn and develop new skills.
Rotate people across tasks and processes.
Promote mutual understanding between offshore and onshore teams through site visits.
Offer cultural training programs to your entire team.
Offshoring has tremendous benefits to firms. When done right, it can improve productivity, enhance efficiency and increase profits. But it is important to know that you do need to invest time and effort to make it work for everyone.
Originally published on 31 January 2018 – updated on 20 May 2022.
---
TOA Global helps accounting firms from all over the world grow their capacity, margins and profits through global outsourcing. Get in touch to request a Free Accounting Outsourcing Strategy for your firm.