When accounting firms succeed at growing capacity, they suddenly find themselves facing a "quality problem": plenty of room for new clients.
There are many ways to acquire new clients. However, client referrals are consistently rated by accountants as one of their favorite sources of new business, for several reasons:
Referred leads tend to be warm and easy to close.
Current clients often introduce others who are a good fit.
The cost is nominal or even zero.
In this article, we'll explore the 4 Referability Habits to "bake into" your practice. Accountants who consistently execute these 4 habits win more new business at lower cost.
What Are The 4 Referability Habits?
The 4 Referability Habits are a concept created by Dan Sullivan from Strategic Coach. They are:
While these habits may seem like basic courtesies, it's surprising how many busy accounting professionals skip them, eroding relationships and losing referral opportunities in the process.
So let's dive deeper into how these habits apply in to accounting firms.
Why Accounting Clients Refer (And Why They Don't)
A great deal of research has been done into the reasons why people refer. (This podcast on Orchestrating Referrals from I Love Marketing is well worth a listen).
One common motivation is the desire of the referrer to be seen as a hero to the person they refer. Therefore, their likelihood of referring will be strongly influenced by how certain they are that you'll deliver for the person they referred.
Conversely, if they doubt your reliability, they'll never stick their neck out to refer new business.
It's in this context that you should consider the 4 Habits:
Habit 1: Show Up On Time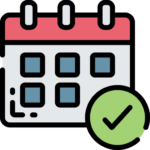 Is punctuality a shared value in your organization?
Do your people arrive on time (or ideally a few minutes early) for each meeting?
Do you make sure teleconferencing links are sent in advance, or do you fumble around looking for them at the last moment?
Do you have your notes / reports / spreadsheets / presentations ready to go, or do you spend the first 5 minutes of a call finding them?
All these behaviors send a signal to clients that you're respectful of their time and are on top of your workload.
Is A Lack Of Punctuality A "Tell" For Being Disorganized?
One of our partners related a story that has stuck with me.
Several years ago, he was referred to an accountant who had a reputation for being extremely knowledgeable on tax and investment strategies.
At the first meeting, the accountant was 15 minutes late and was seen in the background shuttling between offices, printing out documents.
On the day of the second meeting, the prospective client received a text message asking to put back the meeting by an hour because "another client meeting was running overtime".
While the quality of the advice seemed solid, the accountant created a perception of being unprofessional, disorganised, overworked – or perhaps all three.
That accountant missed out on a good client because he couldn't show up on time.
Ideas To Help You Show Up On Time:
Use scheduling apps such as Calendly, Acuity Scheduling or ScheduleOnce to block out your calendar.
Leave time buffers pre-and post-meeting to allow for set up and clean up.
Employ enough back-office staff to ensure your client-facing people have the time and mental bandwidth they need to provide a great experience.
Habit 2: Do What You Say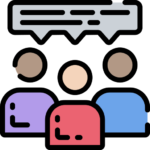 The second habit is to do what you say. To do this, you need:
Think of a Toyota factory. Every vehicle coming off the production line is effectively identical to the last: built on time, to spec and to budget.
The factory workers are never surprised by a pink elephant rolling off the production line, when what they were expecting was a new Prius.
That's the kind of delivery to aspire to. Delivering on your promises is critical to people referring you. The referrer needs to feel confident they're sending their friend to a "safe choice".
Habit 3: Finish What You Start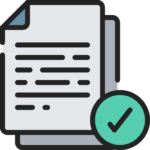 The third habit is to finish what you start.
While clients may frequently keep you waiting on information and requirements, firms can also be responsible for projects that stall.
Getting control over your workflow is key to finishing what you start in a timely manner. Where a project or deliverable can't be completed on time, remember to:
Remind the client that you're still on the case
Update them on the new timeframe
Provide an opportunity for them to respond
Some of our clients have hired a "Traffic Manager" (see Non-Accounting Roles That Accounting Teams Are Hiring Offshore) whose job is to stay on top of workflow, clear blockages and manage client expectations.
Habit 4: Say Please And Thank You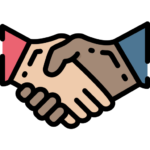 The fourth habit is to say please and thank you.
It is this habit that most people associate with "asking for referrals".
(However, it's worth remembering that no amount of asking for referrals will work if your clients aren't satisfied with your service delivery.)
"Saying Please" means doing things like:
Directly asking clients for referrals. This type of request works best when it is specific and targeted. For example:

"We're working with a lot of manufacturers right now to access some of the new tax incentives… Would you happen to know of any of your colleagues in XYZ Industry Group who are looking for extra cash flow that I might be able to speak with?"

Publishing a book, or other valuable information product (e.g. booklet, video, ebook) that you give to clients to pass on to their associates.
Asking for referrals whenever you hit a "high point" in the relationship (e.g. after getting the client a big tax refund, helping them restructure etc.)

Reminding clients how to refer in your regular client newsletters.
In your email signature.
And "Saying Thank You" means baking in systems to:
Acknowledge every client for both successful AND unsuccessful referrals (i.e. introductions).

Track and reward referrers (either with a token acknowledgement, or a more substantial gift)
Thank referrers in newsletters and other firm publications. Doing this:


Publicly acknowledges people who referred, and
Signals to OTHER clients that, "this is an accounting firm that is referred often", giving them tacit permission to do so too.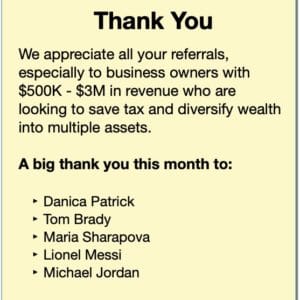 Conclusion And Next Steps
The core message of this article is to make referral generation systematic within your firm so you generate a steady and increasing flow of referred clients.
Making this happen requires a mixture of people, process and technology. And sometimes it's also a matter of organizing your team in the right way to ensure your client-facing people have the capacity and the headspace to provide a great experience that clients just can't help tell their friends about!
If you need a hand getting the right resources in place, we'd love to help. Simply contact us to get a Free Outsourcing Strategy And Plan for your firm. This is a detailed blueprint for rapidly scaling your capacity, margins and profits.