The value of a good book is that for less than $20, you can benefit from 20 years of wisdom.
Here's our list of the 12 best business books for accountants who want to thrive in today's world. Whether you're an ambitious graduate or an experienced accounting partner looking for your next growth boost, these titles are sure to help:
Strategy and Management
Scaling Up is one of the best single-volume business playbooks for "ScaleUps" — meaning firms that are beyond the "startup" phase and are ready for growth.
The book is organized into 4 sections that address the key challenges that growing firms face:
Attracting and keeping the right People
Creating a differentiated Strategy
Driving flawless Execution
Having plenty of Cash to weather the storms
This volume is overflowing with practical tips and examples. You could literally treat this book as a year-long growth handbook and you'd never run out of material.
The Wealthy Accountant is the veteran accounting firm advisor Rob Nixon's latest work.
This book has several advantages. Firstly, it's written specifically for accounting firms, so there's no "translating" from other industries to do .
Secondly, it brings a multi-disciplinary approach to breaking the "more money = more work" connection. The author provides actionable ideas for all aspects of firm profitability and growth, including:
Targets and goal setting
Designing your offerings
Optimizing your pricing
Levers for driving profits
Building a team culture
Productivity and time management
Leveraging systems and technology
Building a practice bigger than yourself
Leadership and People
Start With Why succeeds where many other books fail in helping to define your business purpose.
The "WHY" in the title is the reason you get out of bed in the morning; the motivation for your team to go the extra mile; and the justification for clients to value what you do much more than just a business transaction.
While some readers will find the examples too "corporate" (Apple features prominently), if you're looking for inspiration to crystalize your WHY, this book is required reading.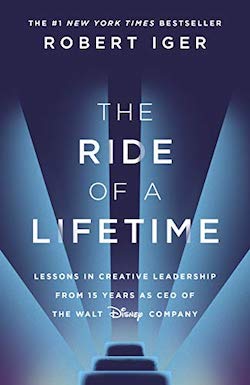 If you enjoy a good business memoir, this is one of the best. When Robert Iger became CEO of the Walt Disney Company in 2005, the company was facing difficult times. 14 years later, the company had quintupled its value and was the largest and most respected media company in the world.
In The Ride of A Lifetime, the author breaks down his leadership philosophy into 4 key principles:
Optimism: an leader finds the path toward the best possible outcome and focuses on that.
Courage: leaders have to be willing to take risks and place big bets.
Decisiveness: all decisions, no matter how difficult, can be made on a timely basis.
Fairness: treat people decently, with empathy, and be accessible to them.
Trillion Dollar Coach by Eric Schmidt, Jonathan Rosenberg and Alan Eagle
Trillion Dollar Coach documents the coaching lessons from the greatest executive coach in US history, the late Bill Campbell.
Campbell was the executive coach behind a who's who of corporate luminaries including Steve Jobs from Apple, Larry Page and Sergey Brin from Google, Jeff Bezos from Amazon and many, many more.
The value of this book for accountants lies in understanding:
How Campbell coached teams and not just individuals
How ethics and empathy pay an important role in the C-Suite
How asking the right questions can drive team members to excel
Customer Experience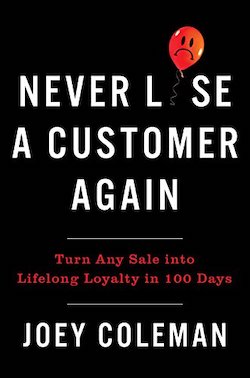 In Never Lose a Customer Again, the author offers a framework for dramatically increasing client retention. He identifies 8 distinct emotional phases clients go through in the first 100 days after engaging your firm, and proposes specific tactics for addressing each phase.
He also encourages the reader to develop a First 100 Days Playbook that incorporates at least 6 touchpoints:
In-person
Email
Mail
Phone
Video
Presents (Gifts)
As a result of reading this book, you'll have the tools you need to create a WOW onboarding experience that creates happy clients who enthusiastically refer.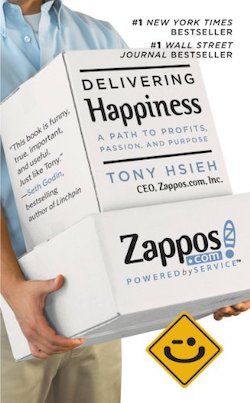 Delivering Happiness has become a "classic" in the customer service genre since its publication in 2010.
The book talks about how to embed customer service as part of your culture, not just the responsibility of specific roles or departments. It shares many stories and thought-provoking tactics to consider, like offering brand-new employees $2,000 to quit if they don't think your culture is a fit.
This book may be a good one to pick up if you'd like your whole team to become more customer-oriented.
Sales and Marketing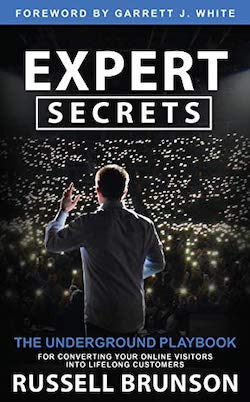 For many accountants, the world of marketing and in particular digital marketing is somewhat of a "dark art".
Russell Brunson is one of the leading lights in the online marketing world, and in Expert Secrets he reveals dozens of actionable tips and strategies you can use to leverage digital and inbound marketing in your business.
One proviso: you'll need to translate the examples into the more traditional world of selling professional services. Don't assume these strategies won't work because not many accountants use them. That is precisely why they do work!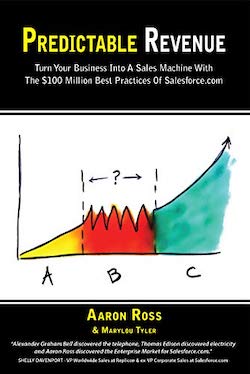 Many accountants operate what's called a "craft shop" model for generating new business. There are a handful of "rainmakers" who are responsible for all aspects of client acquisition.
This can bring in a trickle of new business — but what if you want an avalanche? In Predictable Revenue, the authors unpack a new type of sales process that uses division of labour to drive dramatically increased throughput.
This book will give you tangible takeaways for organizing your marketing and sales function to deliver significantly higher throughput.
Operations
Work The System by Sam Carpenter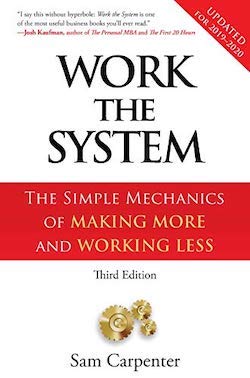 Work The System tells the story of a call center owner in regional US who was near the point of financial and physical collapse before he realized he needed to re-invent his business.
What he developed was a method of embedding systems thinking into every aspect of his business including people, culture and operations.
At the same time, he dramatically increased revenue and profits, while paying all his staff well above industry average wages.
The Goal by Eliyahu Goldratt
The Goal is a "business novel" that illustrates the concepts of The Theory of Constraints – a methodology for improving output in any "production" environment.
While the novel is set in a manufacturing plant in the United States, the lessons apply equally to an accounting firm which is "manufacturing" packets of work.
The book highlights the role of bottlenecks in any manufacturing process, and provides a methodology for freeing up these constraints to yield more output.
It also reveals the hidden dangers of local optima (optimising for just one part of your business, instead of the whole system).
While the narrative style may not be to everyone's taste, The Goal is regarded as a business classic over 35 years since it was published.
Mindset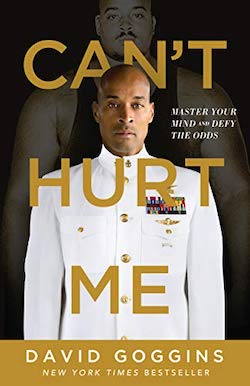 Whereas the previous 11 titles in this list relate to business principles and techniques, You Can't Hurt Me is about the power of grit and determination in controlling your destiny and achieving success.
Goggins started life in abject poverty. But through self-discipline, mental toughness, and hard work, he transformed himself from a depressed, overweight young man with no future into a U.S. Armed Forces icon and one of the world's top endurance athletes.
In Can't Hurt Me, Goggins shares his life story and suggests that most people only tap into 40% of their capabilities. He calls this The 40% Rule, and his story illuminates a path that anyone can follow to push past pain and fear to reach their full potential.
Conclusion
The way accountants learn has changed. Infrequent learning in big chunks has given way to a much more agile approach, as we identified in Trend #7 of our Top 10 Accounting Industry Trends:
Our hope is that you'll explore some of these book recommendations to get the information you need right now to take your career and your firm to new heights.