A productive collaboration between our clients and TOA Global is key to building successful global accounting teams. In this blog, we've taken feedback and insights gathered from roadshows, speaking engagements, and peer-group networking events to explore the main reasons our more than 1,000 international clients choose to scale efficiently with TOA Global's elite accounting talent.
Let's start with that one component that is always in short supply – time.
1. More Time
Firms thrive or merely survive depending on the intelligent use of time – be it spent building connections, growing the business, or taking care of team members. Time is a firm's most precious commodity, so it stands to reason that processes, like the use of global teams, frees up a firm when handled by an external provider.
2. Accounting Industry Expertise 
The Philippines is home to some of the best accountants and bookkeepers in the business. For nearly 10 years we've grown strong connections with local networks while growing our hands-on, embedded support teams. Our understanding of local talent, their goals, and even their challenges means that we're best placed to expedite tailored outsourced accounting teams quickly and without miscommunication.
But our expertise extend to the larger world of accounting too. We're founded and run by real-world accounting professionals and are often the go-to company for industry insights, and accounting, bookkeeping and professional skills training delivered through our Ab2 Institute of Accounting.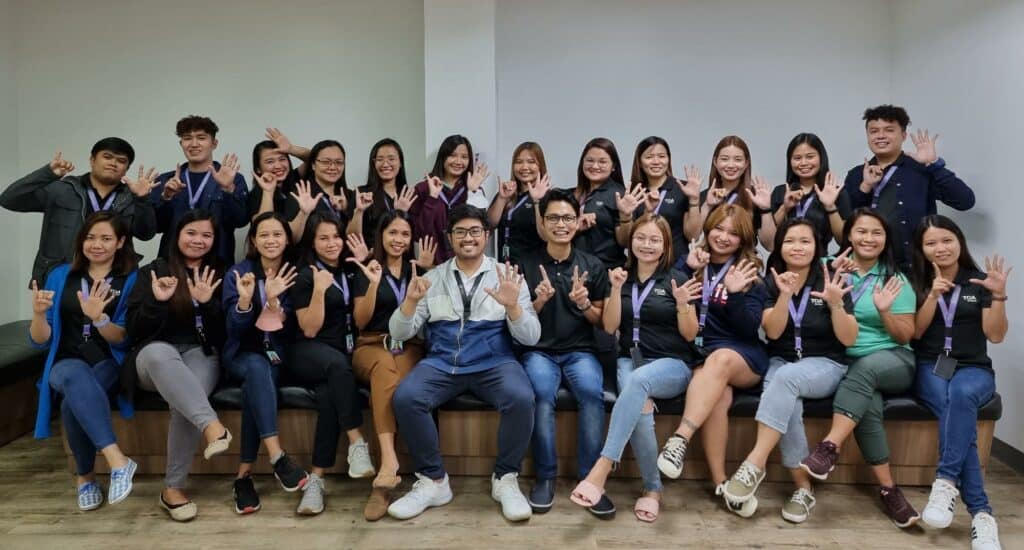 3. High-Calibre Training
Outsourced accounting can sound daunting when unfamiliar. So, we ensure each talented global team member holds certifications and post-graduate qualifications from highly respected colleges and universities. Plus, our global teams stay on top of the latest developments and technologies in the accounting industry through fully-customised professional development plans scheduled throughout their tenure. Courses cover compliance, success skills, and technical training according to the role.
TOA Global also offers the Accelerator Program, which trains accountants for seven weeks in all operations and compliance protocols required by firms in either the United States or Australia. On completion of the program, they are placed with one of our more than 1,000 international clients as a global team member, without having to leave their local communities.
All training, qualifications and certifications are expertly delivered through our award-winning Ab2 Institute of Accounting.

4. Trusted Technology
TOA Global's clients know that our technical infrastructure is second to none. Our office spaces are fitted with built-in fail-safes for electrical interruptions, and they offer modern working computers and strong fibre connections in four major cities. Our in-house working platforms, collectively known as the "TOA Global Galaxy", seamlessly connect clients with their teams in real time, boosting efficiency and shortening turnaround times.
5. First-Rate Facilities
TOA Global's accounting teams are enabled by world-class equipment and facilities. While our on-site security ensures the physical safety of your team members, all our amenities are carefully thought out to enhance their wellbeing. We offer on-site nurses, breakout rooms, cafeteria facilities, and private meeting areas, and team members have access to a variety of amenities in and around our office blocks.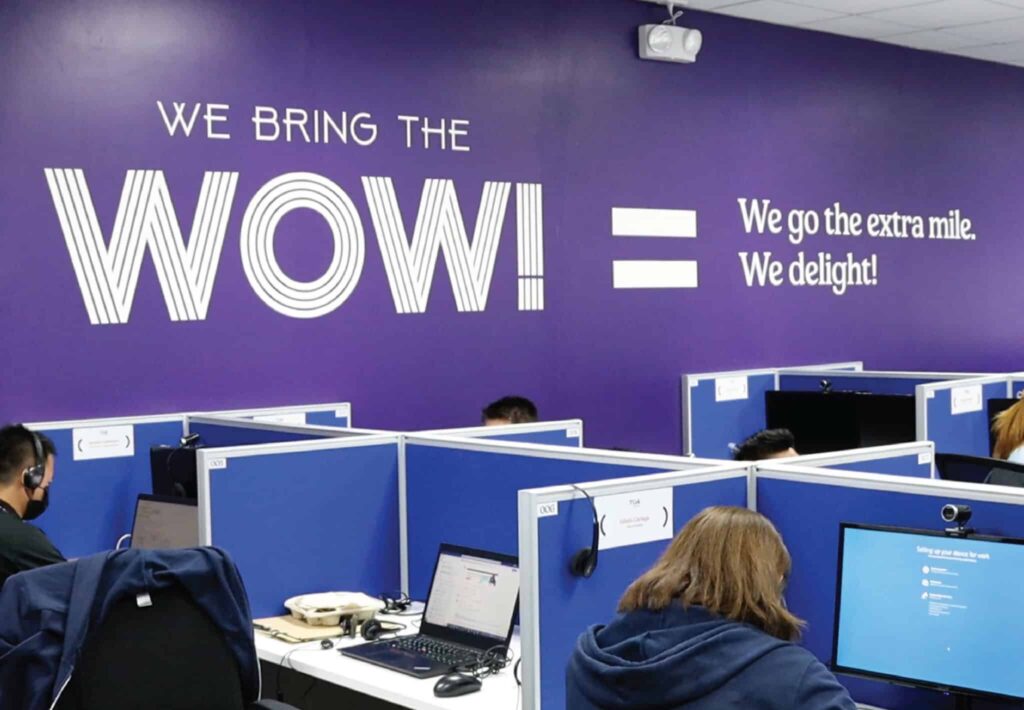 6. 24/7 Security
Cutting edge facilities wouldn't mean much if they weren't supported by equally advanced cyber security. TOA Global provides enterprise grade security that protects both our business and our clients. These measures include resilient global security through our secure systems suite, multifactor authentication technology, regular backups and team compliance training.  
7. Reputation
Since our founding in 2014, we have built a reputation for global talent innovation in the accounting space and never rest on our laurels. Each new client we add to the TOA Global collective of more than 1,000 international partner firms, is an opportunity to learn, share, and explore new ways to enhance our offering.
How to plan for the best possible journey with your outsourced accountants
The benefits of choosing outsourced accounting will vary from one firm to another. Global talent strategy plans from TOA Global are designed for your accounting firm's very specific needs. 
Through our years of partnering with enterprises large and small worldwide, we've seen the pitfalls firms can face when embarking on a global teams journey alone. Fortunately, by partnering with a dedicated talent solutions provider like TOA Global, we're with you every step of the way for the best possible results. These are some outsourcing best practices we subscribe to:  
Begin by delegating less challenging work
Your outsourced accountants need time to understand your business and the people within. Start slow with simple administrative tasks; the big jobs will come.
Create standardised workflows
Set up a simple but comprehensive system for your team member's deliverables to help with turnarounds and expectations. 
Get clients and your local staff onboard
Remind your onshore teams that your global team members are not here to replace, but enable.
Plan to hire more than one remote team member
Distributed teams should be just that: teams. They work well with others onsite alongside them and, often, achieve faster turnarounds and higher-quality results as a consequence.
Take time to understand the global team's culture and fully integrate them into your company 
Integration is essential for your global teams to understand the climate they are working in and to deliver to these standards. Take the time to show them the ropes. 
Meet your global team members in person 
Never underestimate the value of meeting face-to-face. Make the time to do so and, in turn, make your outsourced accounting team truly feel like a part of your firm's family. 
TOA Global will guide you through all these steps, offering dedicated support and advice throughout your journey. If you're looking for the best-in-industry global talent solutions, contact us to arrange a free strategy session.