The workplace has changed, with more employees rethinking what they want out of their jobs. Trends such as The Great Resignation and Quiet Quitting made one thing clear: employees want purpose, growth, and continuous learning within their organization.
Having opportunities to learn and grow has now become the number 1 factor that people say defines an exceptional work environment. This means organizations need to ensure their employees will have access to tools, resources, and opportunities to help them advance their careers and capabilities.
TOA Global, the leading global talent solutions provider for the accounting industry, is well positioned to deliver this to team members.
In 2018, TOA Global Founder Nick Sinclair started a separate company, Ab² Institute of Accounting, to fill gaps in the training of accountants and bookkeepers and help them update their skills to meet changes in technology, the industry and their clients' needs.
Ab² Institute of Accounting offers several advantages for those who want to pursue a career in accounting or enhance their accounting skills, and these include:
A practitioner-designed curriculum that covers all aspects of accounting, taxation, and finance, and is regularly updated to keep up with changes in the industry, ensuring that students receive up-to-date information.
Experienced and highly qualified faculty members who are experts in their fields and use a variety of teaching methods to make sure that students can easily understand complex accounting concepts.
Flexibility that enables students to study from anywhere, at any time, allowing them to balance their studies with work and other commitments.
A supportive learning environment that provides students with access to a wide range of resources, including online study sessions.
Specialized learning and training opportunities
"Learning and development is fast becoming the number one reason candidates join organizations," Ab² Institute of Accounting Executive General Manager Sarah Stone says.

"Investment in learning increases growth and retention. It also attracts those who will make a positive impact on the organization."
At TOA Global, learning and development is an intrinsic part of our culture. We understand that every team member has diverse learning needs, so we built a specialized approach around those.

As the nature of accounting has continued to evolve, so have in-demand skills. That's why we have tailored a full suite of bespoke training programs that are 100% made for the accounting industry, updated regularly to meet the changing needs of accountants.

Let's have a look at the available learning and training opportunities that are based on our team members' role, learning needs, and career goals. If you become part of our elite global team, you will also have free access to these opportunities offered through Ab2 Institute of Accounting.
International accounting certifications
As an accountant, you need relevant and updated credentials to advance your career prospects, boost your earning potential and stay engaged.

When you gain deeper insights into the unique accounting requirements in different countries, both your competence and self-confidence grow. More than learning about the latest accounting standards, tax law, software and financial industry developments, you're building your professional identity as well.

We developed the Australian Accounting Course Special Offer, for instance, because we know that thousands of Australian firms are looking for professionals with updated skills—and that the best accountants are constantly seeking ways to grow.
If you aren't part of TOA Global (yet) but would like to work with U.S. clients, you can go for the U.S. Accounting Introductory Course, among others.

These Ab² short courses will give you employable skills in a matter of weeks, able to understand and apply the ethical frameworks and practices of accounting professionals in Australia, New Zealand or North America.

Or you can also use these as foundational courses for more advanced credentials.

The CMA® Certification is a highly sought certification for accounting professionals. This equips you with expertise in financial planning, analysis, control, decision support and professional ethics.
Once you secure this certification, you will be placed in the category of a well-rounded financial management specialist with the relevant skills set, which can help you advance to a more senior role.

"I achieved my CMA Certification through the Ab2 Institute of Accounting and my experience was flawless," says Rony Jaochico, a former student. "The trainers and support staff were very accommodating, knowledgeable and supportive in every step that I made in the CMA program.
"One of the things I loved most was how responsive they were to each question I asked, and the way they recommended an appropriate action. I loved participating in the mock exams and practice questions they provided because it allowed me to assess myself properly."
Cloud accounting software programs
You will benefit by receiving training on popular cloud accounting software programs such as Xero, QuickBooks, and MYOB. These certifications are designed by accountants with decades of hands-on skills and experience, which means your technical expertise will gain a huge boost.
Jariz Oebanda, who completed the Australian Accounting Industry Course, appreciated the Ab² team for their competence and willingness to help. "The courses are also affordable, and I enjoyed the advanced but user-friendly platforms for digital review and study."
Professional Development Plan
The Professional Development Plan (PDP) is intended to enhance your skills and provide you with new ones so you can unlock the very best of your abilities. The courses under PDP are developed by industry professionals who understand what you need to take your career growth to the next level.
You'll be well equipped to thrive in your current and future roles with these skills:
Leadership training
Technical qualifications
Success skills
Compliance courses
Continuing Professional Development (CPD)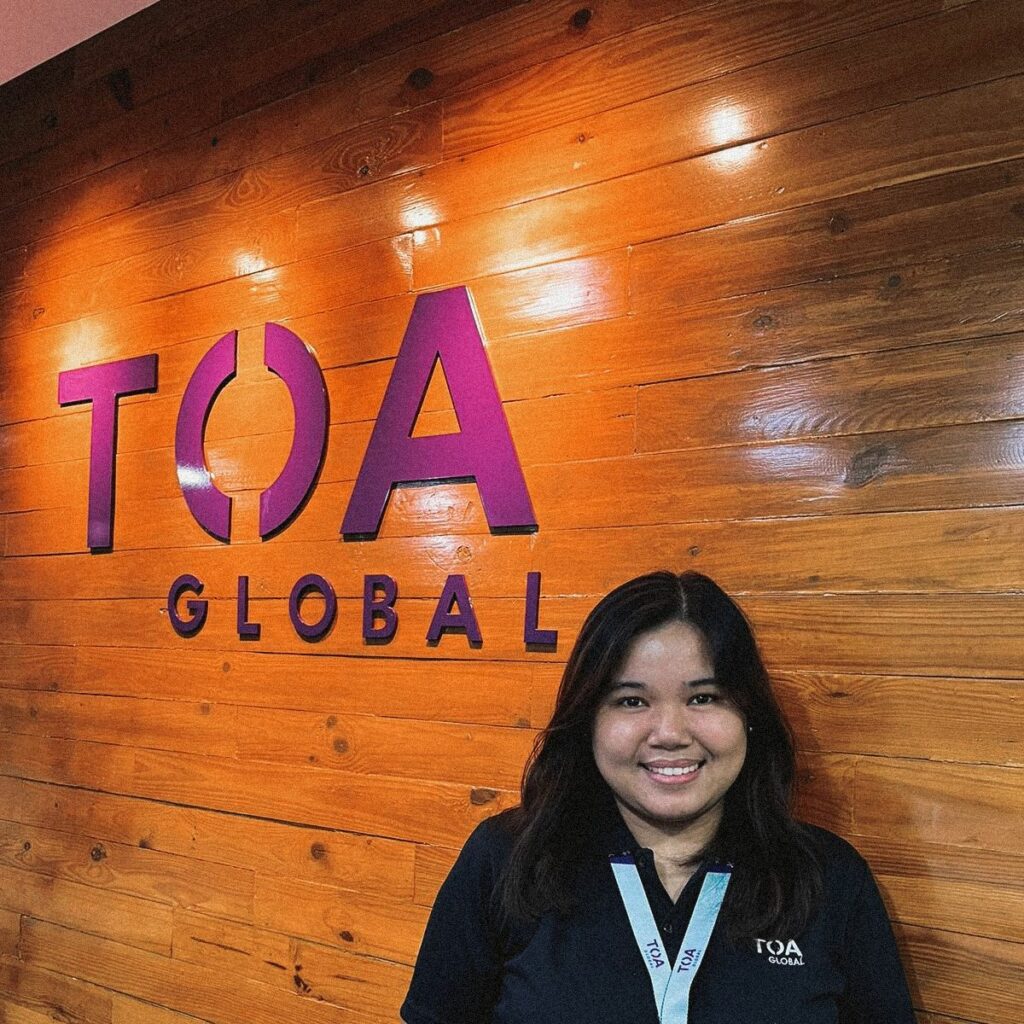 Move your career forward
"Getting ahead requires continuous learning to help you stand out from your peers," says Nick Sinclair, founder of TOA Global and Ab² Institute of Accounting.
At TOA Global, you will get the support you need to perform at your best and stay relevant every step of the way. We'll help you create a career trajectory that gets you to where you want to be in your profession and honors how you want to grow in your role.
Explore the available learning and training opportunities here and contact us today to find out more.