Many accounting partners and principals wonder how their clients will accept global outsourcing as a component of their business model.
Worldwide, thousands of firms are making the shift to a "two-office strategy", with a mix of onshore and offshore delivery. So it's clear that firms are able to bring clients along for the journey.
In this article, we explore some of the qualms that accounting leaders may have around client acceptance, plus review how to ensure strong buy-in.
What Client Objections Might Come Up?
Ultimately, most clients just want a great service for a fair price.
Nevertheless, it's quite common for partners and managers to at least consider the potential client objections that might come up from clients when it comes to outsourcing.
Will clients accuse us of "sending local jobs offshore"?
Will there be problems with work quality (or perceptions of work quality)?
Will clients have concerns about data security?
Will clients worry about worker conditions overseas?
Let's explore each one in turn.
Will clients accuse us of "sending local jobs offshore"?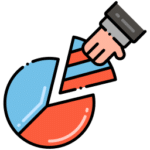 When some clients hear of outsourcing, they may assume that you're replacing local staff with offshore staff.
Usually the opposite is true. Most firms who hire offshore end up freeing up time to develop more business and add more value to clients with more, higher value services.
As a result, they end up hiring more people locally. See our article Does Offshore Outsourcing Cost Local Accounting Jobs? for more details.
Will there be problems with work quality (or perceptions of work quality)?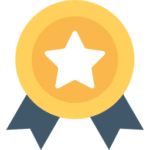 A few clients may be wary of having their work done by untrained or less experienced people overseas.
By explaining that all your offshore staff are suitably qualified with internationally recognised qualifications (e.g. CPA), you can nip this objection in the bud.
In addition, work performed by offshore staff will usually be supervised by an onshore manager or partner prior to presenting to the client or the tax office.
Will clients have concerns about data security?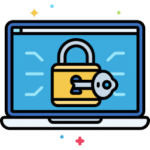 If clients were to raise concerns around data security, you should be able to respond that your outsourcing partner has best-practice security measures in place. This should include measures such as:
Strong physical security measures in place (e.g. prevention of unauthorised access to the facility).
Mandatory strong password policies, enforced by a security app such as Practice Protect.
Restrictions or protections on logging into the cloud sides of your network infrastructure.
Document management policies, especially after work is complete.
In practice, clients rarely actually ask questions like these, but it's nice to know you have a solid response ready if they do.
Will clients worry about worker conditions overseas?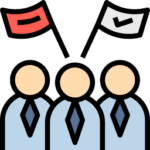 Some clients may wish to satisfy themselves that your entire team – including offshore team members – are working in safe and fair work conditions.
When our accounting firm clients attend our Annual TOAcon conference or tour our facilities in the Philippines, they are often extremely impressed by the facilities, support and conditions.
How To Communicate The Benefits To Clients
Like many facets of client delivery, communication is key. The more clients understand why you're doing what you do and how it benefits them, the more on-board they'll be.
Try This Sample Engagement Letter Language
When fulfilling your obligation for disclosure in an Engagement Letter, a brief statement of the benefits is a good idea. Language like the below can be useful:
"Like you, we are operating a business and experience the same pressures as many of you. We wish to provide greater value by being more available and proactive with advice and solutions, whilst keeping our costs, and therefore fees, under control. We are now employing a number of strategies which we hope will enable us to do this, and remain competitive with the fees we charge.
One of those strategies is to outsource some process work to assist your advisor. We currently have a relationship with a company which provides qualified accounting professionals 100% dedicated to our firm under our direct control, working from modern offices in the Philippines, trained on our systems. The firm operates to extremely high ethical, privacy and security standards.
These accountants, whilst part of our business, have limited, audited access to our software and client information, that we constantly monitor ensuring no information is ever downloaded offshore. Thereby we are able to cost-effectively undertake accounting functions under our close supervision."
Feel free to swipe and adapt this to your needs.
SHOW Clients The Upside
The real lightbulb moment for clients is when they start experiencing the benefits of your new structure.
When you're reaching out to clients proactively in advance of key deadlines… spending more "face time" with clients… and delving deeper into their businesses with higher-value advisory solutions – clients will really understand the value you offer.
Client Objections: Real Or Imagined?
When exploring the concept of accounting firm outsourcing, these are some of the thoughts that come to mind.
However, according to the experience of our [toa_count target="firms"]+ firm client base, accounting clients rarely raise these objections in reality.
Like most other areas of life, clients are chasing value. Global outsourcing is just another way to deliver value to clients.
If you'd like to find out more about how we can help grow your capacity, margins and profits, contact us to request a Free Outsourcing Strategy and Plan for your firm.