Can accounting be outsourced? It sure can, and it is — accounting services, along with IT services, are the most commonly outsourced tasks by small businesses, a survey by Clutch of 529 small business owners and managers suggests, with 37 percent of respondents commonly outsourcing finance and accounting services. (The same percentage outsources IT).
"These tasks may be most commonly outsourced because they are highly technical and require specific skills such as understanding how to operate accounting software," Clutch reported. "Experts noted that accounting decisions can also set the direction for all other operations within a business."
A small business owner can benefit from outsourcing certain aspects of accounting to an expert, instead of inefficiently or incorrectly attempting it on his or her own, "potentially leading to a cascade of misdirection and inaccurate numbers," according to Clutch.
Things to consider before outsourcing accounting
But can accounting services be outsourced by your particular firm? This depends on a few factors:
Your objective for outsourcing
Whether or not an outsourced accounting service is a good match for your firm
Whether you're able to communicate with a global team, in terms of time and technology
Once you have clarity on these considerations, you're well on your way to knowing whether your firm is in a position to delegate its accounting services to a global team and reap the benefits. Let's now get you some clarity by examining these three factors.
1. The objective of outsourced accounting for your small business
Pin down the exact reason why you need to delegate your accounting services to a global team. Yes, outsourcing can help save on costs, but that shouldn't be the driving force of your decision. Identify which of your key pain points an outsourced accounting service can address with the solutions it offers you.
A small business owner located in a suburb might turn to outsourcing because he or she is at capacity and needs to hire additional staff but has been struggling to find talent who is willing to come out to the suburb. Another owner may wish to delegate accounting and compliance work they've been completing themselves, so they can focus on delivering greater value to clients.
If you need a hand identifying your objective, you may find our article Top 5 reasons to outsource accounting services helpful.
Once you've chosen an outsourced accounting service, make sure they understand your objective as well as you do, since the objective is what will provide them with direction. But before you get to that part you need to find the best partner for you.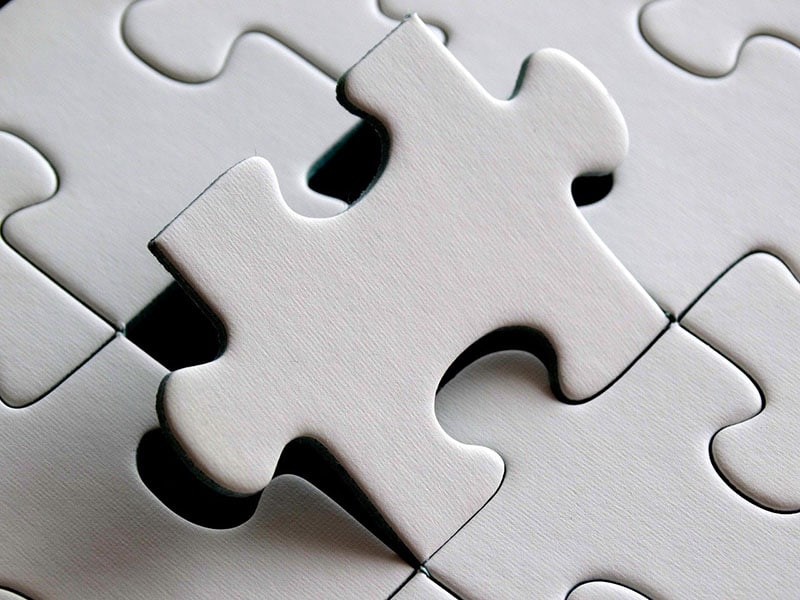 Choosing an outsourcing partner is similar to hiring staff, in that you want who you hire to be a good fit.
2. Whether an outsourced accounting service is a good fit
Some small business owners may choose to do a trial run with a couple of outsourced accounting services to see which one will be the better partner for them going forward.
This is what Badger CPA did with TOA Global and another company.
"We engaged with two different companies. One was TOA and the other one was located in India," says Shannon Badger, co-founder and partner of Badger CPA, who found TOA Global through a consultant.
"We actually hired two team members, and they worked with us for about six months. We were able to experience the onboarding, the communication, the HR, the team member performance and things like that, and then make the decision of who was the best company/partner long-term. We did want to test out both and honestly, both team members were really wonderful, but the process and the communication with TOA just worked better for us, was a better fit."
Shannon touched upon what to assess when choosing an outsourced accounting partner: team member performance, and the process around onboarding and communication. We'll look at communication next.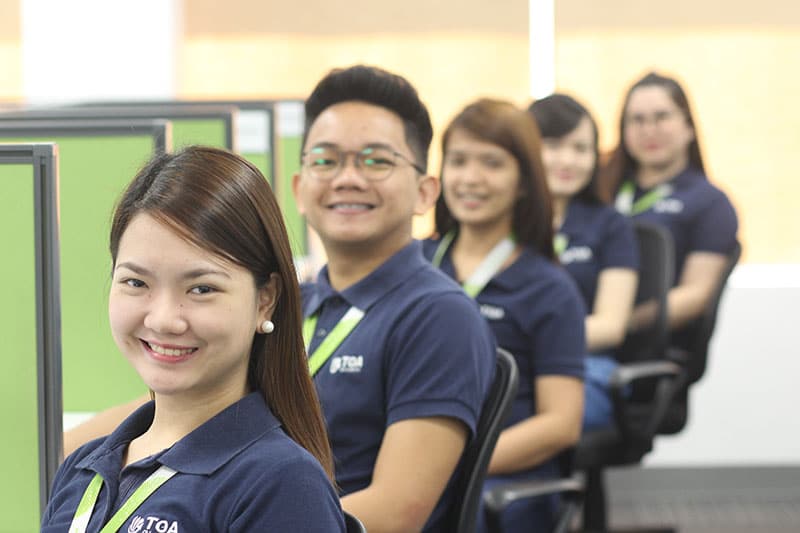 Regular communication with your global team will not only ensure financial reporting and tax returns are completed, but it will help build a good work culture.
3. Communication with a global team
If the outsourced accounting service you're considering will provide you with team members who work not only in a different time zone but on the other side of the world, you'll want to consider when and how to communicate with them on a regular basis, as well as ensure the communication is effective.
No doubt you'll be communicating instructions, and about financial data and financial statements. In other words, the day-to-day communication that gets the work done.
Communication when you're managing a global team is particularly important; not just to communicate company financial information, but to help build a work culture with your global team and make them feel like they're genuinely a part of your CPA firm.
Are you or a member of your staff willing to carry out video calls with your global team members early in the morning or in the evening in your time zone, so you can speak with them when they're working? Can you make the time during video calls to get to know your team members as individuals and to host virtual team-building activities? (TOA Global's client experience managers can help you with this). Do you have a messaging app in place, such as Slack or Microsoft Teams, that also enables collaboration?
There's always email, but it's good practice to have more than one communication channel in place — you may find different channels are best for different purposes.
And, of course, creating a schedule that lays out dedicated times to conduct video calls with your global team will help ensure they actually happen.
Conclusion
Three factors to consider when you're deciding whether or not you can outsource your accounting are:
Your objective for outsourcing
Whether the outsourced accounting company you'll be working with is a good fit
Whether you have the time and capability to regularly communicate with a global team
TOA Global can talk with you about your specific needs and help you identify anything else you may need to think about or assess before you outsource your accounting services. Get in touch with us today or sign up to receive our free checklist, 88 Time-Consuming Tasks That Are Easily Outsourced.