Accounting, along with IT, is the most commonly outsourced business process, a survey by B2B ratings and reviews firm Clutch suggests. So if you're the owner of a small accounting or bookkeeping firm, we're guessing you've probably heard of outsourced accounting.
So if you're the owner of an accounting or bookkeeping firm, we're guessing you've probably heard of outsourced accounting.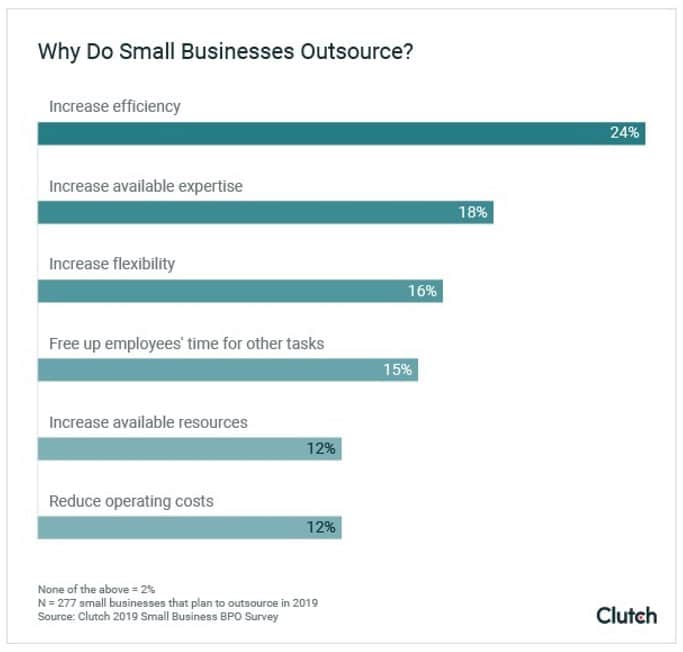 You may even know other firms that have delegated their work to a global team.
The definitive introduction to accounting outsourcing table of contents
1. Outsourced accounting: a definition
Outsourced accounting is the assigning of accounting, bookkeeping and/or compliance work to accounting professionals in another country.
To do this, a business owner will partner with an outsourced accounting services provider, who will present him or her with qualified candidates. Let's say this business owner is you. You'll then have the opportunity to screen, interview and hire the offshore candidates who will form your new global team.
In essence, the service provides you with an accounting department experience. You delegate the day-to-day work you may have been spending hours completing to your global team members. With the time you get back, you can focus on your core business or yourself.
"Outsourcing is now an increasingly important method for CPA firms to deliver efficient services to their clients, as well as analyze business operations
and add more value to their business."
– 11 Accounting Trends for 2020/2021: New Forecasts & What Lies Beyond?
2. Main benefits of outsource accounting
So we know why firms are turning to offshore resources, but what's actually driving them to do so in the first place? Before we go into the benefits, it makes sense to provide context by looking at these drivers, or market forces:
Price pressure: Clients expect to pay less for compliance and administrative services, as a result of advances in cloud accounting technology (also known as online or web-based accounting software).
Talent shortage: Attracting and retaining qualified accountants is a challenge, and they tend to fall on the higher end of the pay scale. This squeezes margins on lower-value jobs.
Capacity crunch: There just isn't enough time in a day to complete the procedural work and still leave time for high-margin strategic work.
Greater competition: Back in the day, your competitors were across town. Now, they can be anywhere: across the country, or even across the globe.
The benefits of delegating work to a global team address all of these forces. The benefits of outsourcing accounting include:
Increased capacity, efficiency and profitability. These are probably the biggest benefits, because from these advantages, the others arise:
More time to focus on business development and providing a better client experience
The ability to fill roles more quickly with qualified staff
Alessio Roscio, managing director of RCR Partners, takes comfort in knowing his firm now has the resources available to fill gaps in his team. Watch and listen to him speak about his outsourcing experience with respect to staffing:
3. Hidden benefits of outsourcing
In addition to the main benefits we've covered above, the lesser-known benefits of outsourcing include:
The ability to promote your local staff to help you with higher-level work. This leads to:
Happier staff and staff retention. Your staff may be relieved that they no longer have to just "get the job done" under time pressures. And if you promote them, they may be more likely to want to continue working for you.
It's cost-effective. You'll save on technology and infrastructure. You won't have to worry about providing desk space or computer equipment for new team members.
Business continuity. Let's say there's a power outage at your firm. This is no longer a big concern for you, because your global team is continuing to do your work.
Increased productivity and competitiveness
"Outsourcing can increase productivity and competitiveness 10- to 100-fold."
The Outsourcing Revolution: Why It Makes Sense and How to Do It Right
Once you outsource, you may notice your local staff becomes more productive, because they'll be focusing on their core responsibilities. Your firm will become more competitive, as well, because you'll be able to invest time in sharpening the in-house systems, skills and strengths that deliver greater value to your clients in a shorter amount of time.
4. What about the impact on local jobs?
Say "outsourcing" and a common reaction among many people would be to think "job replacement" or loss of local jobs. As the owner of a firm that serves the public you may be asking, "What will my clients think if I outsource work?"
While our article on what clients will think of your outsourcing strategy goes further into detail, our experience has shown that when firms explain to clients how and why their global team will provide them with value, clients have reacted enthusiastically.
The takeaway is that global outsourcing actually creates more stimulating roles for your local staff that involve greater responsibility and higher pay. You are not replacing local staff with a remote team. You're delegating work so your local staff can help you grow your business and add more value to clients with additional higher-value services. The result? These firms end up hiring more people locally, in roles that require a higher level of skill.
"When done right, overseas outsourcing creates MORE well-paid local jobs."
– Does Offshore Outsourcing Cost Local Accounting Jobs?
5. What to consider before outsourcing
Now that you've read about the reasons to outsource and its benefits, it's time to consider a few factors before you make the move. These include:
Defining your objective for assigning your work to a remote team. This will provide your team with direction.
Assessing whether a service provider would make a good partner for your firm (see our table below for some tips). You want a good fit, just like you do when hiring a local staff member.
Identifying whether you have the capability, in terms of time and tools, to communicate with a global team. Think time zones and technology.
It's a good idea to appoint a local "champion" at your firm to manage your global team – it doesn't have to be you. (TOA Global's client experience managers can help you operationally from overseas). Your champion should embrace change, understand outsourcing, have excellent communication skills, and be available to conduct team meetings via video calls.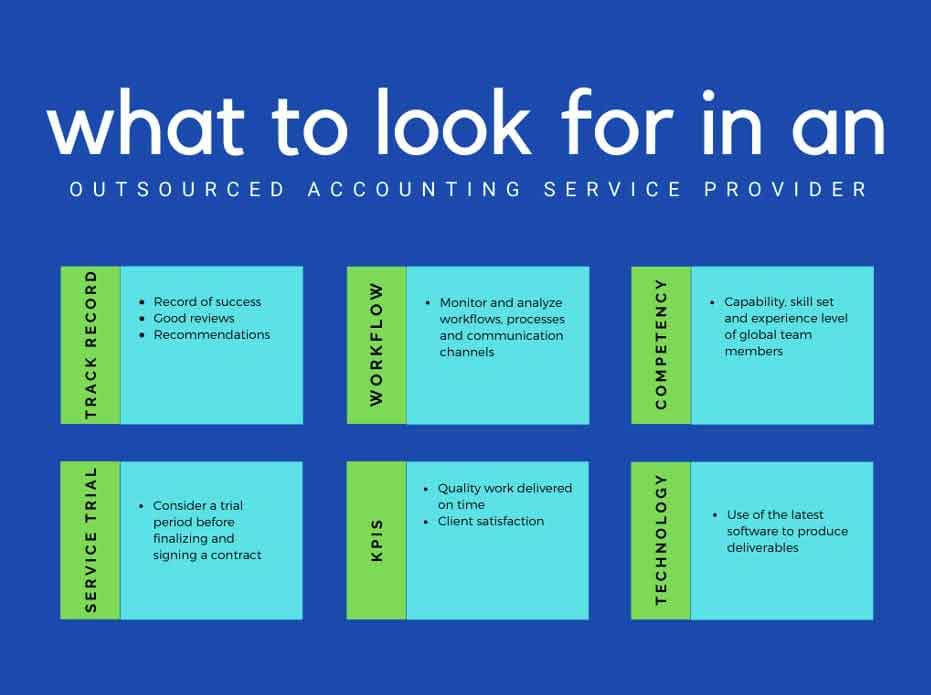 Please note that not all outsourcing service providers provide a service trial.
6. Jobs that can be filled by an offshore team
A global team can fill several roles at a firm. These include the more obvious ones: financial services and any accounting function, such as bookkeeping, accounts receivable, accounts payable, personal tax returns and business tax returns.
Then there are the other roles that don't necessarily involve number crunching. One of these roles is executive assistant.
An offshore executive assistant can take administrative tasks off your hands. By having someone else schedule your meetings, manage your inbox and complete your reporting, you can get a LOT of time back – up to two to three hours a day. That's 10 to 15 hours per work week! What would you do with that time?
Here's a list of other roles you can outsource in certain areas:
Administration: Corporate secretary
Business intelligence: Data analytics assistant
Client experience: Client service assistant
Finance: Paraplanner, financial planning assistant, mortgage broker assistant
Human resources: Human resources assistant, recruitment support assistant
IT: IT assistant, integrations specialist
Marketing: Marketing coordinator, social media manager
Sales: Business development associate
If this has piqued your interest, then you'll want to read out article on which roles to hire first.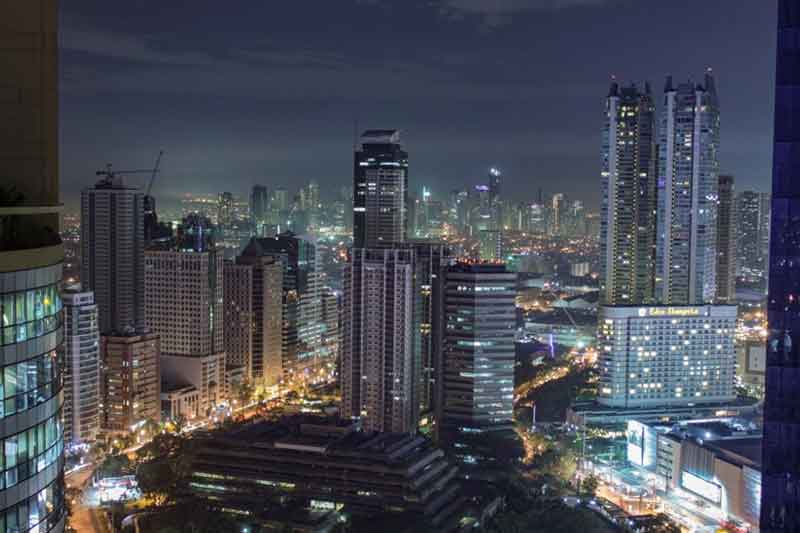 Manila has 75 percent of outsourced activity in the Philippines, according to Match Board.
7. The best country for outsourced accounting
Accounting outsourcing is available in many countries, and we've compared seven of them: The Philippines, India, Vietnam, Sri Lanka, China, Brazil and Mexico.
Our analysis revealed the Philippines is the best country for the job, based on factors such as cost, English proficiency, workforce availability, and time zone convenience. Out of a total score of 60, the Philippines scored 54.
What's more, we've found that Filipinos possess an excellent work ethic and work best with set KPIs, such as turnaround times, number of improvements made to systems, and productivity targets (for example, do X of this type of job per day).
The Philippines also has one of the most stringent data privacy acts, modelled after the European Union's General Data Protection Regulation (GDPR). A comprehensive outsourcing partner, such as TOA Global, will also provide you with data security measures to ensure your financial information is safe.
"The Philippines is quickly becoming one of the most desirable outsourcing countries
in the world. This shouldn't be surprising, given that it is one of the largest English-speaking nations in the world, with a high literacy rate of 95 per cent."
– Smallbizgenius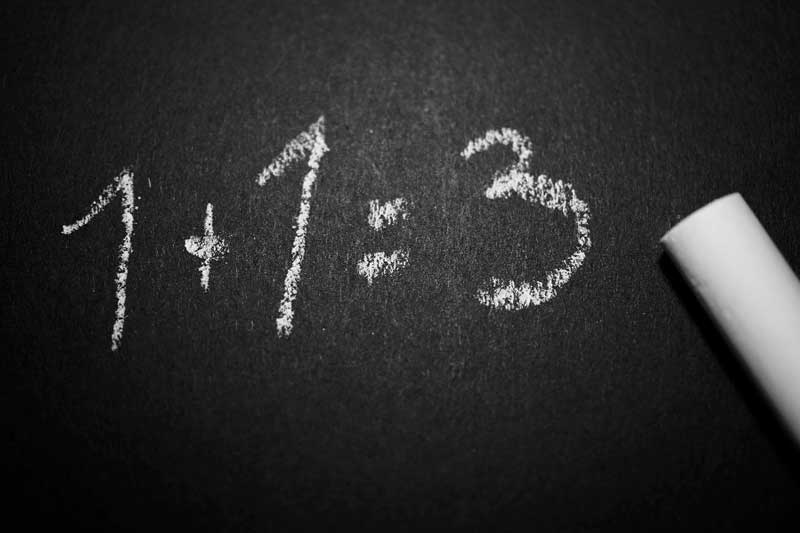 A common outsourcing pitfall? Not establishing KPIs – a precise way to set expectations and measure outcomes – for global team members.
8. Avoidable outsourcing mistakes
There is a right and not-quite-right way to go about delegating work to global team members and working with them, just like there is when implementing any new strategy.
We've worked with many clients, and from that experience we've identified several common outsourcing mistakes. Knowing what these are beforehand will help you embark on the process as seamlessly as possible. After all, knowledge is power, right?
Some of the common pitfalls we've seen include:
Beginning by delegating the most challenging work
Failing to create standardized workflows
Not getting clients and your local staff onboard
Hiring only one remote team member
Not taking time to understand the global team's culture and not fully integrating them into your company
Waiting too long before meeting your global team members in person. Once we're allowed to safely travel again after the COVID-19 pandemic subsides, we recommend meeting with your global team in person twice a year. At the very least, this will help build a sense of belonging to your firm among them, and will show them you value them, since you've travelled thousands of miles to see them!
Everyone makes mistakes, and the beauty is that we learn from them. By sharing these lessons we hope you'll know what to avoid in order to be successful in a shorter amount of time.
Conclusion
Owners of accounting and bookkeeping firms can receive an accounting department experience by outsourcing their financial services to a global team.
To get that good stuff, it's important to assess a few things first:
Your objective for outsourcing
Potential outsourcing partners
Your firm's capability to communicate and collaborate with a global team
The best countries for outsourcing (we recommend the Philippines)
Common mistakes you can avoid
Chad Heit of Heit CPA & Associates has been there. He was very new to the idea of outsourcing but once he embarked on the journey with TOA Global, he says it's been going great. Watch and listen to his story here:
We hope you've found this guide informative. Get in touch with us and let us know what you found most helpful.
If you're ready for the next step, sign up to receive your Free Accounting Outsourcing Strategy and Plan.
Download a PDF copy of the blog. Complete the form below.